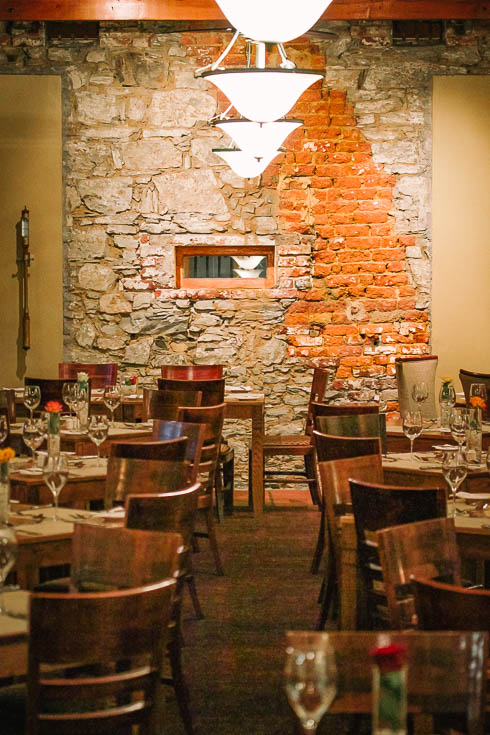 We were invited to visit the Quarter Kitchen at the Portswood Hotel at the V&A Waterfront a few weeks ago for dinner. Not only has this restaurant introduced new dishes to their menu, it has also undergone a name change (from The Quarterdeck to the Quarter Kitchen). Furthermore they are celebrating the recent publication of a little inhouse cookbook packed with authentic recipes for traditional Cape Malay meals.
Cape Malay cooking was brought to South Africa in the late 1600's when the first group of Malaysian state prisoners landed from Java and the neighbouring Indonesian islands. The spicy and aromatic dishes prepared by the Malay people were quickly assimilated into many Cape kitchens. Today, Malay-Portuguese terms such as "bobotie", "sosatie" and "bredie" are considered iconic South African cooking vocabulary.
The Quarter Kitchen occupies a section of what was originally the Good Conduct Ward at the Cape Colony Prison for petty crimes, which was declared a national monument and transformed into a restaurant in 1994. Among the crisp white table clothes and beautiful dark wood furniture in the restaurant, one can still see reminders of an opposite world that existed in the building in 1860. Original prison bars and sections of exposed original brick & stone walls honour the history of the setting, as does a display of original antique suitcases that once belonged to the traveling prisoners.
The Malay influence in South African cooking is best displayed in the use of chillies, ginger, cinnamon and turmeric (especially in curries) as well as the use of fruit cooked with meat, marrying sweet and savoury with fragrant spices. The Quarter Kitchen provides guests with the opportunity to taste and enjoy authentic Cape Malay favourites such as daltjes, samoosas and pienang curry, prepared by South African hands within a premium central setting in the heart of Cape Town.
Here are some pictures of our dinner at Quarter Kitchen. For only R275, you can enjoy the "Chef's Feast" with a three course meal of starters (choose 1 of 3 options), four different curries (yes, you get four different little pots of curry, selected from a list of 7 options) and a dessert (choose 1 of 3 options). Otherwise, choose from the a la carte menu with options like a savoury Malay platter, bobotie, and koesisters. The highlight of the Cape Malay experience at Quarter Kitchen lies in the authenticity of the food and their friendly Cape hospitality. There are no "deconstructed" frilly fine dining here, only hearty, traditional fare served with true Cape hospitality and really friendly service.
Quarter Kitchen is well worth a visit if you're looking for real Cape Malay food in the heart of Cape Town. The restaurant interior is quiet, cosy and neat with clear historical elements – not as bustling and commercialized as the rest of the waterfront. Don't miss out on the piping hot koesisters for dessert – they were the best I've ever tasted.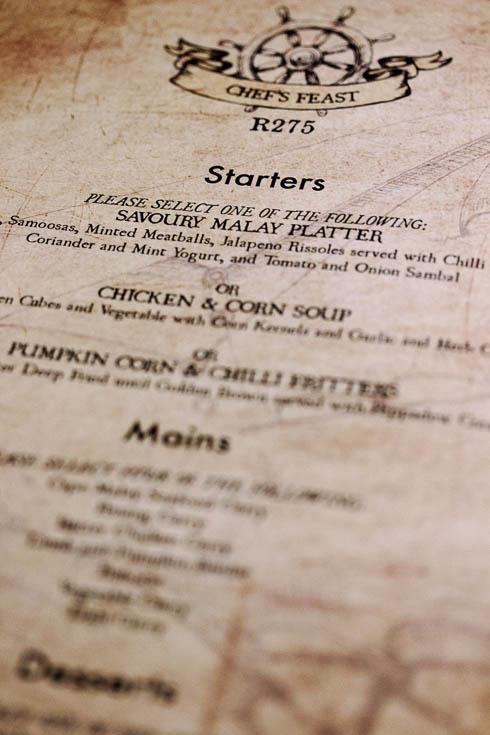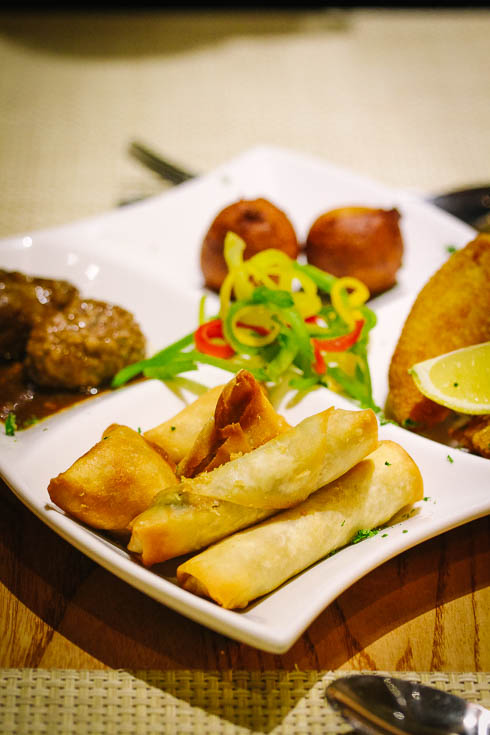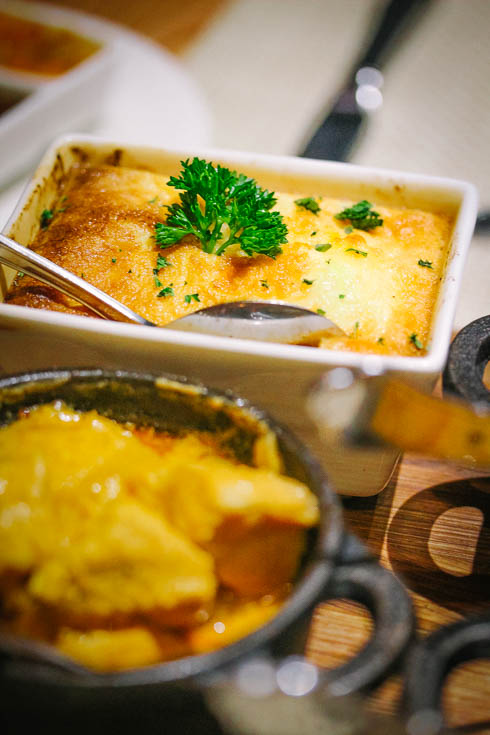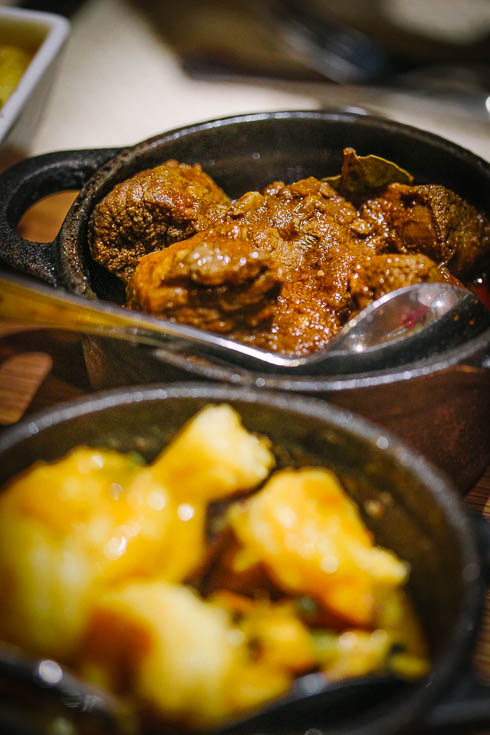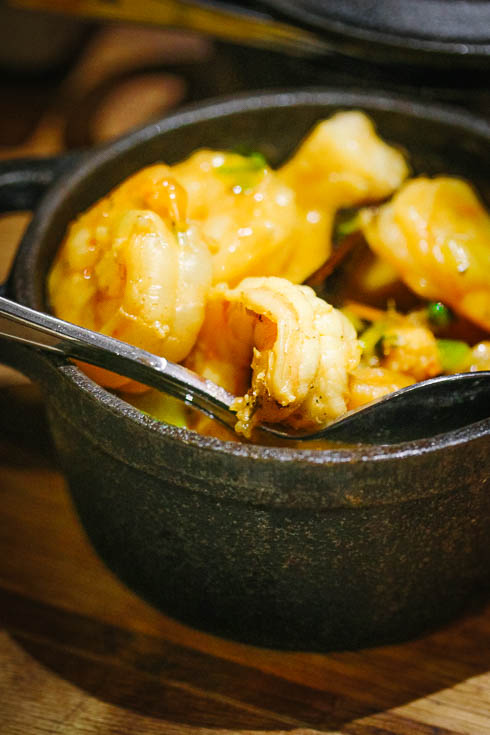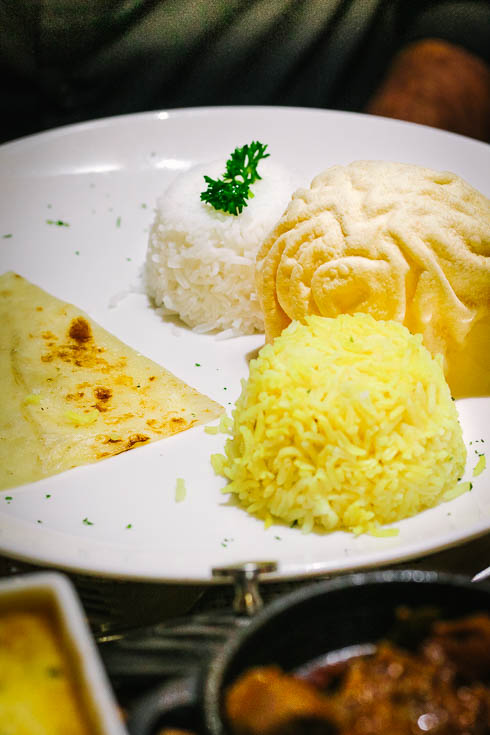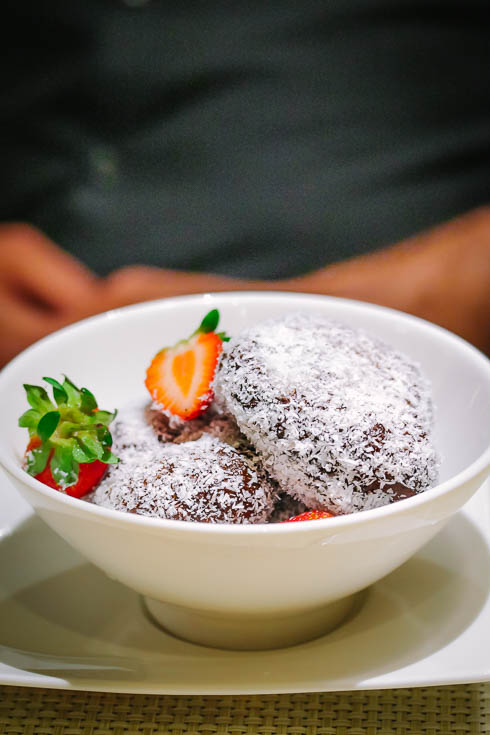 Contact The Portswood Hotel & Quarter Kitchen:

Email:

Address: