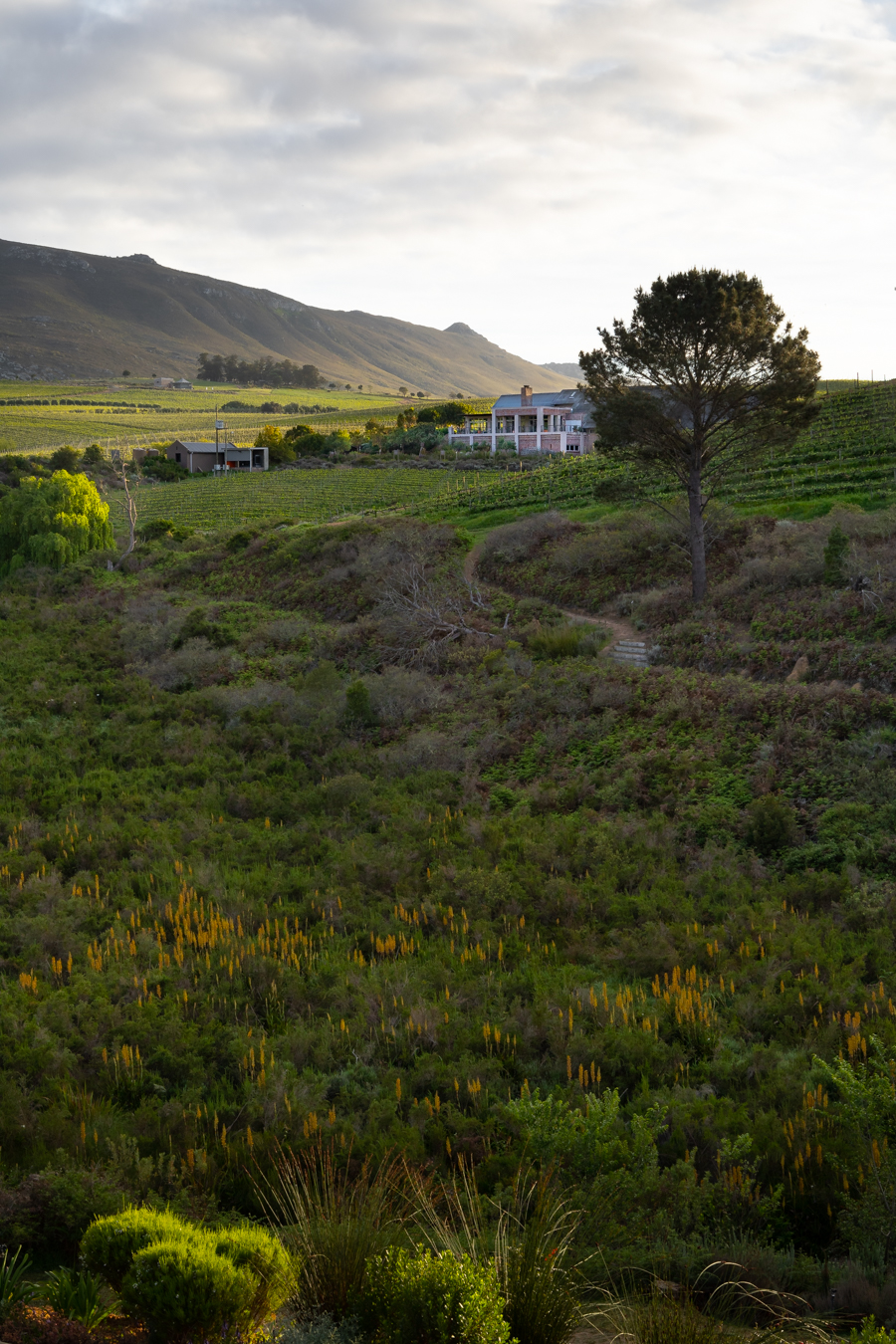 A few weeks ago I had the pleasure of being invited to Creation Wines to experience their food and wine pairing and to stay at their Voormanshuis Cottage on the farm. Creation Wines is situated in the heart of the picturesque Hemel-en-Aarde Ridge – a coastal wine region close to Hermanus with breathtaking views of the surrounding mountains and Cape Floral Kingdom. They have just been ranked the top vineyard in South Africa in 2022's World's 50 Best Vineyards (and placed 38th in the world ranking) as well as receiving the Great Wine Capitals 2023 Wine Tourism Restaurant award and Arts and Culture award.
I've been meaning to visit the Hemel-en-Aarde valley for the longest time. Although I have built up a clear perception of the quality of the wines made in this region, I was overwhelmed by the sheer beauty of the surrounds. Creation is nothing less than pristine – a destination suited to discerning visitors who value quality, innovation and authenticity.
Being known for their immersive food and wine pairing, I dove into that experience first. The team at Creation is headed by owners Carolyn and Jean Claude Martin. Their dedication to the land, their pursuit of excellence and their passionate ability to inspire their team are tangible.
Take a look at my pictures – it represents my first hand experience on the farm and I encourage you to do the same. Take the drive, experience the pairing, let the impeccable views and authentic hospitality wash over you. This team is a beacon of light in the South African wine and hospitality industry – a true inspiration to so many others of what can be achieved when pure dedication, superb terroir and a quest for excellence meet. Note: I didn't take photos of every dish I encountered, the pairing menu is vast and you have to be present to enjoy it to the fullest! See the menu below for the full experience. Vegan options also available.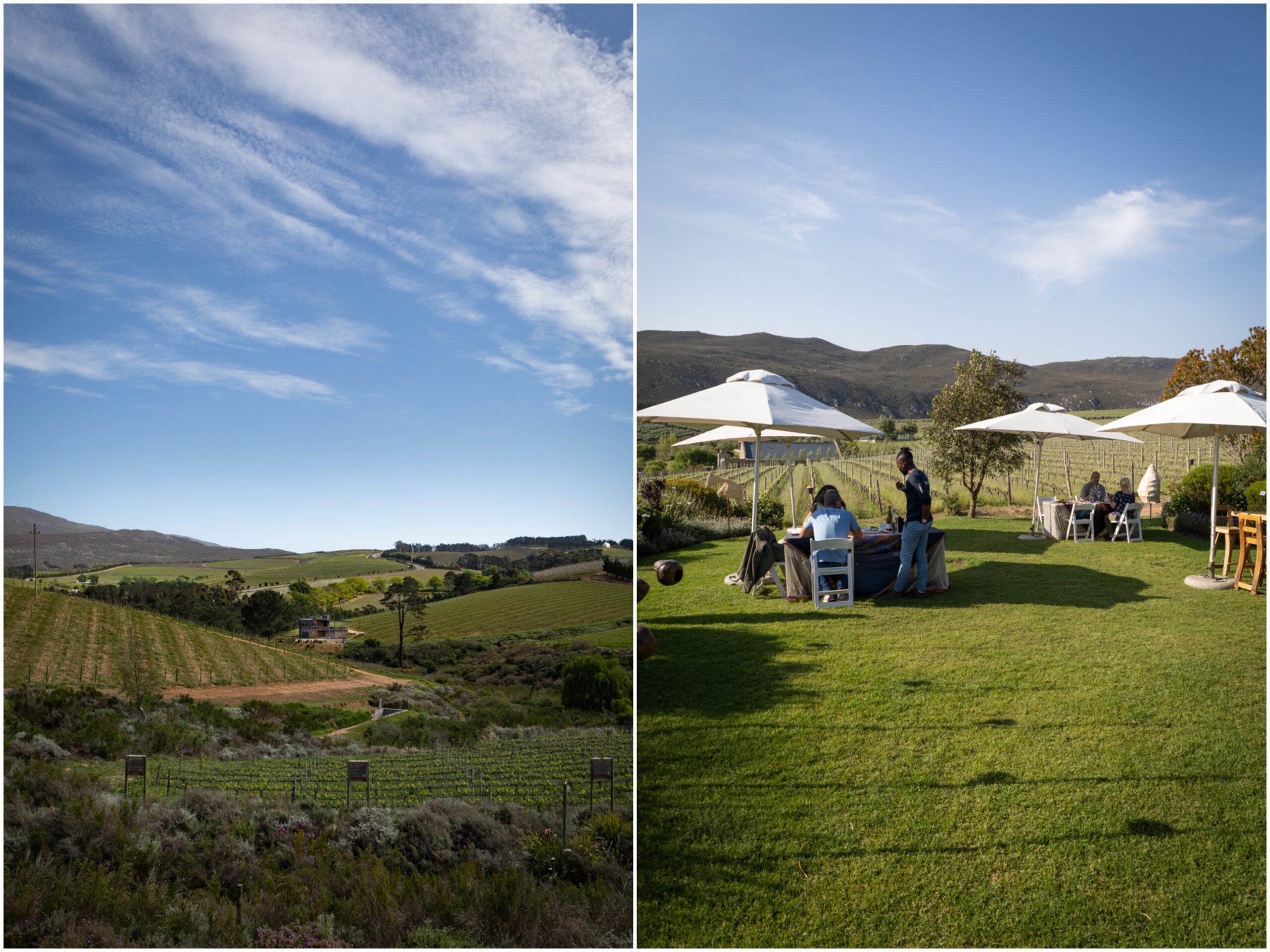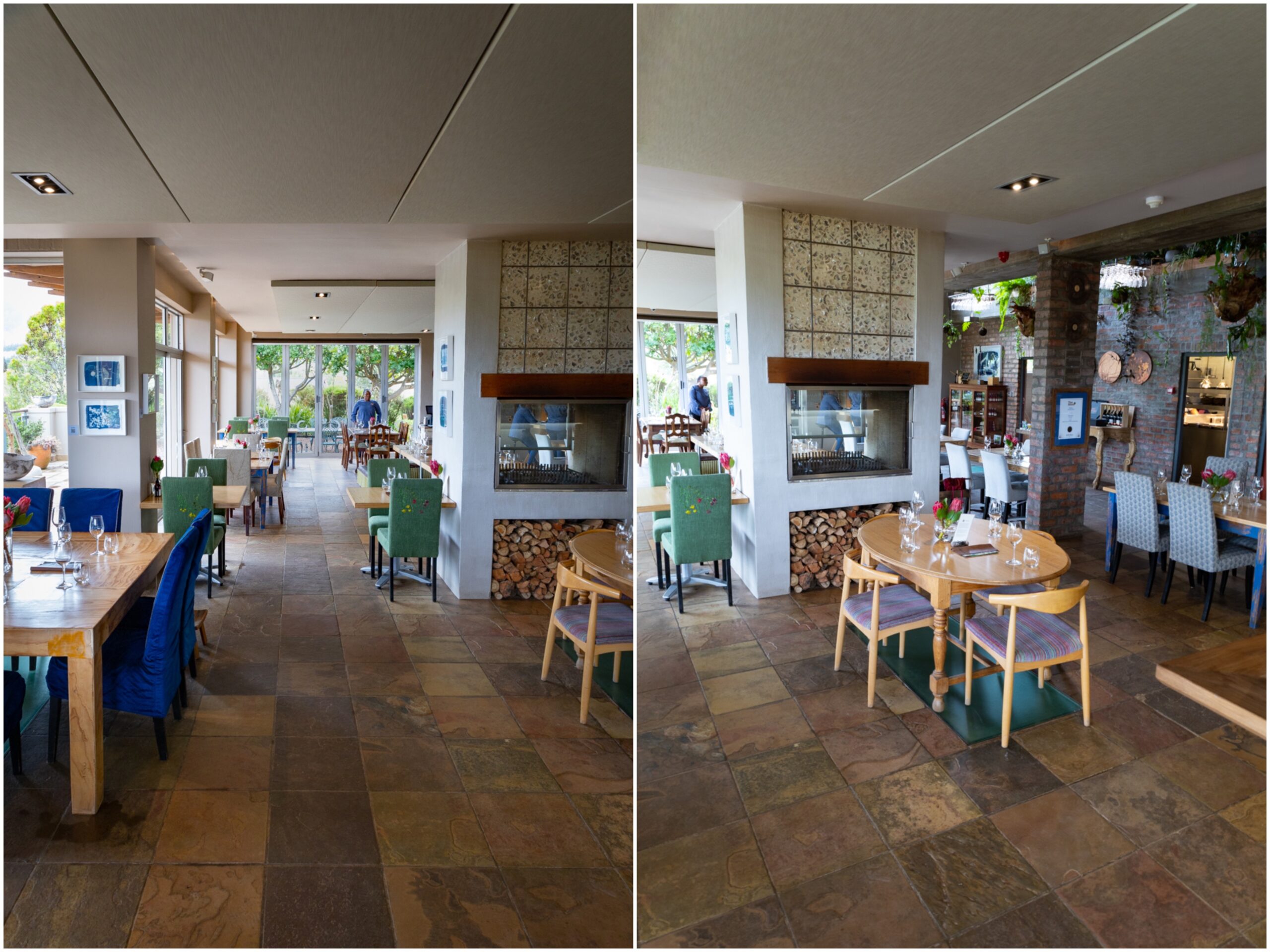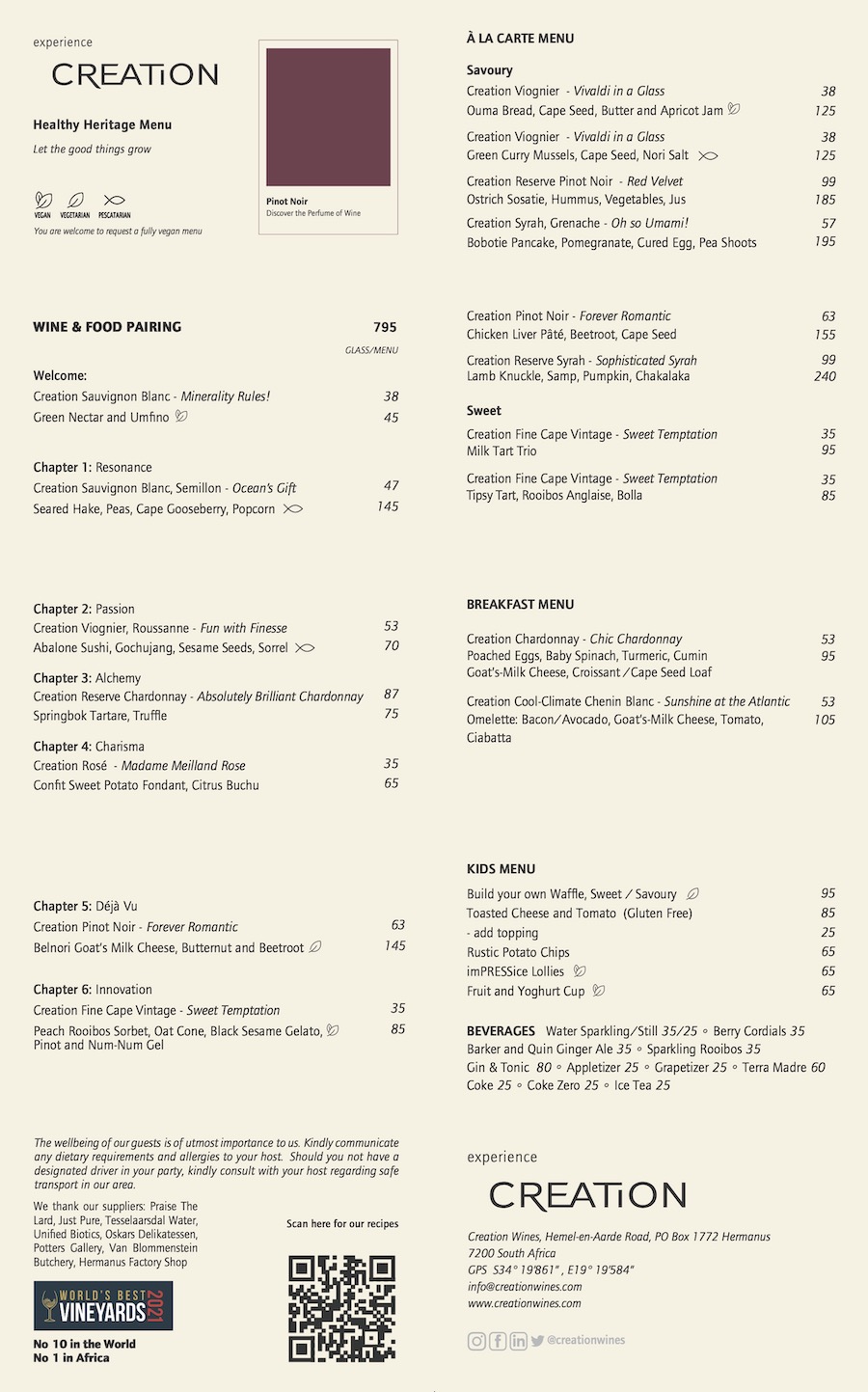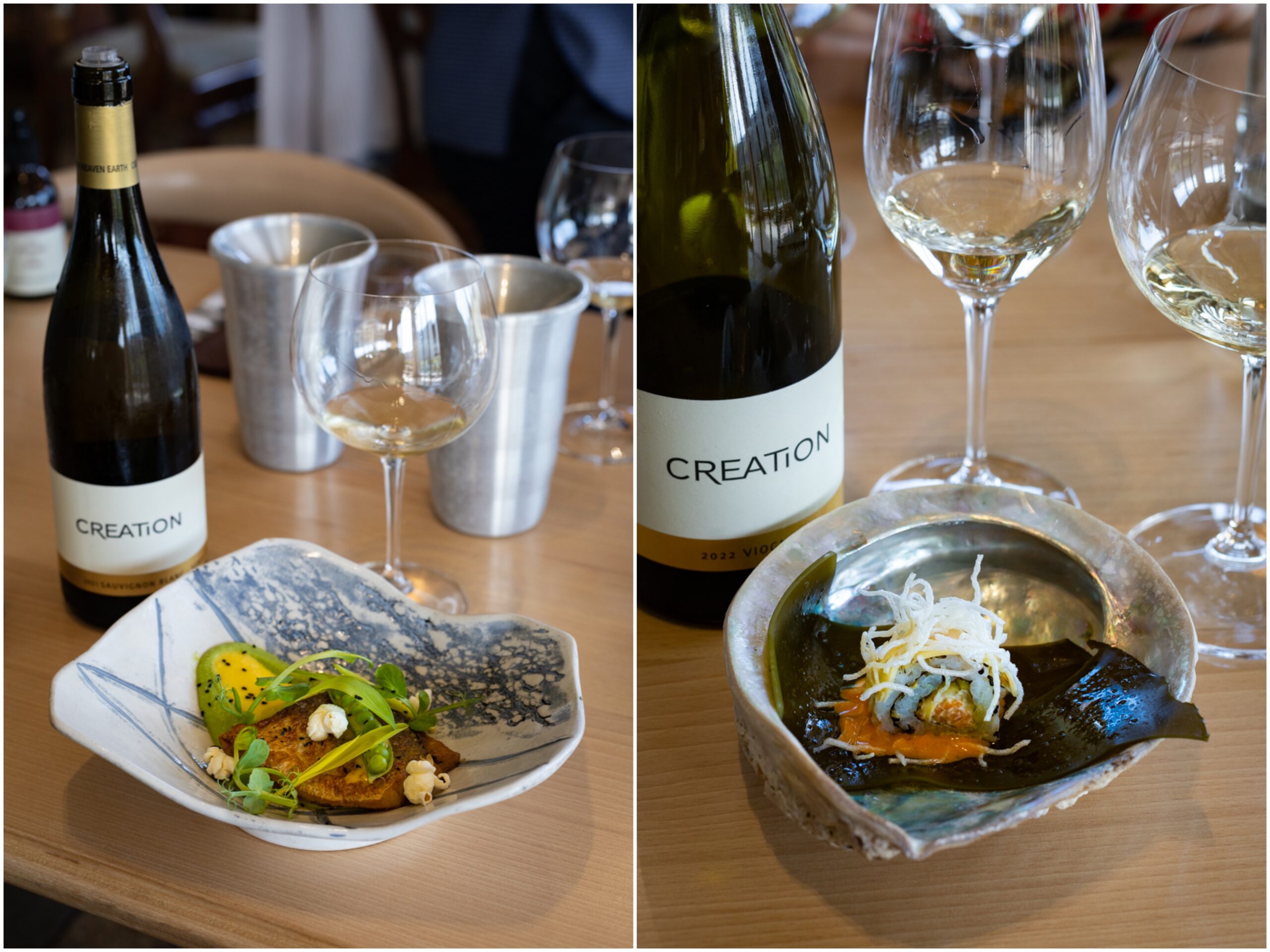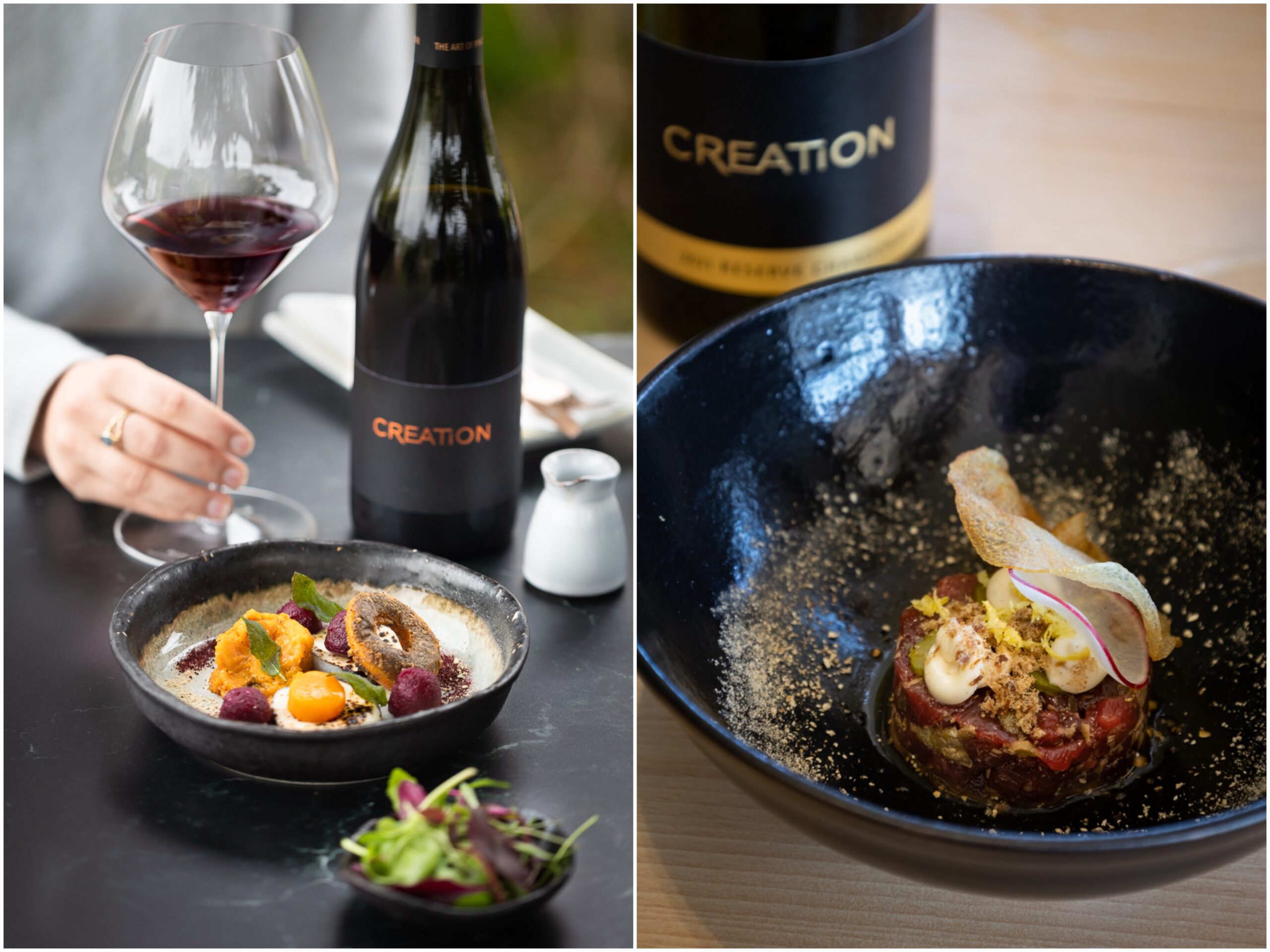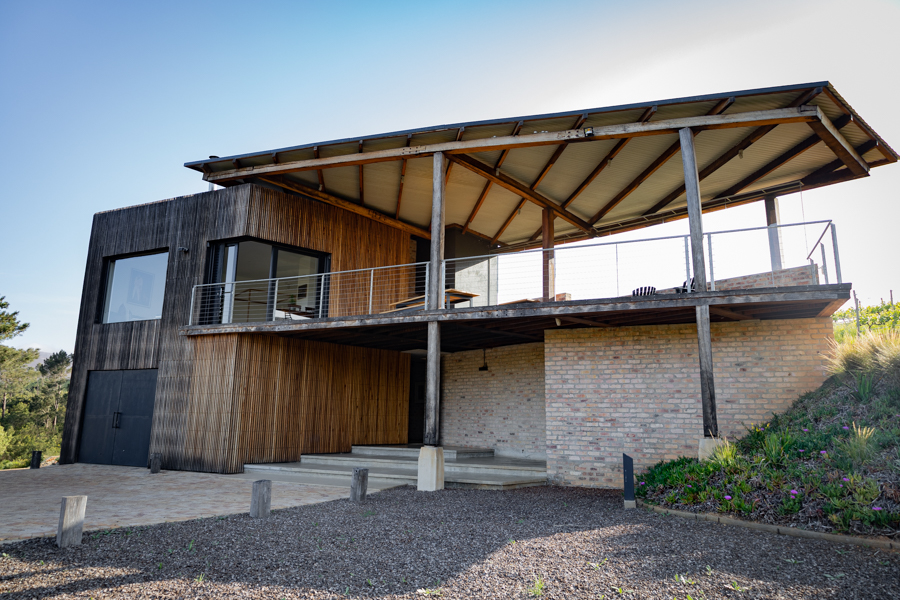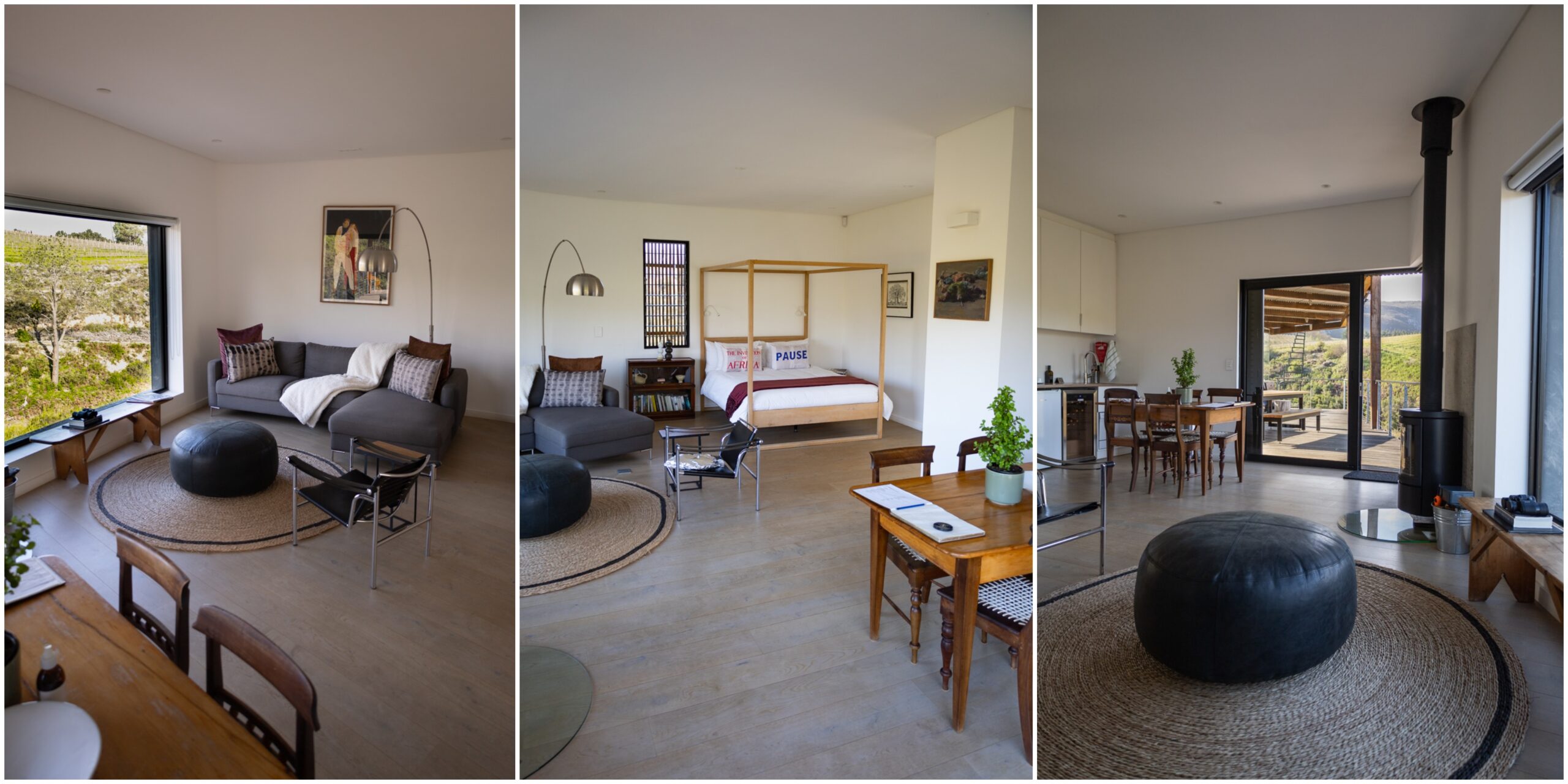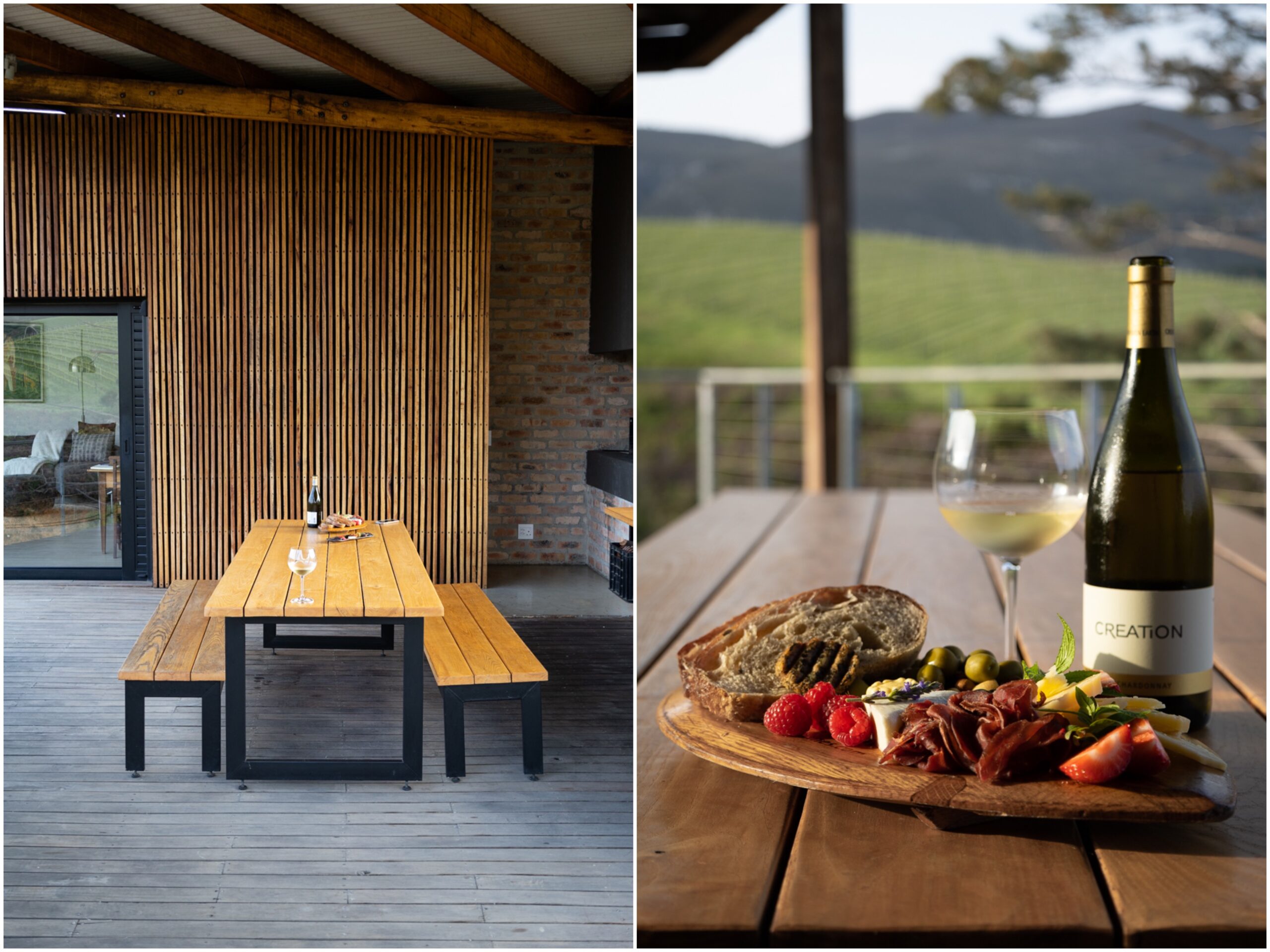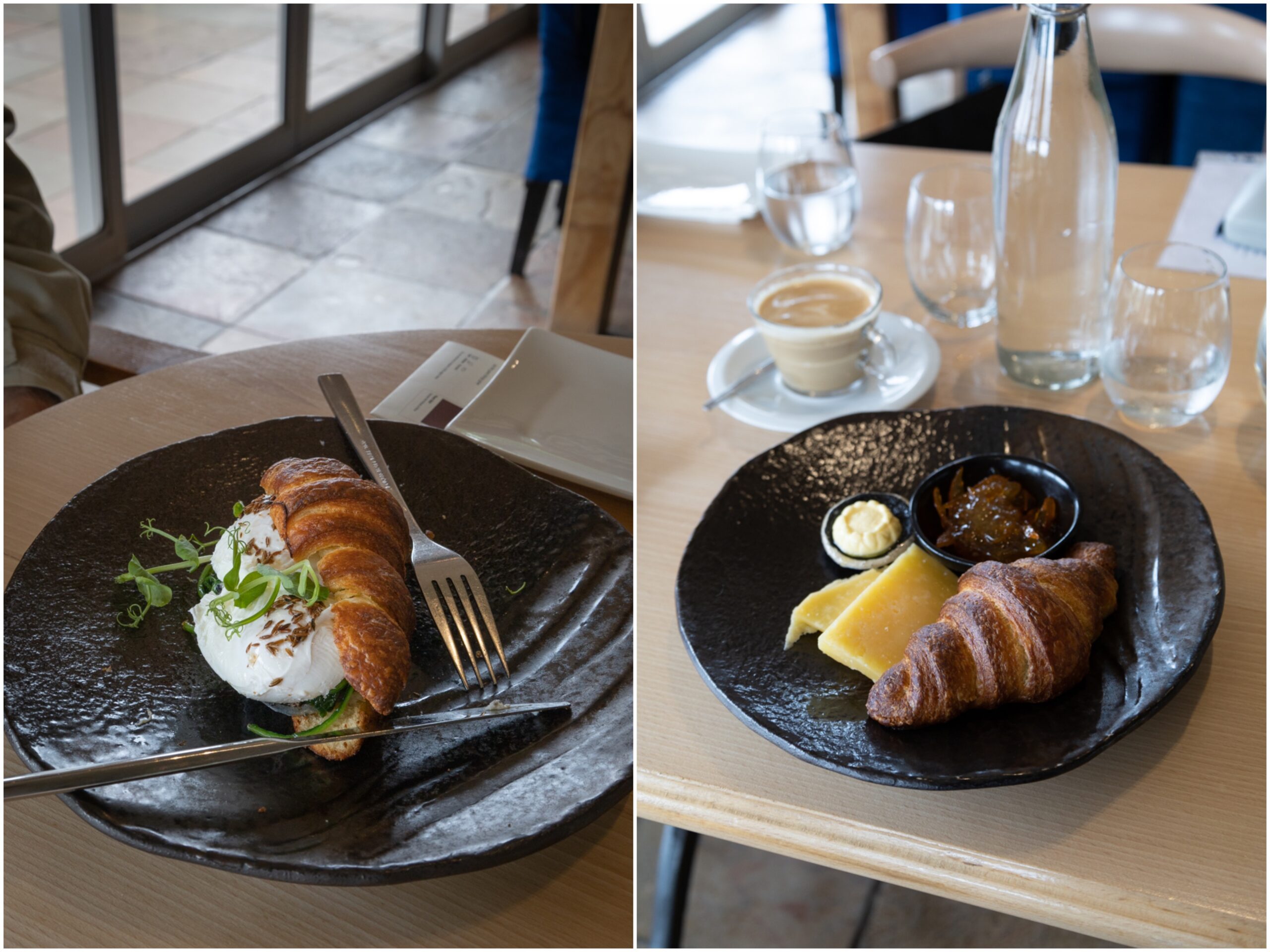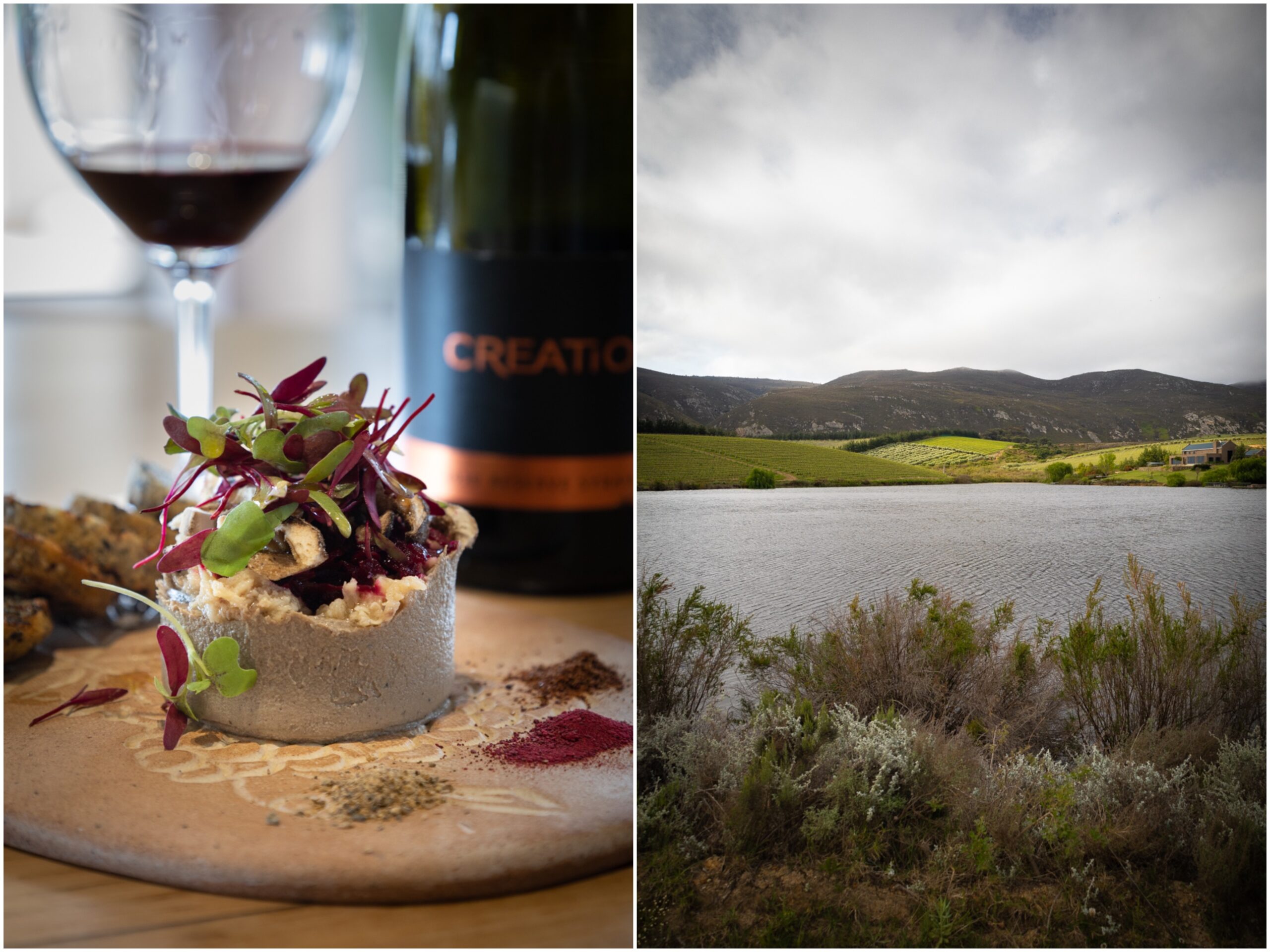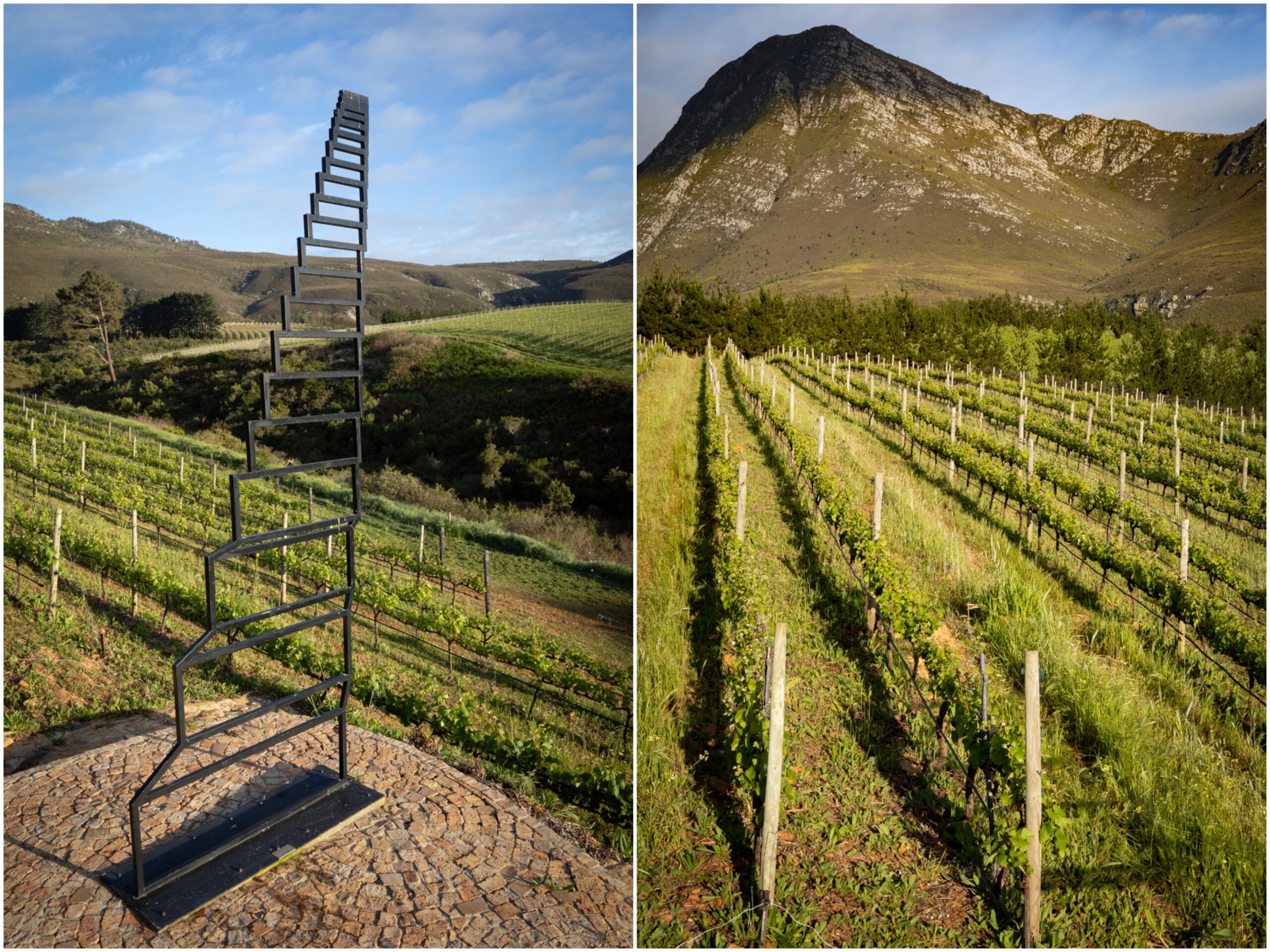 Creation is a world class wine, art and hospitality destination and a must-visit on your next trip to the Hemel-en-Aarde valley. I really appreciated their attention to detail, as well as the passion and care that they applied in putting together their food and wine pairing menu – complete with sensory elements like a sea shell to cup against your ear. The wines are fully representative of the exquisite terroir of the Hemel-en-Aarde ridge – do take the time to taste the full range when you're there. Check out their website for more info on their restaurant offerings, wines and accommodation.
Contact Creation here. Shop Creation Wines here.
Thank you very much to Carolyn Martin, Michael Farr and the team from Creation for your generous hospitality and for an unforgettable visit.