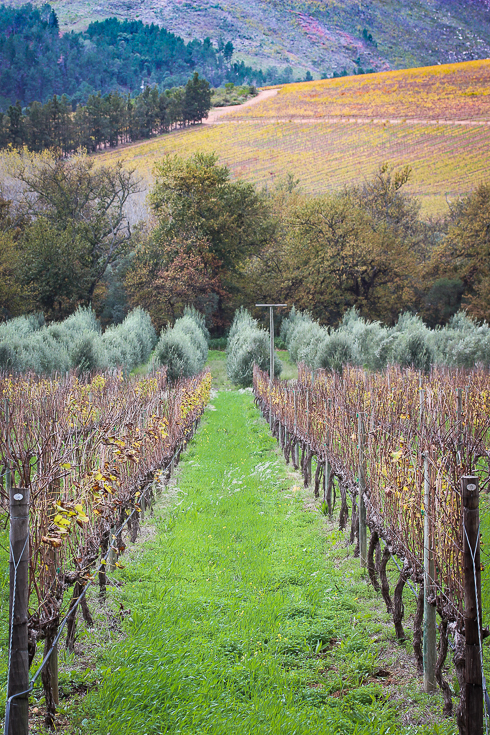 Once a year, three boutique wineries in the Upper Blaauwklippen Valley, Stellenbosch, open their doors to a limited number of guests to exclusively taste their top varietals along with paired winter canapés. When I received an invitation to join the tasting which took place on the 2nd of June, I was extremely excited. I've never visited Kleinood or Keermont before, and have only visited De Trafford once, more than 10 years ago. With an allocation of only 100 tickets to this exclusive event, I knew I was in for something memorable.
Friends, if you have not been on a trip to this valley and you are serious about discovering some proper gems in the Stellenbosch region, this small valley is an absolute treasure trove. With its heady combination of valleys, mountain ranges, wine estates, crisp fresh air and fine wine, the Upper Blaauwklippen Valley offered guests a personal tasting of newly released, handcrafted vintages, rare and coveted vinoteque wines including Tamboerskloof Viognier 2013, John Spicer Syrah 2012, Tamboerskloof Syrah 2006 and Tamboerskloof Syrah 2012 from Kleinood,  first samplings of the upcoming Single Vineyard wines from Keermont and vertical tastings from the De Trafford Vinoteque, served with well-paired culinary treats. Winemakers and owners were all on site to chat to, sharing the stories behind their terroir-driven wines and unique wineries.
The five-kilometer trip up the valley leads along an elevation of 200 meters and a regular shuttle service between the farms ensured that guests could relax and enjoy the magnificent scenery along the untouched slopes of the Upper Blaauwklippen valley.
In order to ensure a personal experience, only 100 tickets were made available at R500 each. To take part in next year's premium tasting, get your name on the list by sending an email to [email protected] or call Juanita at Keermont on 021 880 0397.
Here are a few photographs of my incredible day experiencing Kleinood, Keermont and De Trafford on the 2nd of June 2018. It would be difficult to single out any wines, because there were plenty to taste and they were all exceptional. It was, however, a special privilege to taste the older vintages like De Trafford's 1996 Cabernet Sauvignon, the exceptional Syrah range at Kleinood, and Keermont's flagship 2013 Estate Reserve. Although these wineries are not open daily during the rest of the year, tasting can surely be scheduled if booked ahead. Otherwise, take note of their small-windowed tasting room opening hours:
Kleinood: Fridays 10h00-13h00
Keermont: Fridays 10h30-13h30 (closed on public holidays)
De Trafford: Saturdays 10h00-13h00