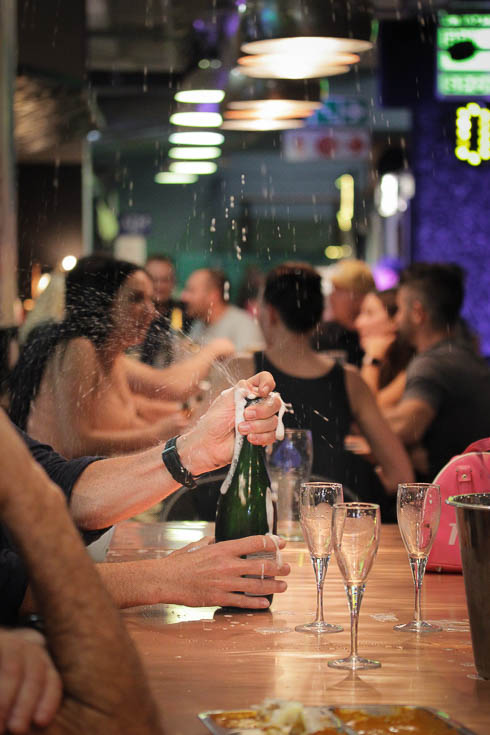 Sea Point's seven-day-a-week indoor food & lifestyle Mojo Market recently turned one. I was invited to explore the market and adjacent hotel with my family a few weeks ago, and we had a brilliant time.
Based on Regent Road in the heart of Sea Point, Mojo Market is a contemporary indoor market featuring  an eclectic mix of 20 designer retail stalls, a weekend market and 35 food vendors. The 2000 square meter space unites the bustling roadside and passing pavement footfall with floor-to-ceiling views of the sea and palm-lined promenade. The Mojo Hotel is built on top of the market and features a variety of rooms – from spacious self-catering studios and apartments to compact crash pads. It's emphasis is on keeping things accessible, affordable and real. The setting is very central (right across the street from the popular prominade) and a great base location for also exploring the rest of the Mother City and everything she has to offer.
Take a look at our stay in pictures (also featuring some of my more informal iphone snaps) and be sure to visit the MOJO Market soon. We loved the nighttime vibe of the market, featuring live music and a true bustling vibe of locals and international visitors alike. Lots of families with young kids were present, confirming that this market is an accessible place for everyone. Our comfortable deluxe sea view studio apartment had a king size bed downstairs, two single beds upstairs, a kitchenette and beautiful views of the ocean and promenade. It's perfect for a family stay.
Mojo Market Trading Hours:

EARLY BIRD'S BREAKFAST:
Mondays to Sundays: 8am – 10pm
FOOD STALLS:
Mondays to Thursday: 11am – 10pm
Friday to Sundays: 10am – 10pm
RETAILERS:
Mondays to Sundays: 10am – 6pm
Contact the Mojo Hotel:
+27 (0)87 940 7474
30 Regent Road, Sea Point, Cape Town