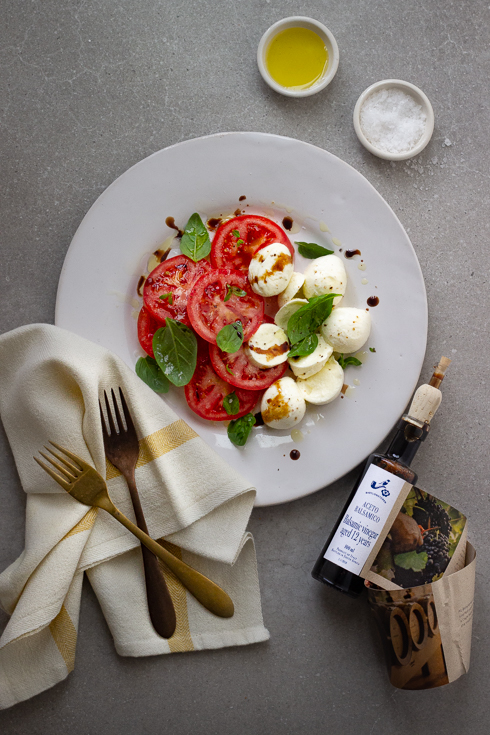 I had the privilege of recently visiting Babylonstoren for an up-close look at the bottling of their newly released balsamic vinegar. The team at Babylonstoren have invested in importing traditional Italian barrels (cherry, acasia, chestnut, oak, mulberry and ash wood) for their vinegar battery, made by F.Rensi of Modena. To get going, they imported genuine 12-year-old DOP balsamic vinegar from Modena, then started their own run using Babylonstoren's shiraz grapes. To taste this, they'll have to wait another 12 years!
In Italy, real Aceto Balsamic Tradizionale DOP is made only in Modena or neighbouring Emilia ("protected designation of origin"). This unique style of vinegar must be experienced first hand to appreciate the difference in taste (and price) to an everyday young balsamic vinegar that are commonly found in most supermarkets. It is rich, thick and intensely flavoured with complex yet softer notes, and can be easily enjoyed as is (a few drops in a spoon), a few drops over your favourite cheeses or charcuterie, salad or even over ice-cream. A small bottle will last you a very long time as it is used sparingly – perfect for really special occasions.
The process in a nutshell: grapes are picked, berries de-stemmed & pressed, must is boiled & pumped into a tank to ferment, 15% (maximum) wine vinegar is added, then the mixture is aged in barrels, each year being transferred to smaller barrels as it loses volume. After 12 years maturation, a small portion is drawn from the smallest (oldest) barrel and bottled each year. Babylonstoren limits bottle volume to 100 ml to comply with traditional regulations.
This product is available from Babylonstoren's Farm Shop at R450/100 ml.
Take a look at my recent experience: