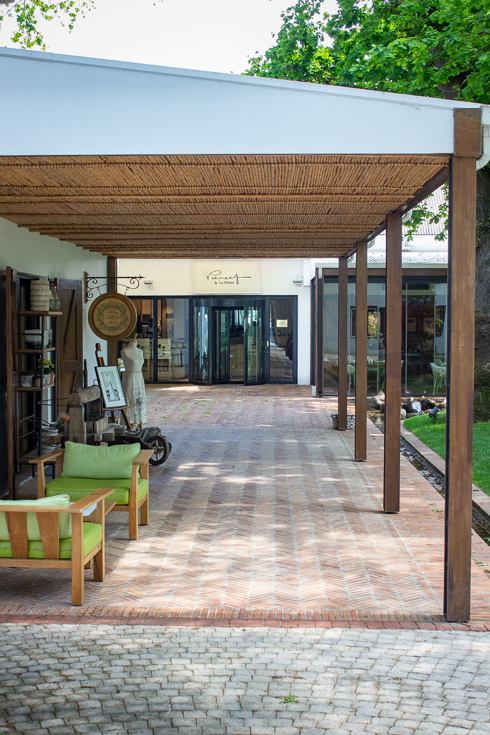 "Pierneef à La Motte Restaurant has always been about sharing. Sharing food stories and sharing food favourites. It is this personal concept of heritage cuisine that is the inspiration behind the restaurant's new offering. Everything served in the restaurant shares a creative line from the South African food story."
I was recently invited to experience this new offering at Pierneef à La Motte Restaurant – a refined Franschhoek destination rich with cultural heritage. After an inspiring guided tour in the La Motte Museum of the current exhibition by MJ Lourens, titled "Land Rewoven" (as a conversation with the existing collection of Pierneef's works), we made our way to the restaurant. Chef Eric Bulpitt's new menu invites guests to start with shared dishes inspired by the various food cultures and stories from South Africa's rich culinary heritage – a variety of breads, spreads, salads and meats, accompanied by condiments from "Granny's pantry" – fruit and vegetables pickled or preserved, chakalaka or chutney, kaiings or kluitjies. It's amazing how simple items like curried beans or pickled beetroot can conjure up clear memories from my childhood – items that I despised as a child (yet it always landed on my plate courtesy of my dear Mother) but these days adore as an adult.
Keeping with the heritage theme, Pierneef à La Motte's à la carte menu offers a choice of individually plated main courses with Chef Eric's signature modern approach. While this menu changes regularly according to the season, availability of ingredients and the Chef's inspiration, options might include celeriac baked in a salt crust, lowerland grains and truffle sauce (a stunning vegetarian dish that I can highly recommend), free-range pork, slow cooked for 12 hours, broad beans from their garden and pork broth, as well as wood-fire roast spring chicken brushed with fermented chilli and creamed mielies, or aged beef rump from Bonnievale with roasted shallots and baby carrots.
All dishes are offered with La Motte Cellarmaster Edmund Terblanche's wine recommendations, available at estate prices. However, the acclaimed wine list also includes other interesting South African as well as international wine choices.
The two-course menu of a shared starter and main course costs R335 per person (wine and service fee excluded). Dessert can be ordered as an additional course at R115. The dessert menu is a trip down memory lane, revealing a legacy of nostalgic sweets in a way that charms and comforts. Decadent baked dark chocolate with chocolate biscuit and rose ice cream (reminding me of a refined combination of "bazaar pudding" and chocolate fondant), lemon meringue with lemon curd, burnt meringue and vanilla tuile, or sago pudding, honey and boerenmeisjes (probably the best sago pudding I've ever tasted). A selection of South African cheeses, preserves and lavash is also available.
Our lunch was the best I've ever experienced at Pierneef à La Motte Restaurant – I was in a state of pleasure and nostalgia by the end of our desserts which I didn't want to end. Well done to Chef Eric and his team for hitting the flavour nails on the head.
The restaurant also offers a lighter option to enjoy after a wine tasting, mountainside hike or visit to the La Motte art gallery. Choose between the Winelands Cheese Platter or a seasonal Farm Plate – both including a glass of wine at R150 per person.
In line with the principle of heritage food, menu choices are ethical and sustainable, making use of seasonal, local and artisan ingredients.
Pierneef à La Motte Restaurant is open for lunch from Tuesday to Sunday, 12:00 – 15:30.
Reservations are recommended and can be made online, T +27(0)21 876 8800, E [email protected]
The charming La Motte Farm Shop hosts an array of delicious South African-inspired baking and confectionery to be enjoyed in the estate gardens or as a take-home treat.
Current menu (subject to change)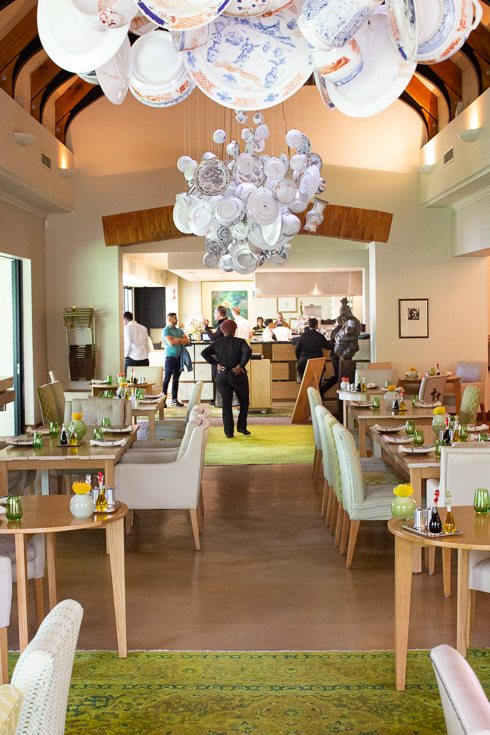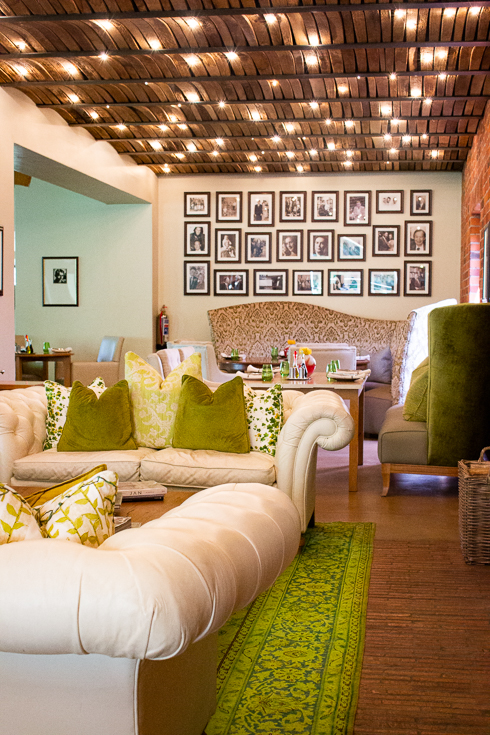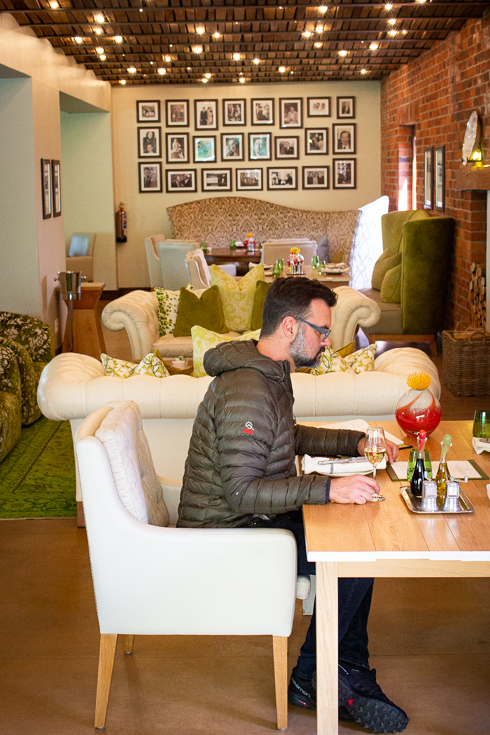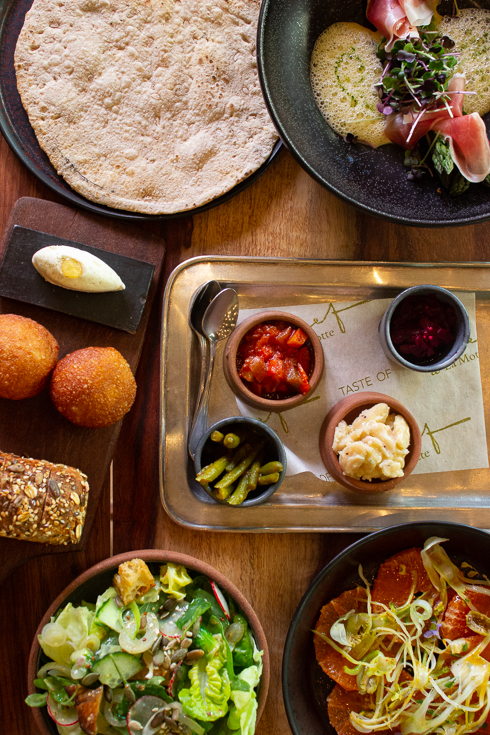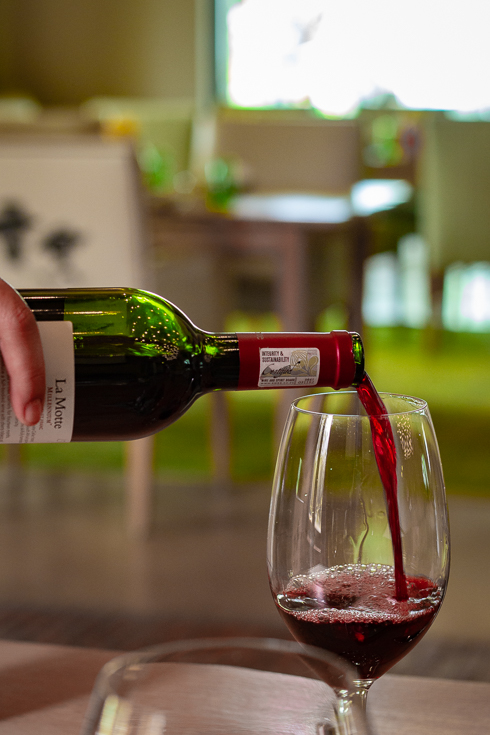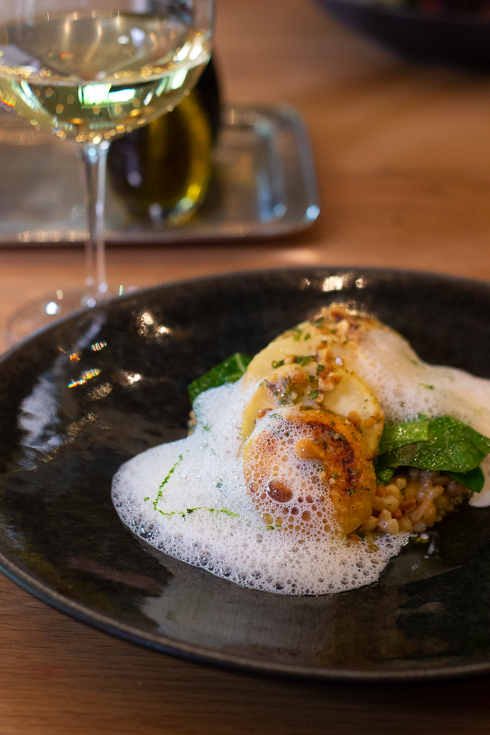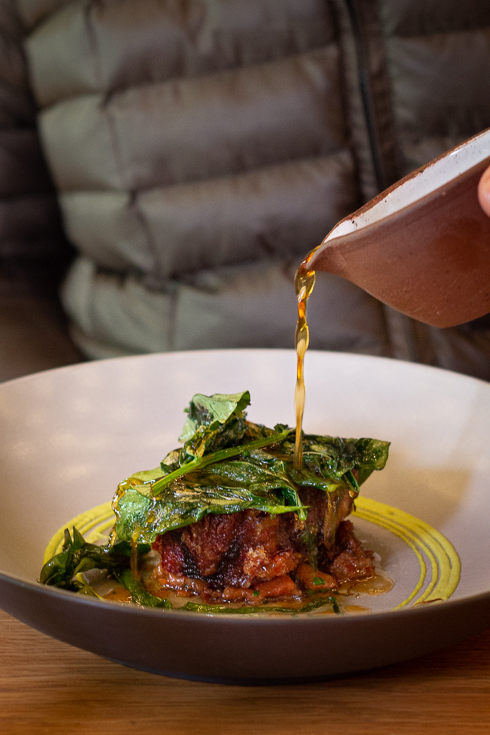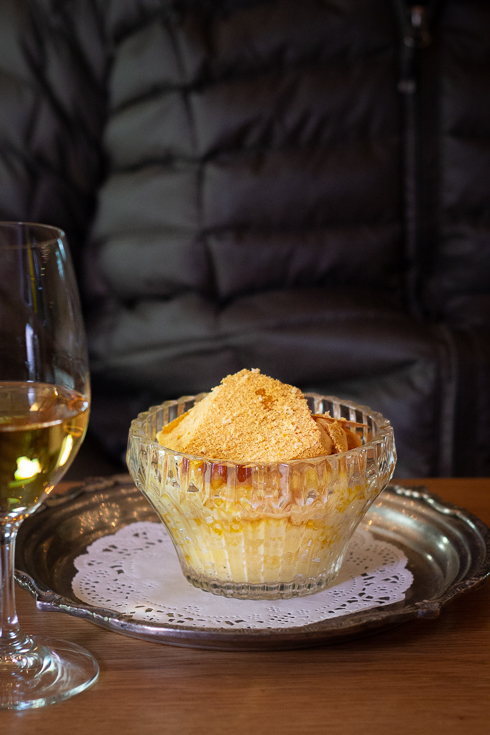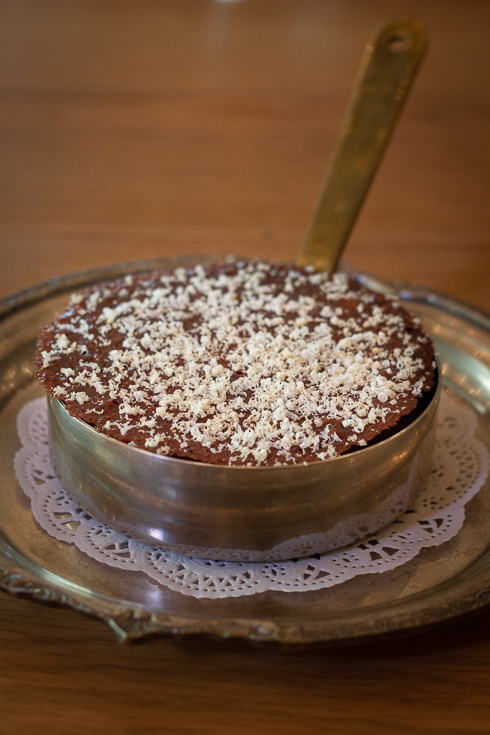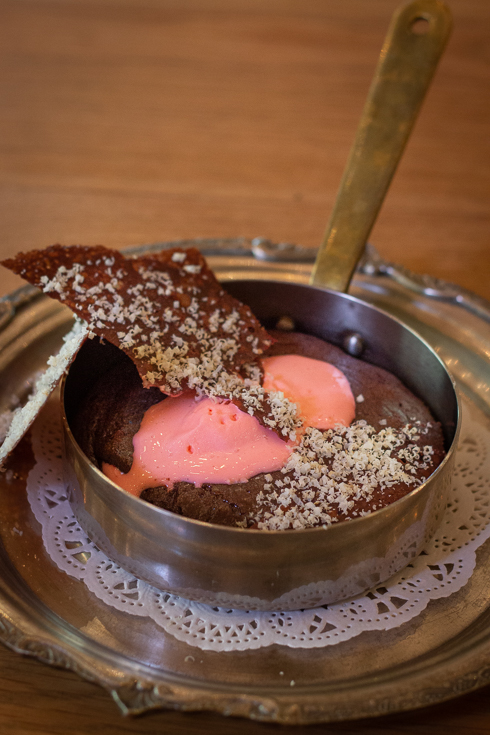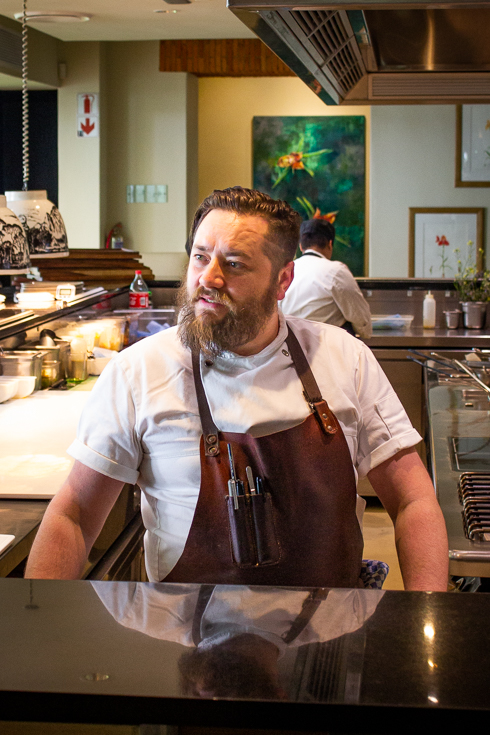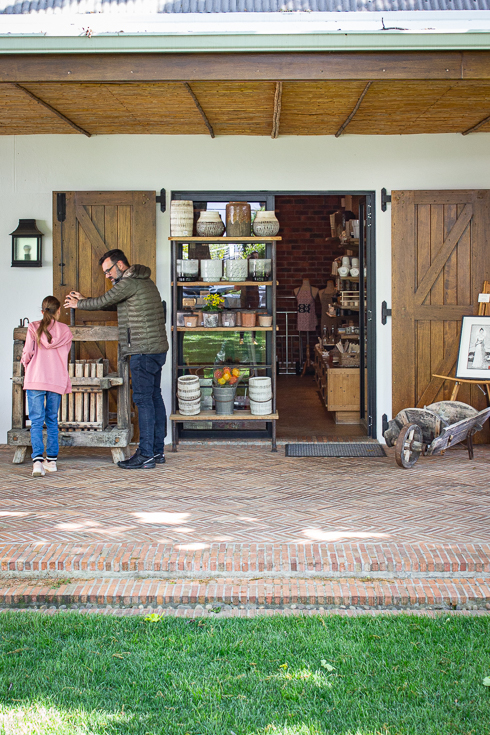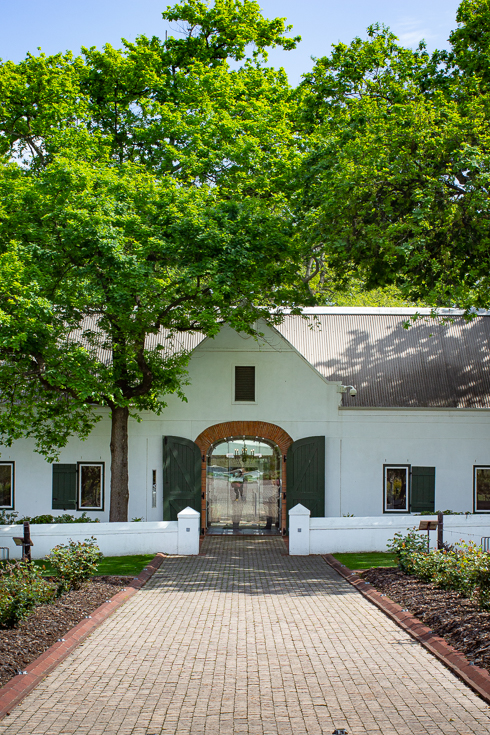 Thank you to chef Eric Bulpitt and the team of La Motte for hosting us.