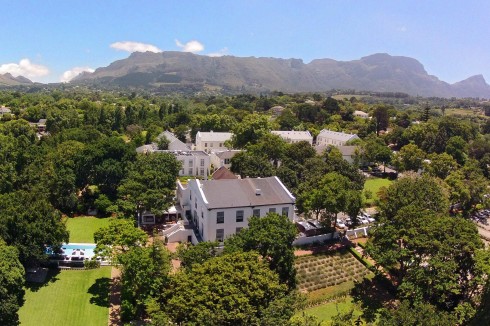 I received a dinner invitation for two at 5 Rooms Restaurant at The Alphen Hotel in Constantia a few weeks ago. I confirmed our dinner reservation for the evening of 15 February, as part of our 10th wedding anniversary celebrations in Cape Town on that weekend.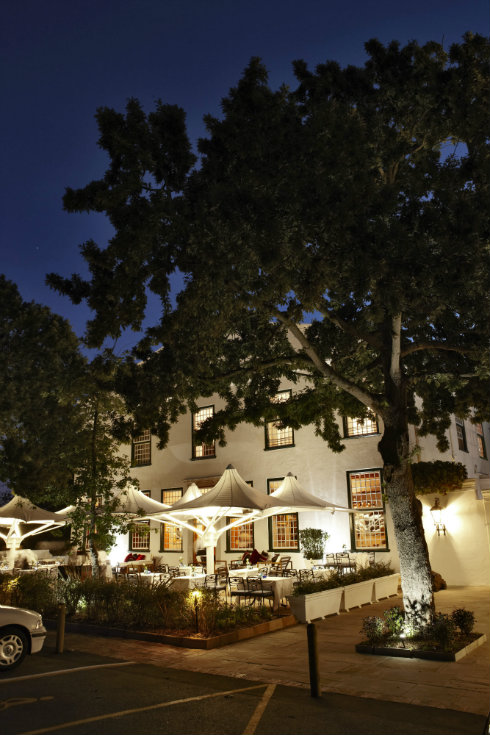 After a day of carefree Cape Town adventures, we arrived at The Alphen Hotel in Constantia – an impressive 11.5 acre estate. Part of The Kove Collection, this 5 star facility has 19 luxury suites, 3 restaurants, and all of the luxuries and facilities one could hope for. After being revamped about 3 years ago, the estate now has a modern avant-garde atmosphere – a playful twist on the opulence of a bygone era.
We were the first guests to arrive for dinner at the restaurant, and were shown to the lounge area where we ordered a bottle of Diemersdal Pinotage Reserve 2011 from their spectacular wine list. Then we were shown to our table in one of the 5 rooms inside the restaurant – a luxuriously furnished yet cosy dining room, rich with history and detail.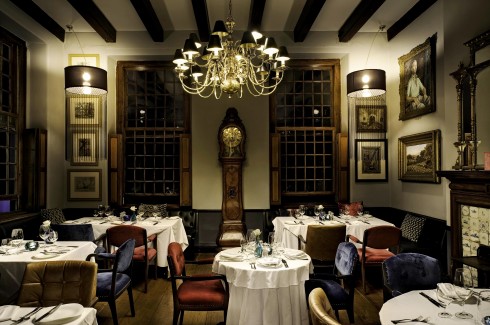 For starters I ordered the crayfish tail with asparagus, carrot and a buttermilk dressing (R150). After asking our waiter for recommendations from the starter menu, he advised Schalk to order the steak tartare with capers, onions, mustard & croutês (R85) – one of the best dishes of the night. My crayfish tail was perfectly cooked, served cold on a bed of carrot puree, salad leaves and a very delicate buttermilk dressing – a very refreshing dish to start with. Schalk's tartare was probably the best that we both have tasted, and we'll certainly recommend it to anyone as a must.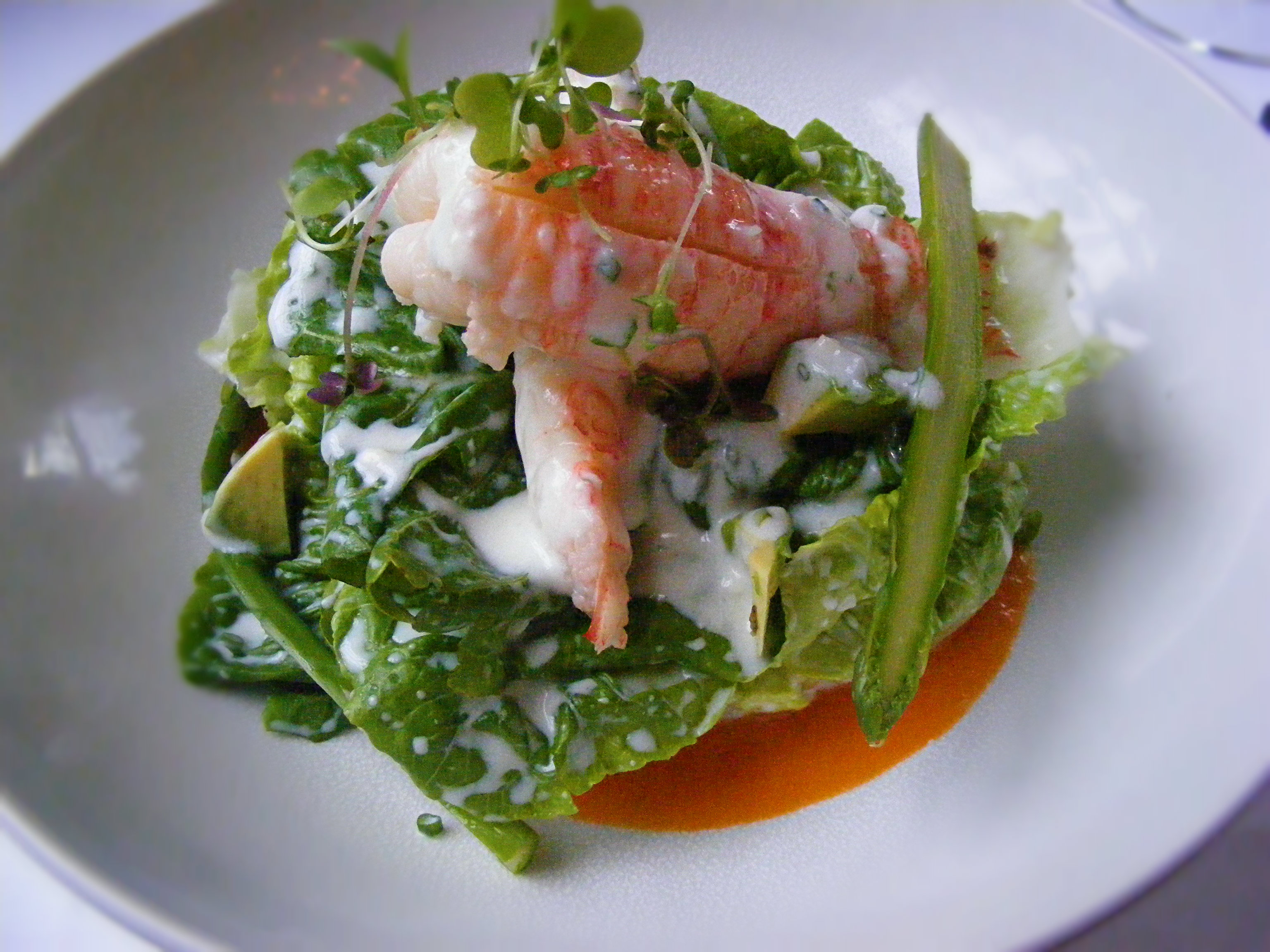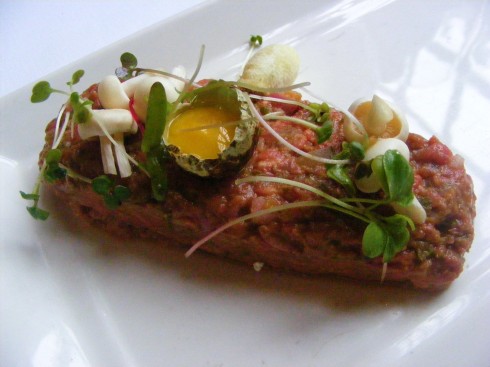 For main course, we both ordered the duck with truffle dauphinoise, pak choi, pumpkin & citrus jus (R160). This dish included a pan fried duck breast as well as a confit duck leg – both prepared to perfection – and the dauphinoise was also the best I've had in years (perfectly sliced into paper thin shavings, cooked until just tender, golden on top). The portion was very generous, might I add.
For dessert we shared the chocolate peanut butter fondant (R70) – I cannot resist any kind of chocolate fondant, and this one was a hit.
5 Rooms Restaurant is the perfect place for a romantic dinner, a celebratory occasion, or just a night of luxury and magnificent service. Our waiter was exceptionally trained and so very warm and friendly. Although the cosiness of their interior is perfect for cooler weather, the restaurant also has space for 80 guests on their outside terrace. I can certainly recommend this experience to anyone in search of quality unpretentious food in a luxurious and historic setting. We had an absolute blast.
Starters were priced between R75 – R150, main courses between R130 – R190, and desserts between R60 – R80. View the complete dinner menu here.
Thank you to everyone at 5 Rooms Restaurant and Nicky Arthur PR for the experience.