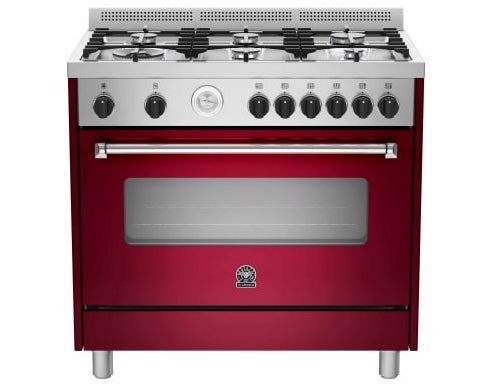 Last year I was scrolling through Instagram one morning and came across a range of Italian stoves imported by Chef's Pride. Although I've never heard of this company before, I couldn't help but notice how incredibly beautiful their range of freestanding stoves were. They were so beautiful that the thought of them kept me up that night, to be honest.
I decided to contact Chef's Pride suggesting a collaborative campaign where I would receive my very own Bertazzoni La Germania Americana 90cm gas/electric freestanding stove to try out, cook with and review in exchange for creating original content for them over a period of time. As with all of my collaborations/endorsements/reviews, I only publish reviews if the end verdict is positive (negative reviews never get published, I rather send a list of constructive criticism to the client). Well friends, I've been cooking on my Bertazzoni since December and this stove is rocking my world.
Firstly, let's get the specs on the table:
Model: Bertazzoni La Germania Americana, burgundy, dual fuel (gas/electric), 90 cm
5 gas burners (one 0.48-5.00 kW dual ring lateral wok)
11 multi-function settings (on electric oven models)
dual oven fan for even heat distribution
oven dimensions 400 x 760 x 470 mm / 142 liter
thermometer on facia displays oven temperature
single hand electronic automatic ignition
safety termocouple/valves (flame failure device) on each burner
seamless single piece stainless steel squared worktop
cast iron pan supports
large soft/cool touch control knobs
triple glass drop down oven door with soft close hinges
utility drawer and oven cooling fan system
Retail price: R22 685
Available online from www.chefspride.co.za and www.yuppiechef.co.za 
This is a large, sturdy, solid stove. It doesn't rattle and it doesn't wobble. The legs can adjust in height, so I'm happy to have it at its maximum height which is around 90 cm. The door handle is very solid and the door closes softly. The oven is wide enough on the inside to accommodate my largest baking trays, sometimes even two standard trays next to each other. Because of the even heat distribution, I can bake four trays of cookies, two trays next to each other on two different shelves, without seeing much of a difference in cooking colour on the four trays. I have also slow roasted 23 kg of pork shoulders at once in this oven overnight in four different roasting trays – it was a tight fit but it worked! Incredible.
The oven preheats to any temperature in about 10 minutes, according to the built in thermometer. This is a great way of checking actual temperatures, and I've found that I can slightly turn down the oven temperature on fan mode because it heats to roughly 20 degrees C more than the regular element. Which is exactly what it should be doing.
There is a large storage compartment at the bottom, which is perfect for storing unused trays and racks out of sight.
The gas top works seamlessly with single handed electronic ignition and I have not noticed any throttling on the gas outlets – just smooth blue flames. The smallest gas plate is very small and I love this, because I regularly cook with small saucepans and many other gas tops don't cater for really small pots (the flames usually leak around the sides and causes the sauce to burn there). The large centre dual-ring plate evenly heats my biggest pots easily (I sometimes need to cook with a 20 liter pot) and is powerful enough to keep a very large pot boiling.
Cleaning is made easy with very few seams on the inside (almost none) and no seams on the top stainless steel panel. The door can be removed for intensive cleaning, as well as the inside glass panel (I won't be doing that very soon, though).
This stove is pure pleasure to cook with and I highly recommend it for serious home cooks, but also for anyone seeking classic Italian styling and flair in their kitchen. Find this burgundy Bertazzoni La Germania Americana also in cream, black and stainless steel online via www.chefspride.co.za or www.yuppiechef.co.za.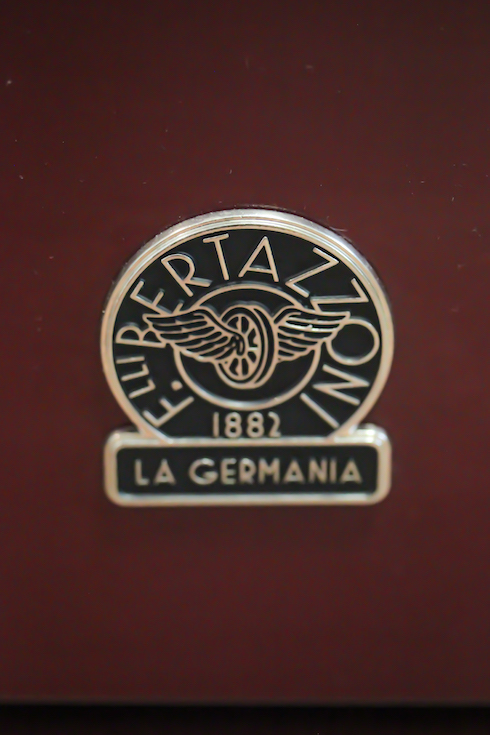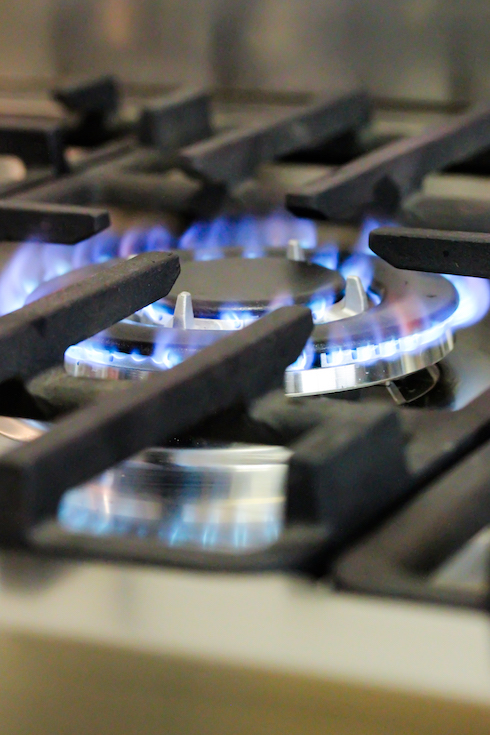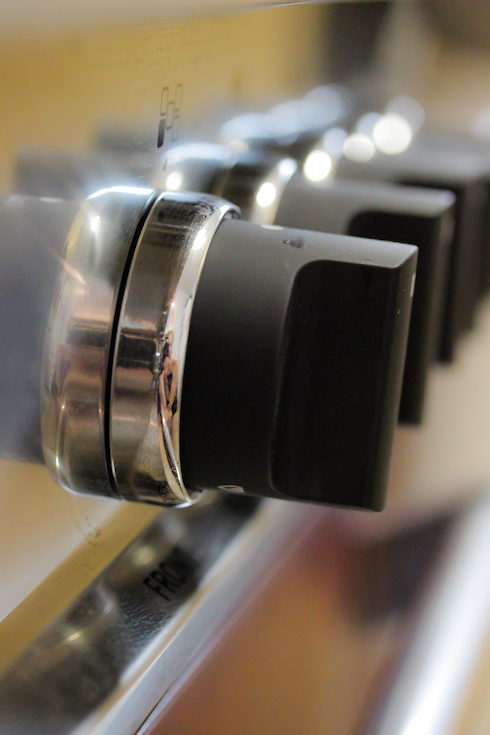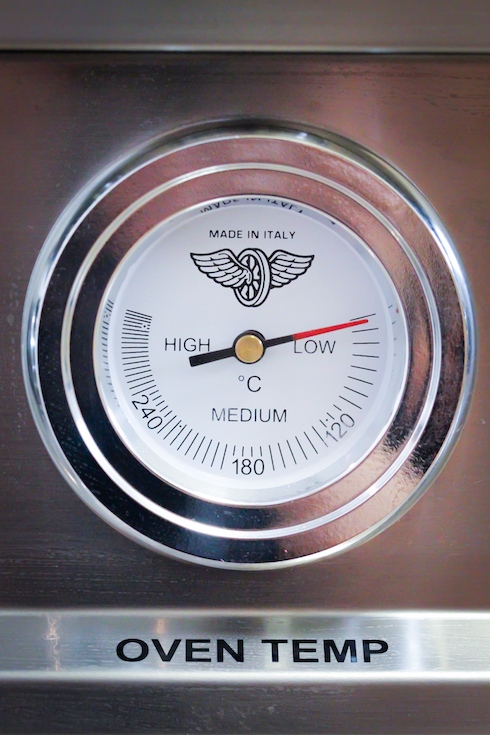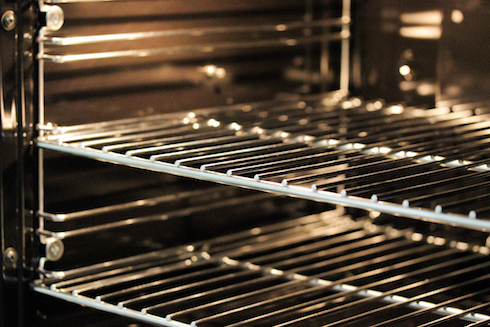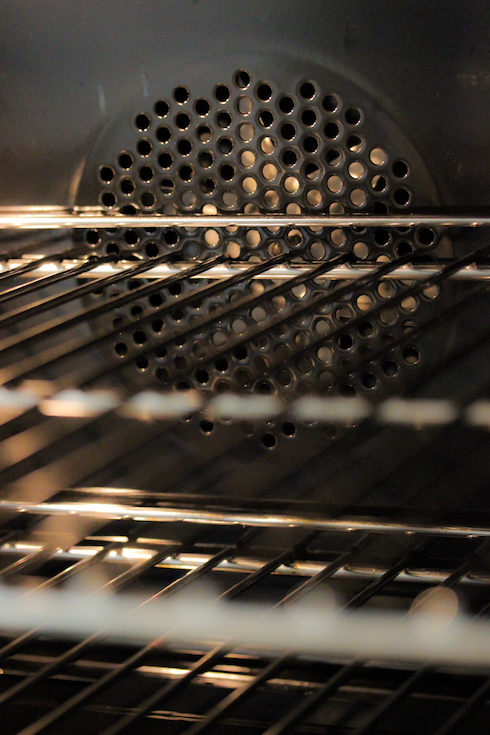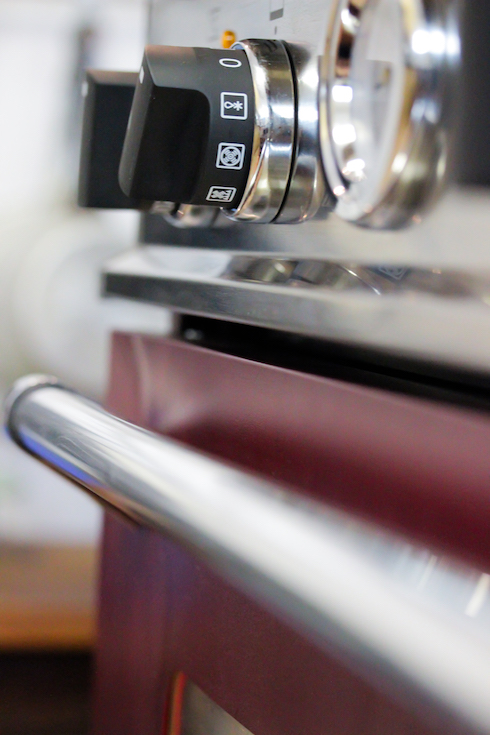 Contact Chef's Pride for more information about this oven and others in the range:
Physical address: 10 Bell Crescent, Hennopspark, Pretoria
Web: www.chefspride.co.za
Tel: 012-653 3132
Email: [email protected]