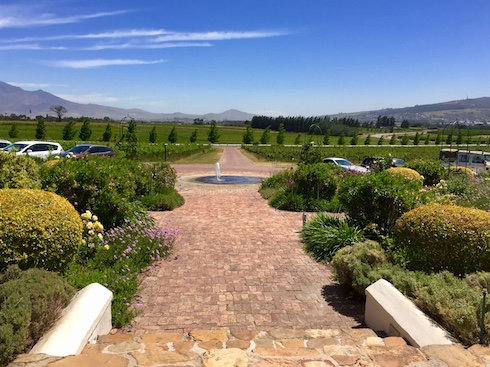 I was recently invited to visit FABER – a new restaurant at Avondale Farm in the Paarl wine district. Avondale is a 300 year old, family-run farm that is situated on Lustigan Road, Klein Drakenstein, on the slopes of the Klein Drakenstein Mountains.
FABER marks the meeting of minds and passions between a chef and a winemaker, paying tribute to the craftsmanship in both the kitchen and the Avondale cellar. With a shared commitment to sustainability, it's no surprise that acclaimed chef Eric Bulpitt and Avondale proprietor Johnathan Grieve decided to collaborate.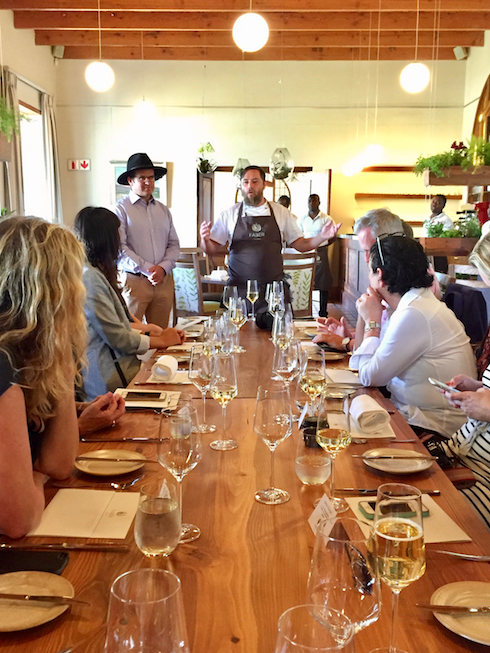 "I've always believed that we as chefs are craftsmen," says Bulpitt, explaining the meaning behind FABER, the Latin word for artisan, or craftsman. "We work with our hands, using produce from the land. It's the perfect way to capture who we are and what we do."
"It's always been a goal of ours to open a restaurant on Avondale. We've looked at it for over 10 years, but never really found the right chef," explains Grieve. "I'm a firm believer that when the energies are correct the partnership will happen, but up until now that hasn't happened. When we met Eric we knew we'd found the perfect partner."
"We have very similar belief systems in our respect for nature and a natural approach," adds Bulpitt. "We'll be working hand in hand together in telling the story of Avondale through the food at FABER. Whatever's in season on the day (from the fields or the vegetable garden), we'll bring that onto the plate and tell the story of where it comes from. It's a dish that sums up exactly what FABER stands for."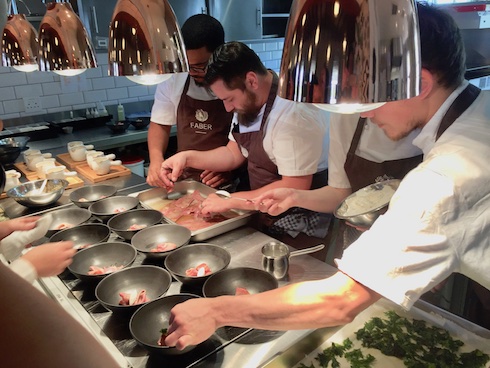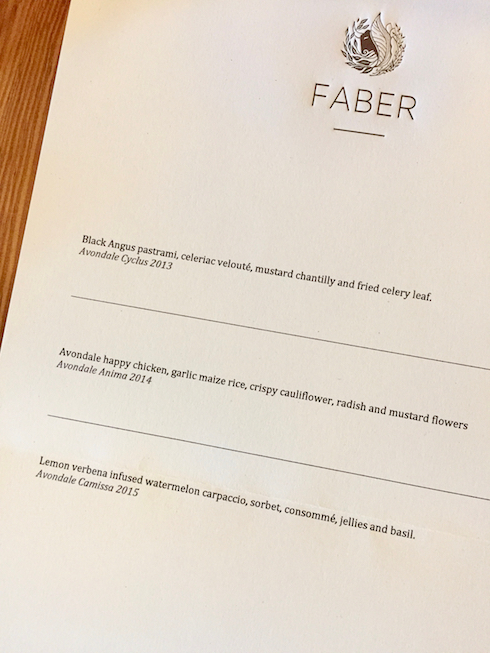 Avondale's organic and biodynamic food garden has already been extended to produce fresh vegetables and herbs for the restaurant, while stone fruits and citrus from the farm's orchards arrive with the changing seasons. Eggs are harvested daily from the eco-friendly egg-mobile housing Avondale's free range chickens, and in time the farm will provide a steady march of broiler chickens and pasture-reared organic beef to the kitchen.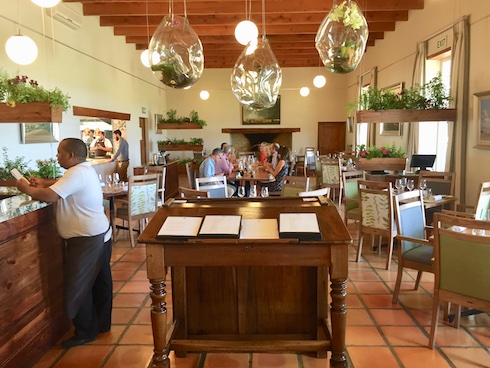 The décor inside the renovated dining space is a blend of country-style comfort and relaxed elegance. Interior designer Annie Dower helped to infuse the Old Cape-style space with a bright modern country edge. Crockery was handcrafted at the Potters Gallery in Kleinmond, while crystal stemware from Schott Zwiesel showcases the terroir-driven wines from Avondale. Artworks by local painter Scats Esterhuyse are seen on the walls along with delicate botanical prints, echoing the landscape seen from the terrace. Keeping in line with their sustainability theme, the table tops, bar counters and wooden planter boxes are all crafted from stone pines on the estate that were felled when a fire swept Avondale a decade ago.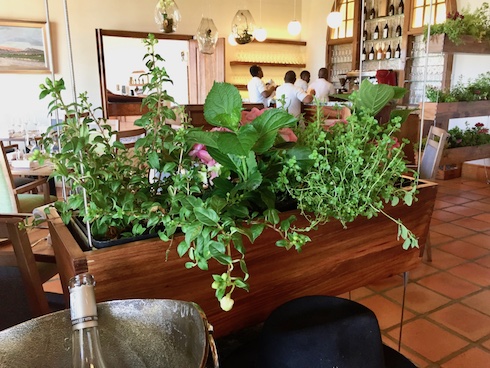 FABER is a new gem on the culinary Winelands landscape. With exceptional views, wines and food, they are sure to become a hot favourite. Here are some of the dishes that I tried at my visit: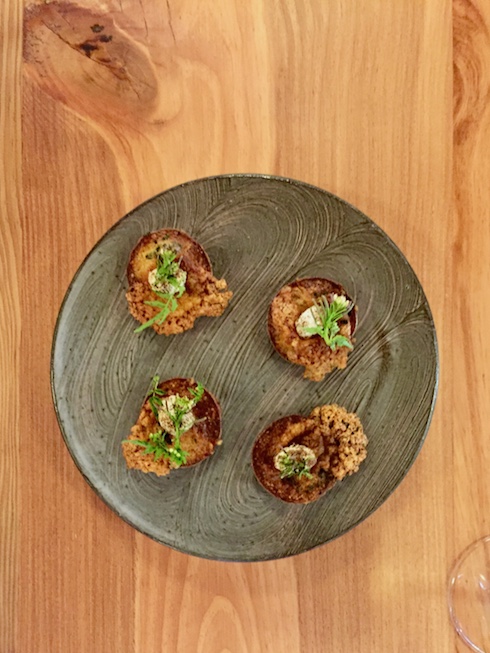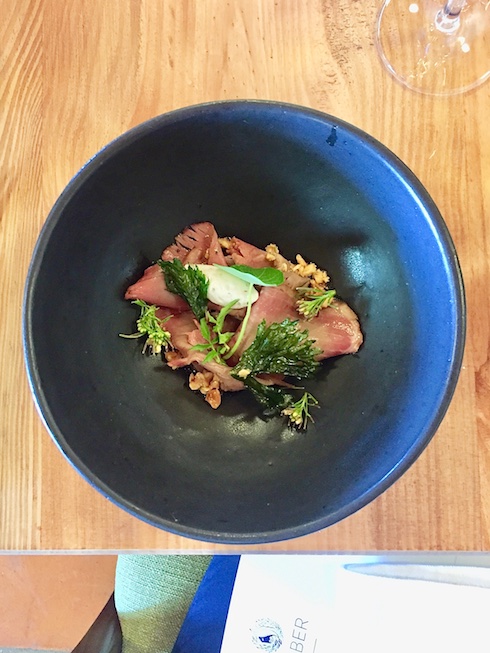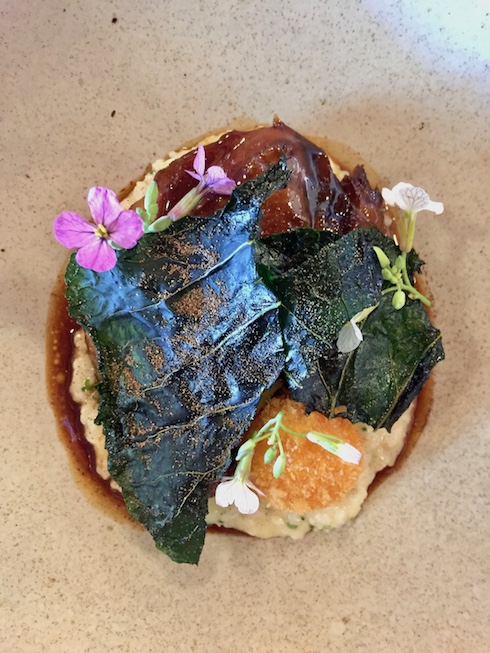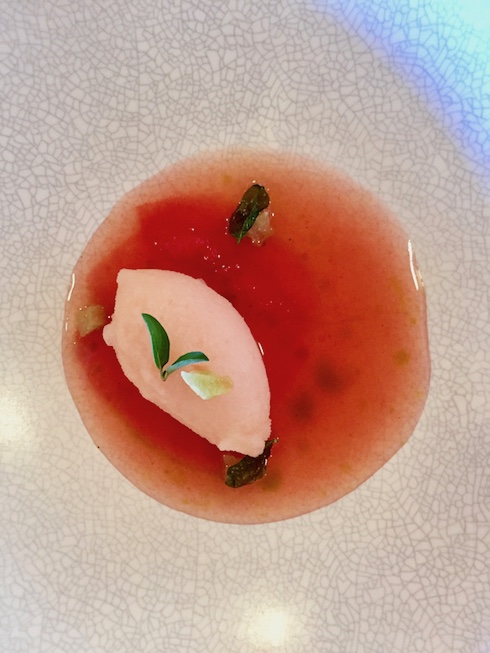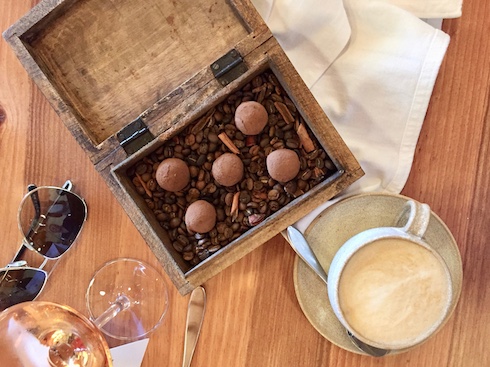 5-course lunch menu: R535
5 course dinner menu with Avondale wine pairings: R825
(Note: Prices subject to change, please check website for more info.)
The restaurant is open for lunch from Wednesday to Sunday from 12h00 – 15h00 and for dinner from Wednesday to Saturday from 18H30 – 21h00. Reservations recommended. For bookings and more information phone 021-202 1219 or email [email protected]. Visit FABER on Facebook and follow faber_sa on Instagram.
Thank you to Manley Communications and Avondale for the opportunity to visit FABER.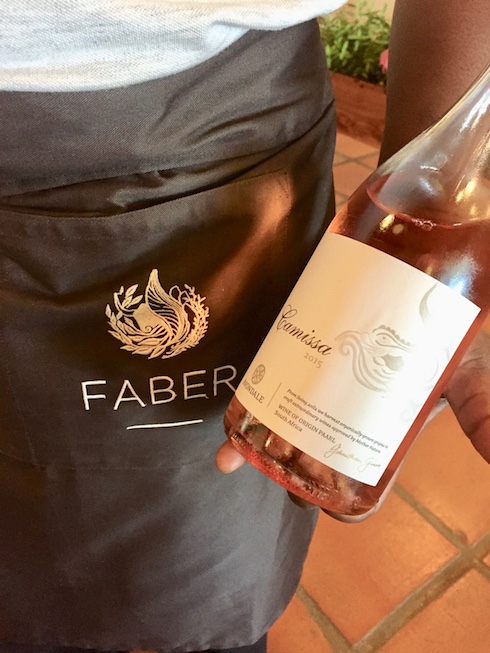 Save