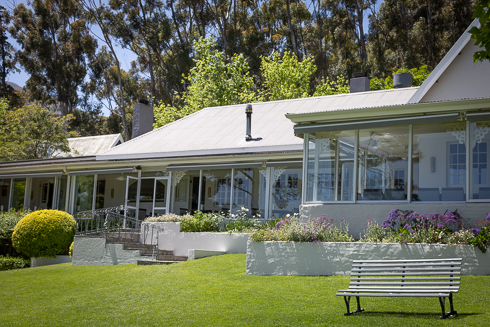 Three weeks ago we had the privilege of being invited to lunch at La Petit Ferme – one of the jewels in Franschhoek's infinite destination treasure chest. This iconic manor house on the Franschhoek Pass has just appointed a talented new head chef, Odette Olivier, at their restaurant. She comes with a wealth of local and international experience and is set to re-invigorate the dining experience at one of the Cape Winelands' most scenic locations.
Here is our lunch in pictures. La Petit Ferme never disappoints in terms of location – it truly is one of the most scenic spots for daytime dining. Seated outside or at one of the large windows, you'll have a more-than-180-degree view of the picturesque Franschhoek Valley – larger than life. It is world class, breathtaking and awe inspiring. Paired with authentic, friendly, professional service, natural ambiance, refined food and delightful wines, it's an experience that's hard to beat.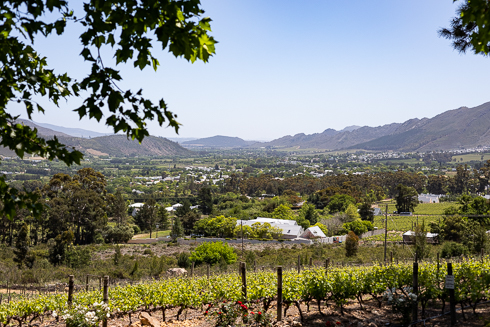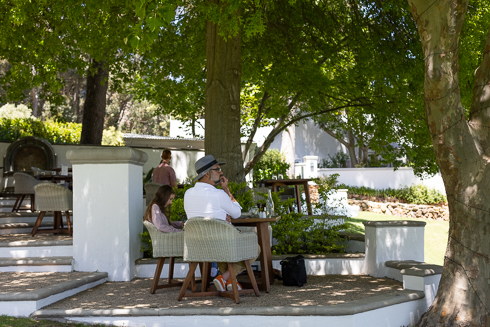 The spring menu at La Petit Ferme will be replaced by a summer menu shortly, but rest assured that the culinary team is ready to welcome you with the very best that the new season has to offer. Focusing on fresh, bold flavours and seasonal, sustainable produce, chef Odette Olivier excites with a bold palate and an adventurous mind.
Take a look at what we enjoyed for our lunch, with some comments below the pictures.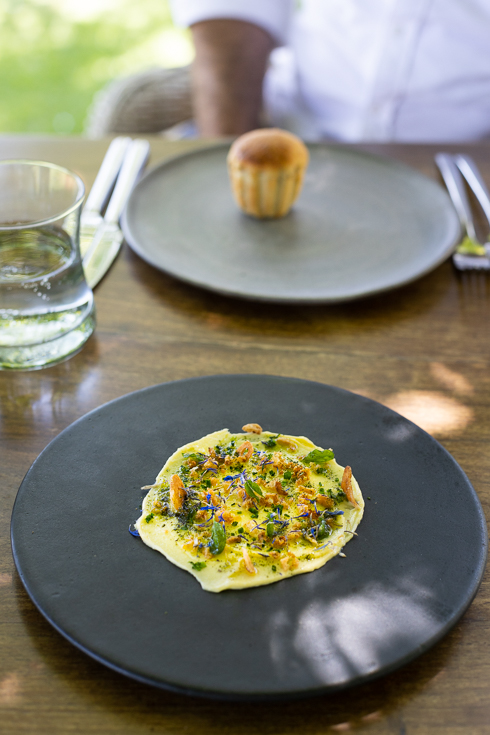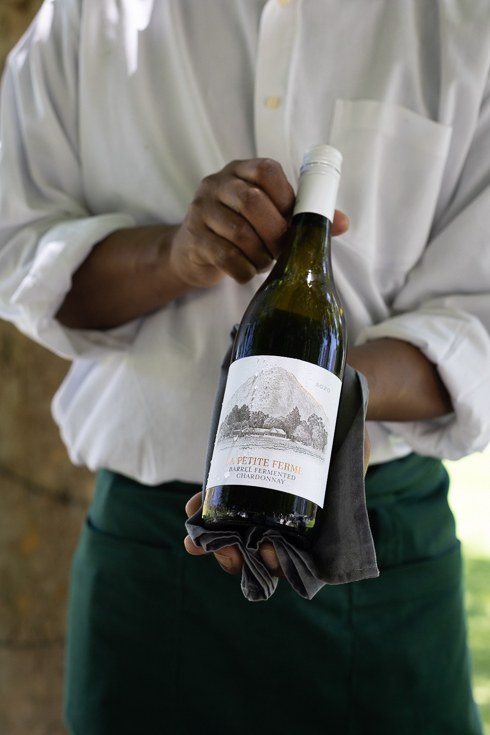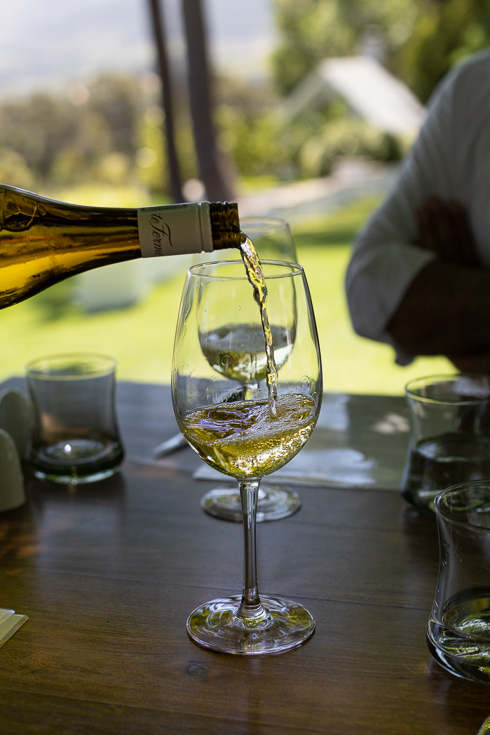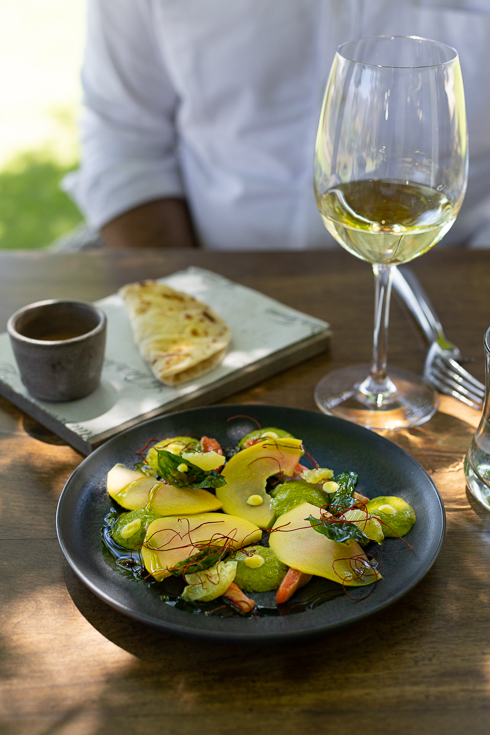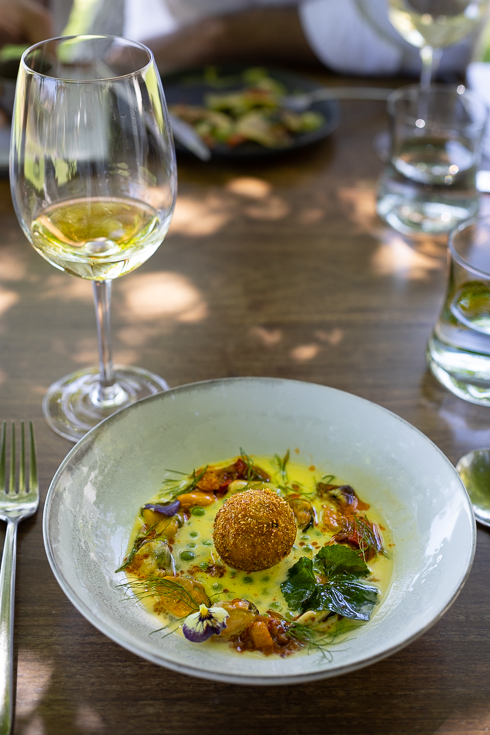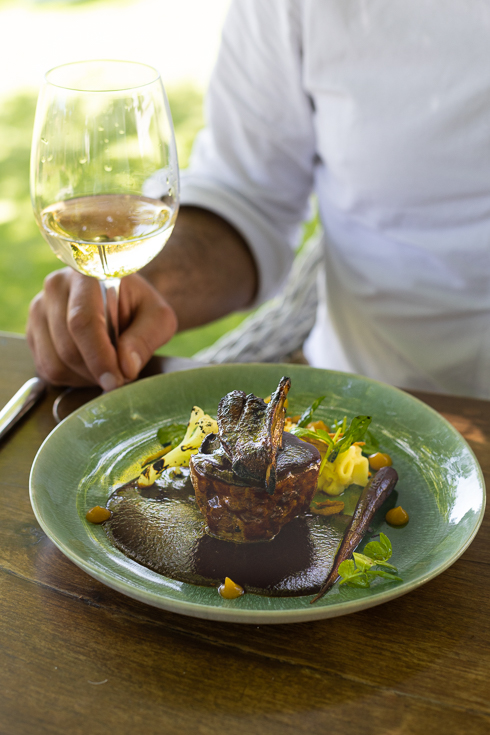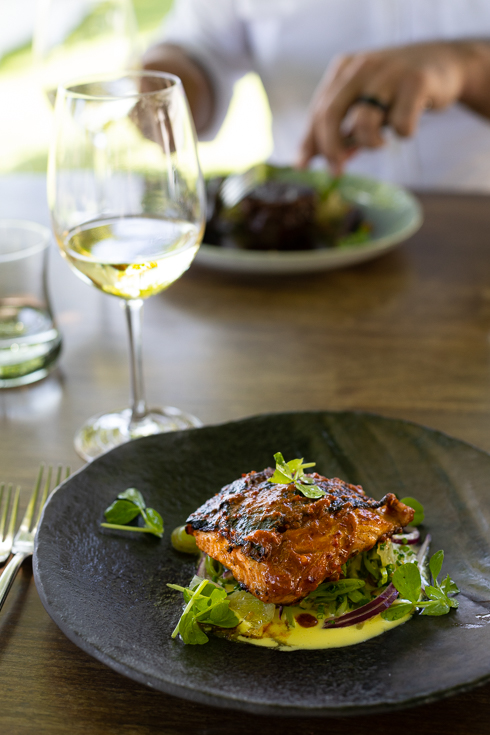 My main course (pictured above) was suprising – I would have never paired trout with a bold, spicy sauce, but it worked so beautifully. A great showcase of chef Odette Olivier's adventurous yet refined palate.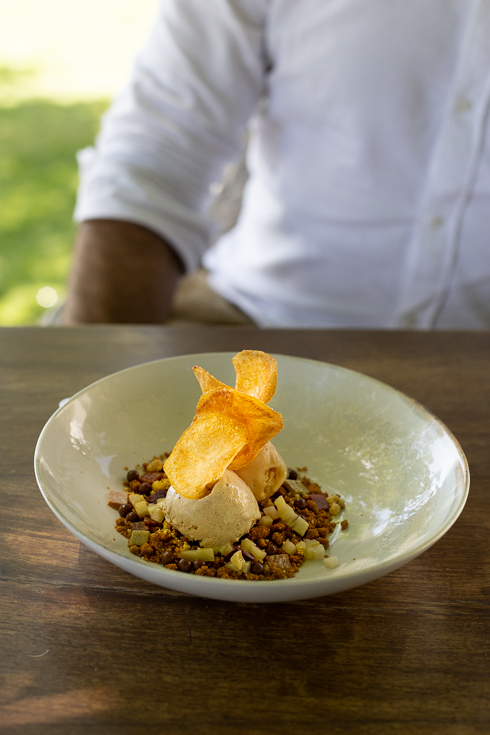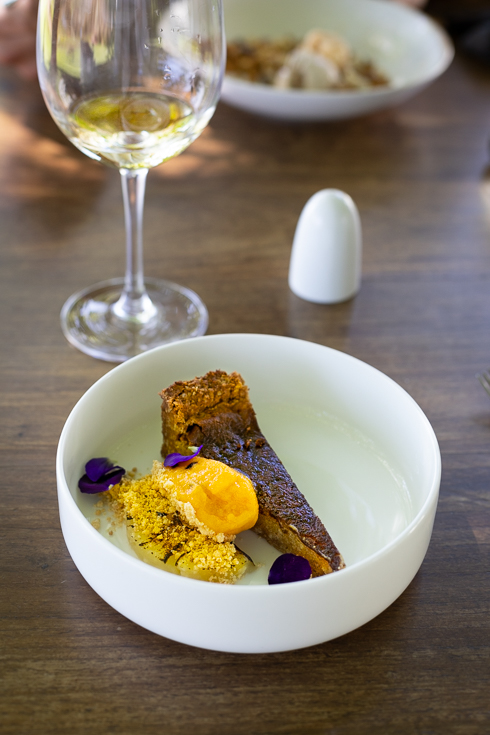 La Petit Ferme remains a must-visit destination on the Franschhoek kaleidoscope of premium destinations, whether for a stay-over, a lunch/dinner or just a wine tasting. Their food offering is packed with value added extras such as one of the best views in the valley, space, outside seating and authentic Franschhoek hospitality. Book now to avoid disappointment.
The restaurant at La Petite Ferme is currently open for lunch on Saturdays and Sundays from 12:00 to 15:00; and, dinner seven days a week from 18:00 to 21:00.