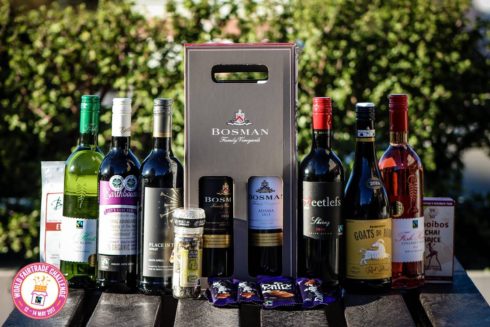 In celebration of the #WorldFairtradeChallenge that took place this weekend I am giving away this fabulous Fairtrade goodie hamper to one lucky winner!
To enter this give-away, name one official South African Fairtrade product, along with the hashtag #fairtradeSA.
Leave your answer in the comments section below. (Winner via random draw to be announced on Tuesday 23 May 2017.)
Over the past weekend, participants from all around the world celebrated Fairtrade labelled brands as we honour the commitment they have made to a fairer trading economy and the development of many hard-working farmers and workers in South Africa and the rest of the globe.
Fairtrade is an alternative approach to conventional trade. It is based on a partnership between producers and consumers. Fairtrade offers farmers and workers improved terms of trade, which allows them to improve their lives on their terms. For consumers, Fairtrade is a powerful way to reduce poverty through every day shopping.
The Fairtrade system is one of the largest and most diverse global movements with thousands of relationships in more than 90 countries. Fairtrade takes a holistic approach to sustainability focusing on improving economic, social and environmental conditions for the long-term.
Have a look at the website www.fairtradechallenge.org/za and show your support by buying #faitradeSA!
Save