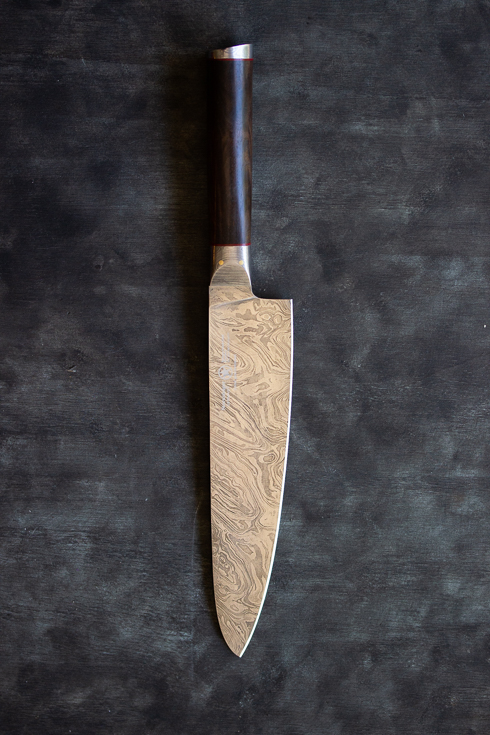 A year ago, I reviewed the Achilles chef's knife by Sternsteiger of Solingen, Germany. I've been using the knife almost daily, and it is still one of the top performing knives in my kitchen. Now meet the brand new addition to Sternsteiger's stable: the Germanicum Arminius, a new generation Damascus chef's knife.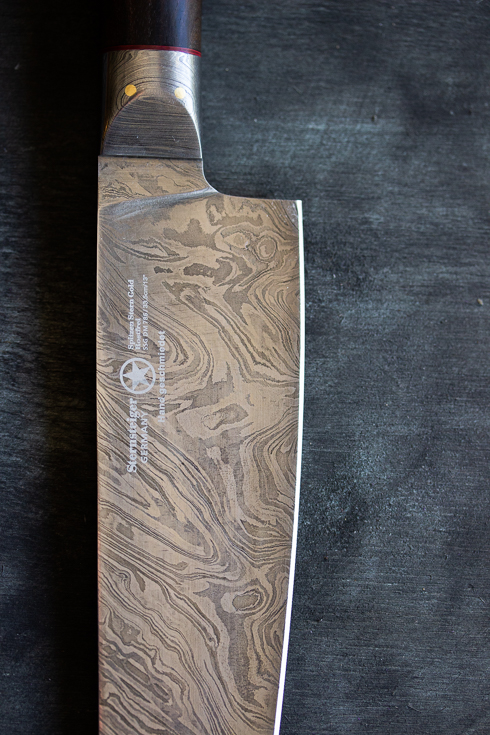 If you are unfamiliar with Damascus steel: it is named after the forged steel comprising the blades of swords smithed in the Near East from ingots of wootz steel imported from India and Sri Lanka (3rd – 17th century). These swords were characterized by distinctive patterns of banding and mottling reminiscent of flowing water, and were reputed to be tough, resistant to shattering and capable of being honed to a sharp, resilient edge. It appears that the original method of making Damascus steel blades had been lost over time (ceased around 1750), but has regained popularity in recent modern knife making with new techniques.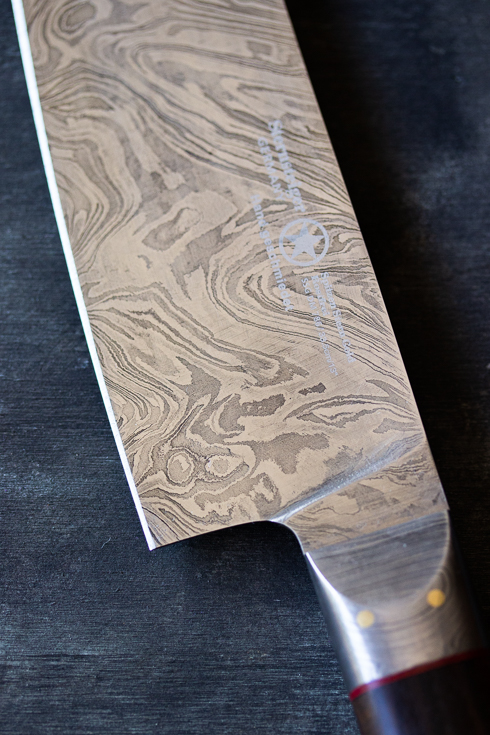 The steel is named after Damascus, the capital city of Syria and one of the largest cities in the ancient Levant. The Germanicum Arminius knife was named after a famous German warrior of the mid century. The knife has 440 layers of steel (15N20 and 1084). A special coating is applied to the knife to keep it sharp and more rigid. Designed by the award winning knife designer UBUTT DESIGN GERMANY, the Germanicum has a Spanish walnut wood handle and a HRC hardness of 58-59.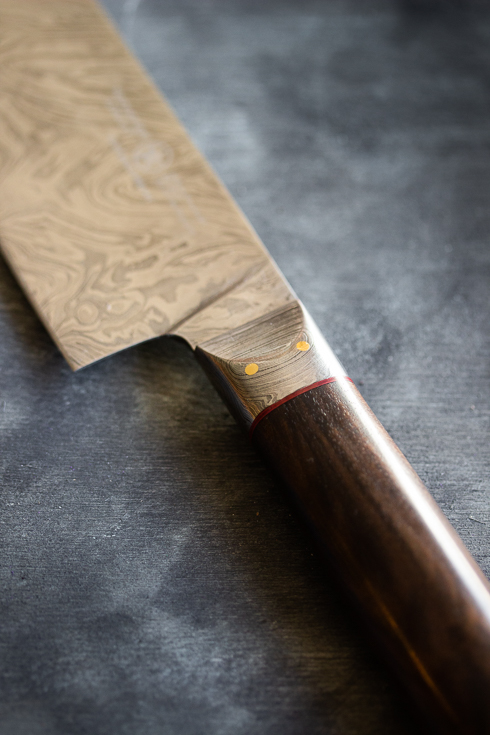 The knife is lighter than most of my other chef's knives (188 g, compared to around 220 g), which makes it unintimidating and easy to handle. The round wooden handle feels warm and comfortable.
As this knife is not made of stainless steel, it must be hand washed only, dried and oiled after each usage. This is a spectacular, hand forged steel & natural wood item made with the utmost precision and skill, and it deserves special care.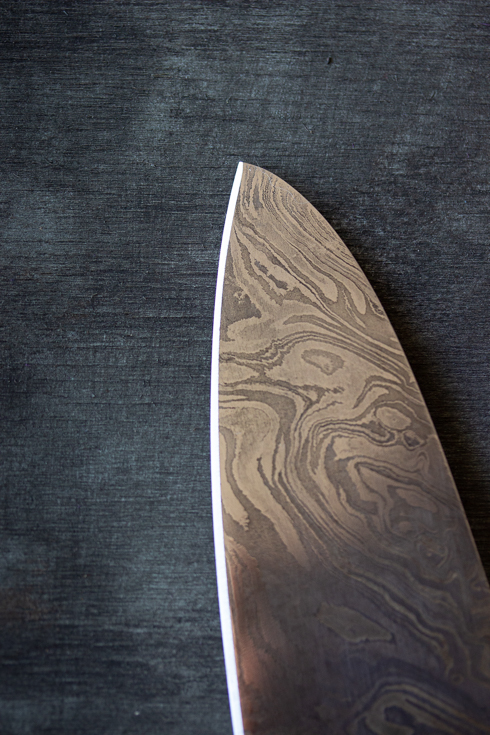 This is a stunning addition to my kitchen knife range and I cannot wait to spend more time with this knife.
Purchase your Germanicum Arminius chef's knife here (via Kickstarter), for the price of €92.
Paring knife and bread knife also available. Have a look at Sternsteiger's video for more info: