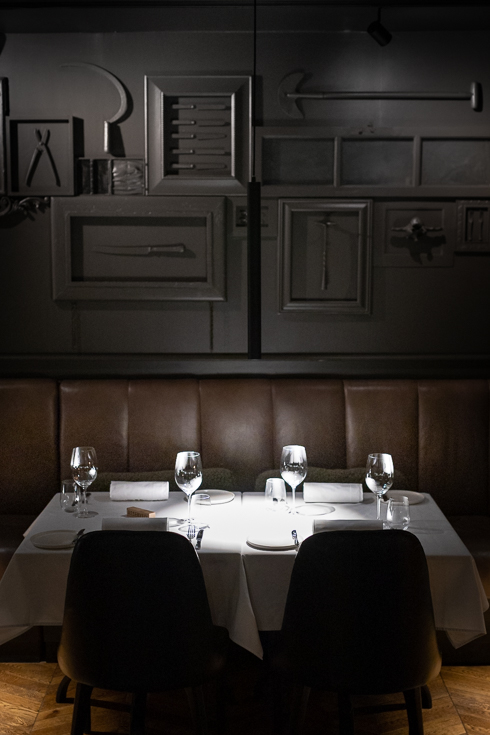 Last week I was invited to visit the brand new Ember Meat Room in Stellenbosch, Plein Street. This restaurant is headed by award-winning chef Michael Broughton (previously from the iconic Terroir Restaurant at Kleine Zalze which closed at the beginning of lockdown) and is centred around showcasing flame grilled locally farmed boran beef from Brenaissance Wine & Stud Estate (located in the Devon Valley, Stellenbosch). Ember Meat Room is one of three restaurants in The Farmers Collection – all three establishments launched during the very challenging Covid-19 environment that crippled hospitality industries worldwide during 2020 and 2021. This achievement speaks of vision, drive and tenacity by the team behind The Farmers Collection and I salute them.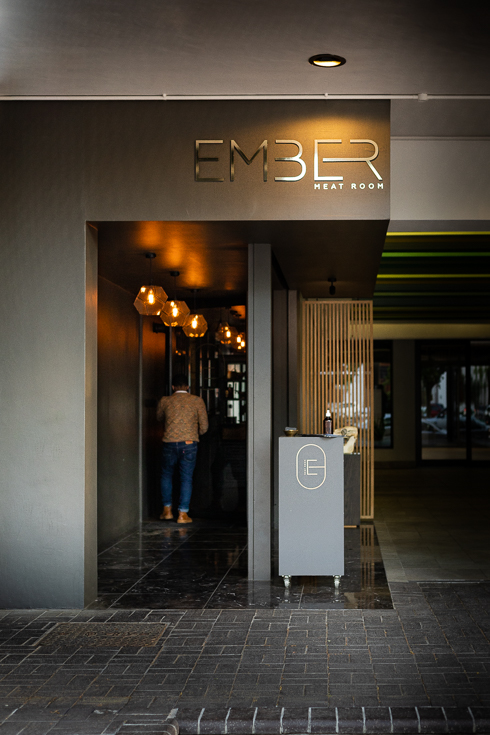 Ember Meat Room is located next to their sister restaurant, Cucina, at 43 Plein Street across the town hall – right in the centre of Stellenbosch. The entrance is slightly hidden, featuring a discreet hallway that leads to a very dramatically lit restaurant space that is dotted with perfectly starched white linen covered tables within a dark, monotone, textured room with no windows (apart from the glass panel that showcases the kitchen). It transforms the vibey bustle of mid-town Stellenbosch into a uniquely discreet, private, upmarket atmosphere that sets a focused tone for food and wine.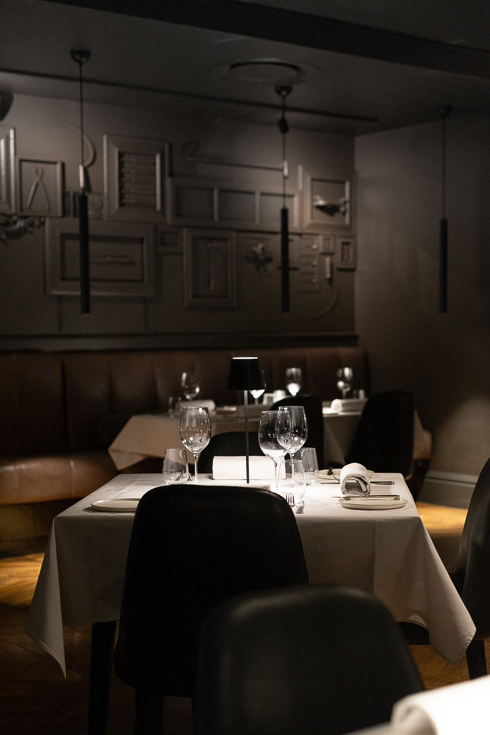 The dinner menu is relatively limited, featuring three starters, four main courses, three sides and four desserts. The wine list is sourced exclusively from the Stellenbosch area only. To start, we were offered a bread board with butter and boran biltong.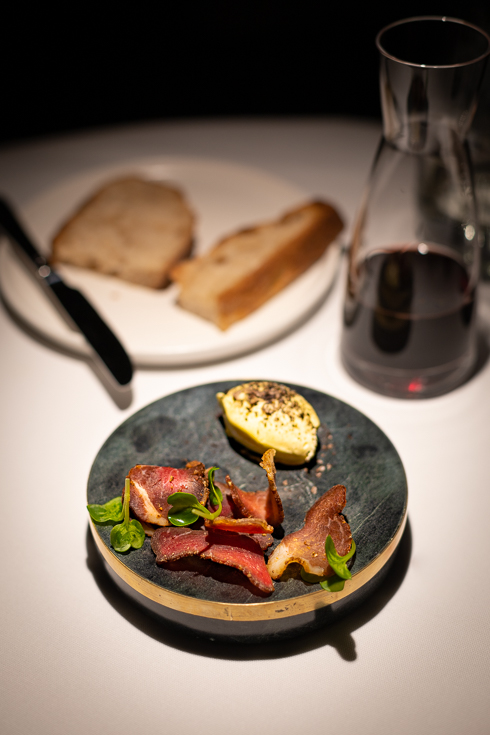 We wanted to drink a red wine and our service representative recommended the Brenaissance Merlot – a wine that paired really well with the meat driven menu. I ordered the beef tartare as a starter and it was delightful, especially with the green oil that provided a smooth mouthfeel and bright flavour.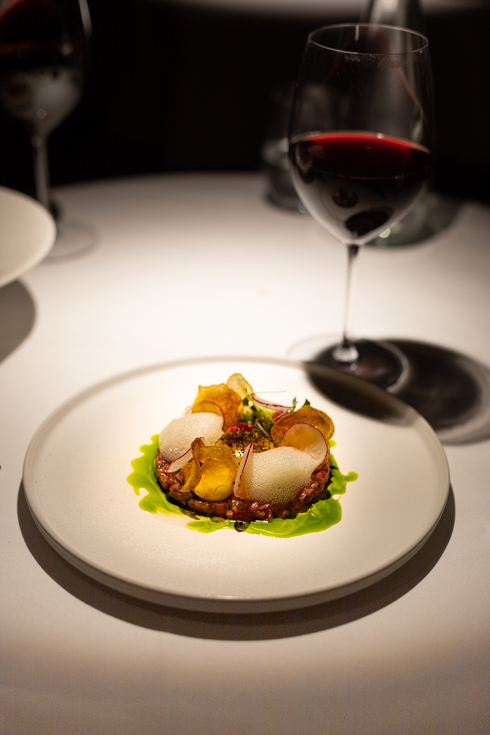 Schalk had the prawn risotto – a rework of chef Michael's most popular starter from Terroir, with more smokey charred flavour and the wonderful sweetness of grilled corn.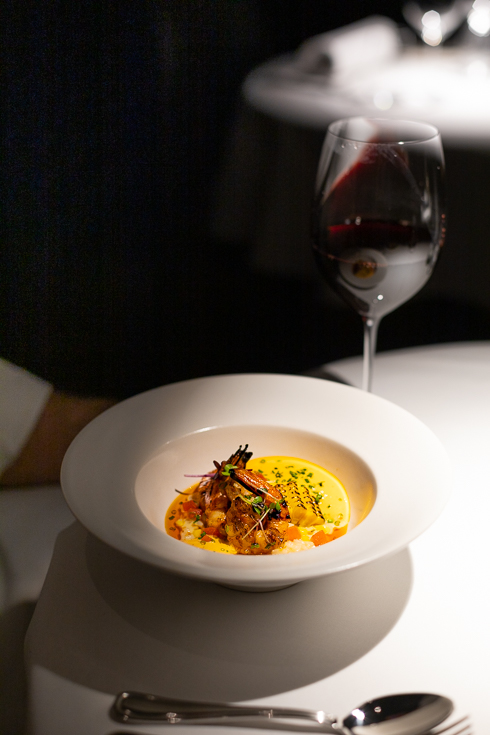 For main course I had the wood fired fillet with a creamy brandy and mushroom sauce – classic flavours, very tender meat, served with potato puree and some grilled vegetables. Ember's inhouse basting sauce must contain some type of activate charcoal, because all the grilled meats are pitch black on the outside – not from being burned, adding to the drama of the dark interior and emphasizing the beautifully pink colour inside.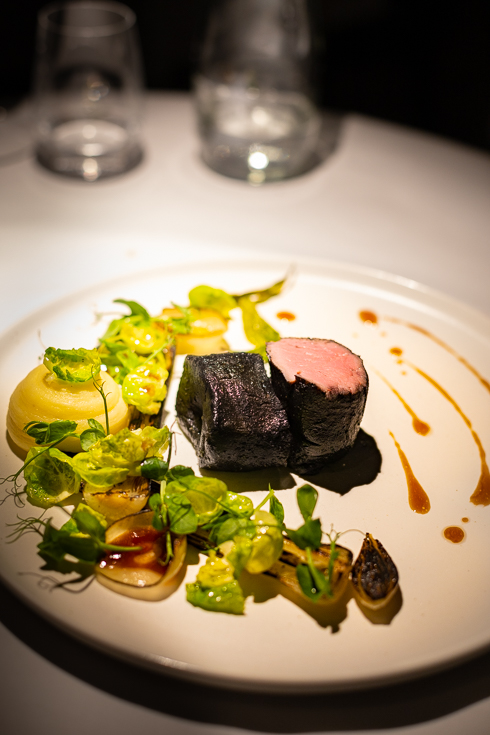 Schalk had the proprietor's cut, which includes three different cuts of beef, along with a beef jus. His favourite cut was also the fillet.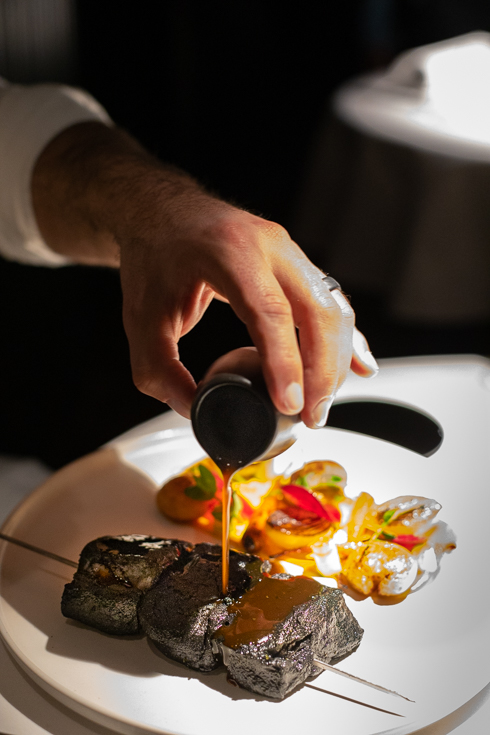 We ordered two sides to go with our main courses: the creamed spinach and the parmesan & truffle chips – I can highly recommend both.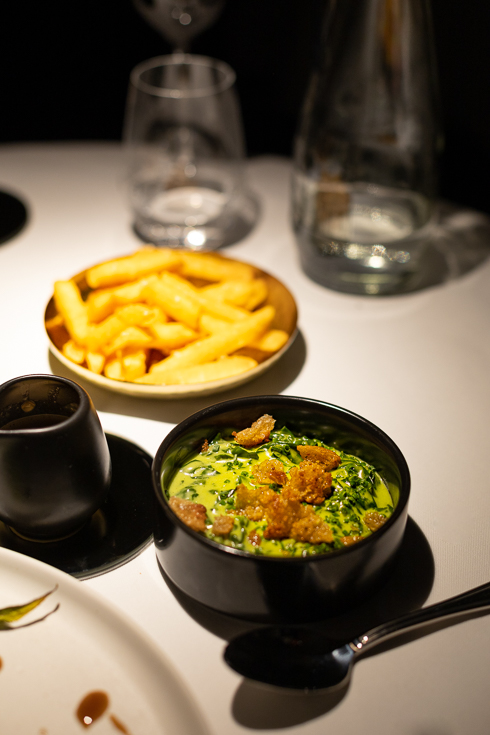 For dessert, I enjoyed the Le KitKat – a stunning chocolate dessert that was one of the highlights of the dinner.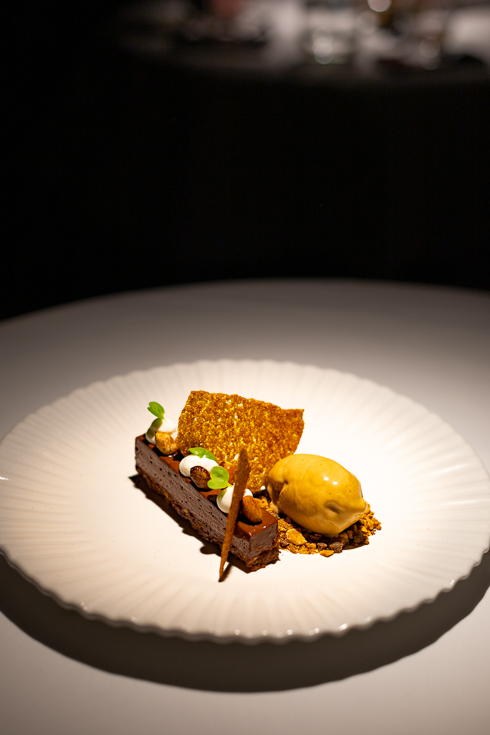 Ember Meat Room is a one-of-a-kind addition to the very competitive Winelands dining landscape. I look forward to discovering more that The Farmers Collection has to offer.
They are open for lunch (from 12pm) and dinner (from 6pm), Tuesday to Saturday.
To make a booking for 4 people or less, book now using their online booking system.
To make a booking for 5 people or more, please get in touch directly on [email protected] or 021 203 6255.