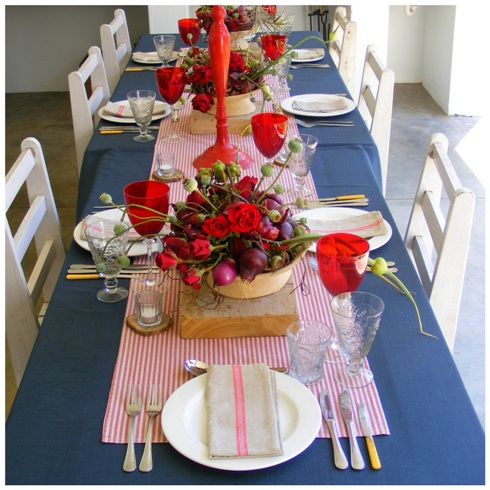 On Saturday the 27th of October, I had the honor of hosting one of the Secret Dinners as part of the Spier Secret Festival – a food and wine celebration in the heart of the Winelands. I felt quite intimidated at first, when I looked at the list of other hosts (including Abigail Donelli: editor of Taste Magazine and Eat Out Magazine, and Cara Brink: one of SA's most loved creative food consultants and queen of pop-up food stalls). I knew I wanted to create something really memorable, but I knew I had to stay true to my style.
I decided to cook the food that I love most: inspired by my favourite fine dining experiences, but still celebrating my love of rustic, comforting dishes that is simply packed with flavour. I also wanted to showcase a variety of different techniques and textures, so I decided on a 5 course tomato-themed dinner. Why tomatoes? Tomatoes are one of my favourite ingredients to cook with. They are so versatile: fresh, tinned, preserved, poached, processed, pulped – the possibilities were endless!
After agreeing to play host to a maximum of 8 guests, I decided on the following menu:
First Course: Oil bread soldiers with tomato butter
Second Course: "24 hour caprese" – olive oil poached tomatoes set in a clear tomato jelly, served with fior di latte and basil puree
Third Course: Slow roasted organic tomato soup
Fourth Course: Spinach & Ricotta Cannelloni or Beef Cannelloni, both served in a tomato and garlic sauce
Fifth Course: Pavlova with tomato fruit salad and tomato jam ice cream
Thank you to Anelia Loubser of www.flugelcreative.co.za who agreed to join the table with her camera in hand, and my husband Schalk who played sommelier for the evening. The amazing team from The Pretty Blog beautified my table (thank you so much Nicola and Carla!), and with the help of some of their best suppliers they created such a stunningly decorated space. Thank you so much to the following contributors who helped make this night such a beautiful success:
Thank you also to the wonderful guests that joined our table for the evening: Lee (HR manager), Lucie (French architect and artist), Joshin (CEO and integrated communications expert), Adelene (part time baker) and Gerda (film school teacher). It was an honour to have been your host!