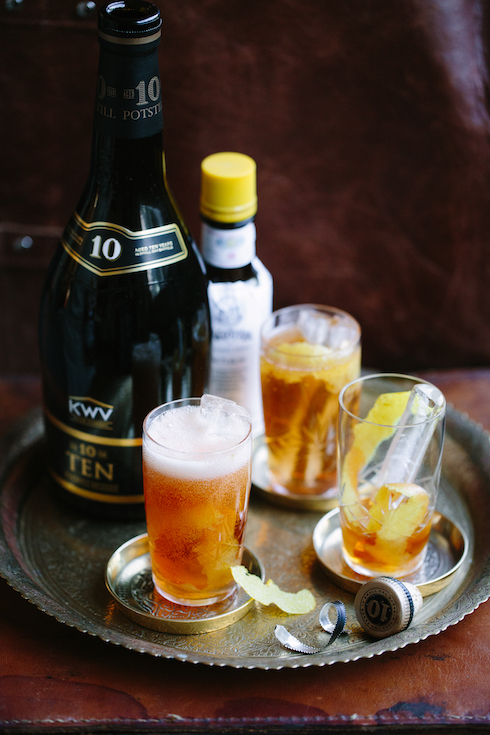 We live in sterling brandy country here in the Western Cape. I've been discovering the brilliance of great local brandies since my first brandy blending experience at Van Ryn's cellar outside Stellenbosch a few years ago. I now know that my favourite is mostly a 10-12 year old brandy (KWV and Van Ryns both make an incredible range, but there are many other local producers to explore), sipped slowly without ice – perhaps just a dash of water. But I've also discovered a few new ways to enjoy it and it certainly does not include Coke.
One of these is an age-old American classic cocktail called the Horse's Neck. Technically, it falls into the category of a cooler, served in a tall glass and adorned with an unusually long, curling strip of lemon rind. It consists of one part good quality brandy (or cognac), three parts ginger ale, a dash of bitters and lots of ice.
The flavours are refreshing, zippy and full, with a great tang from the lemon rind. Perfect for a classy welcoming drink at your special occasion, or just a winding down drink at sunset. Cheers!
Ingredients: (makes 1 cocktail)
a handful ice blocks (to fill your glass about half full)
50 ml brandy
150 ml ginger ale
a long, curly strip lemon rind
Method:
Add the ice to a tall glass, then pour in the brandy and follow with ginger ale. Add a dash of bitters and the lemon rind. Serve immediately, with or without a (reusable, but preferably a stylish metal variety) straw.