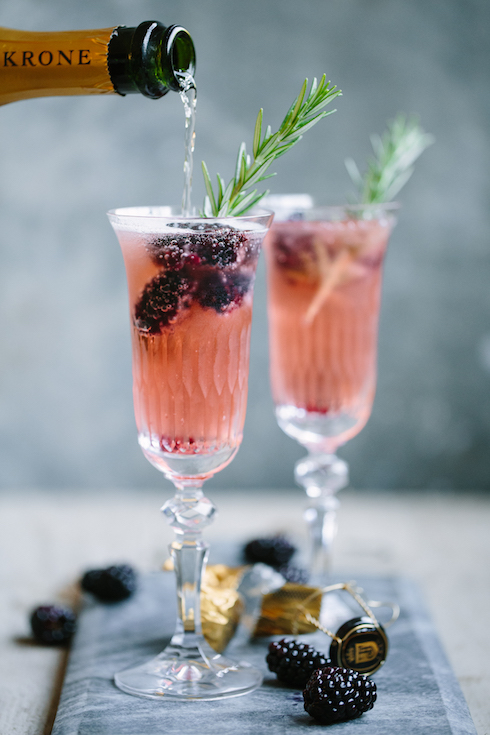 It's the last day of 2017 and I'm spending it with family and friends at our favourite place in the world, Keurboomstrand. It's been a good year, probably the best in the last 7 years since I've started this blog. I've made a few important decisions to minimize stress, to focus on my health and fitness, to spend more time with my family, to sleep more and to get rid of stuff that I didn't really need. I've also narrowed down my food service portfolio to mostly content creation (recipes, photos and videos), which means a more focused approach with room for constant self-improving, less working hours, a less chaotic life in general and also finding myself in love with what I do all over again. What a joy! Although there's a lot more changes to be made and implemented in my life and many fabulous new projects to be revealed in 2018, I think a toast is in order to celebrate 2017.
May your last day of 2017 end on an exceptionally high note, and may your 2018 reveal bright new opportunities! Let's toast to love, health, freedom and more great choices in 2018. Cheers!
Note: This cocktail is so simple, yet it looks absolutely stunning. Bruised blackberries are added to your MCC flute along with a sprig of rosemary that aids as a fragrant stirring stick. It's  a dramatic touch that will bring your party to life in an instant.
Ingredients:
MCC (or sparkling wine or prosecco)
some blackberries
a few sprigs of fresh rosemary
Method:
Pour the MCC into the champagne flutes, but don't fill it up right to the top yet (leave some space). Add a few blackberries to each glass and use a teaspoon to lightly crush them, releasing their purple juices. Add a sprig of rosemary to easy glass and serve immediately.