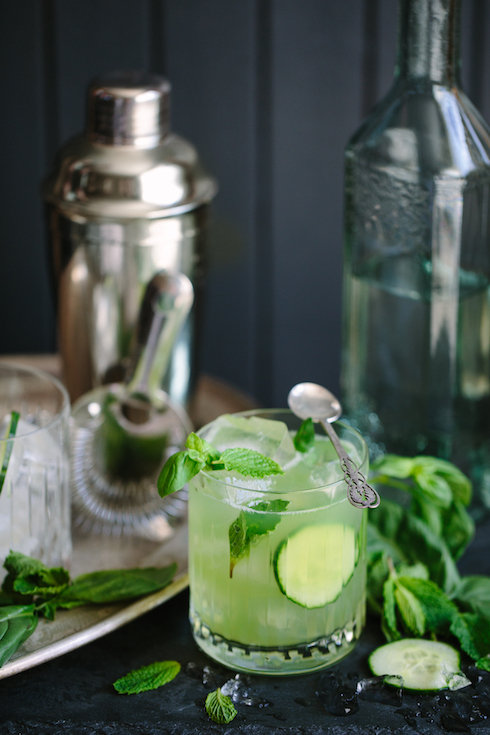 Spring is here and I feel it needs to be celebrated with a proper drink!
To me, gin tastes like holidays and mischief. It brings a smile to my lips, like the anticipation of flirting with an old flame (single ladies, you go get them). Instead of a glass of red wine, a gin & tonic is the perfect winding-down drink on warmer evenings.
There are few things that I love more than the addition of a thin cucumber slice to my gin & tonic. But for this recipe, I've gone slightly over the top with some greener than green cucumber juice (strained from grated fresh cucumber) and a few basil and mint leaves. It's almost like drinking an alcoholic non-dairy tzatziki, but way better.
See it as an unforgettable aperitif to a longer night of festivities, and follow it with your choice of chilled bubbly or ice cold sauvignon blanc.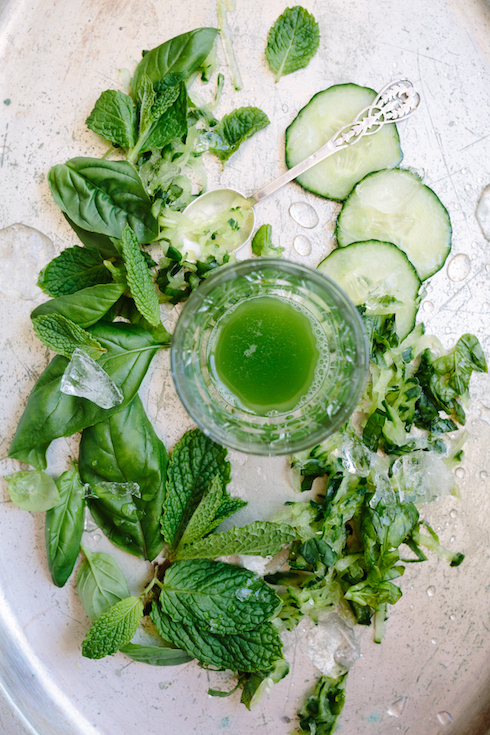 Ingredients: (makes 2, adjust as needed)
1/2 English cucumber
a few basil leaves
a few mint leaves
ice blocks
2-4 shots good quality gin
2 x 200 ml good quality sparkling tonic water
Method:
Place a clean kitchen towel (open) over a wide bowl. Roughly grate the cucumber over the towel, then roll up the towel and wring out the juice into the bowl. Discard the dried out gratings and keep the juice.
In 2 cocktail glasses, divide the juice. Add some basil and mint to each, then top with ice. Pour the gin (1-2 shots in each glass), then top up with tonic. Serve immediately.