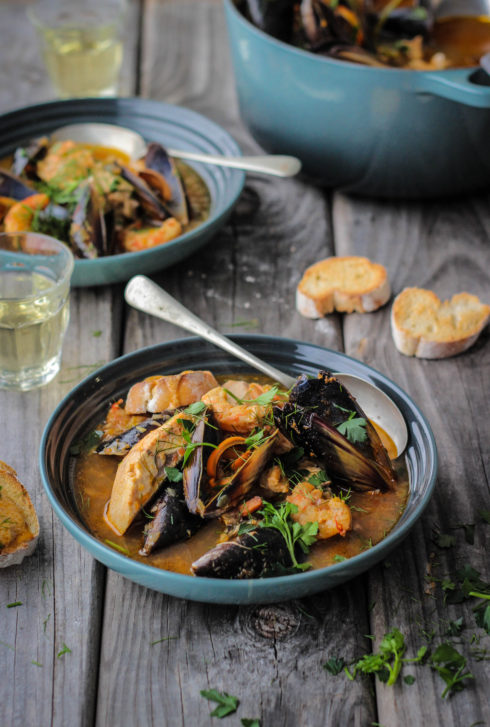 Our friends at Le Creuset South Africa  just launched a brand new colour: Ocean. It's a beautiful graded teal, perfect for flavoursome fish dishes from the deep.
To celebrate this stunning new colour, I've collaborated with the team from Le Creuset in creating a new seafood recipe for them (cooking in a 26cm Ocean-coloured casserole) along with a short cooking video. Bouillabaisse certainly is the king of French-style seafood stews, and it was such a pleasure to cook with all the various fresh ingredients in creating this classic, brothy, saffron-induced dish.
Although bouillabaisse has its roots in humble beginnings as a poor fisherman's dinner using whatever didn't sell at the market that day, this French classic takes a little time and effort to prepare: the flavours can only be as good as the love and patience that you put into making a great stock, and your choices of fresh seafood that is cooked to tender perfection. So plan ahead, visit your closest seafood specialist shop, make a proper stock and rouille, and you will be richly rewarded. What an excellent way of entertaining guests at your next dinner party!
Shop the Le Creuset Ocean range online.
Watch how to make Le Creuset's bouillabaisse: