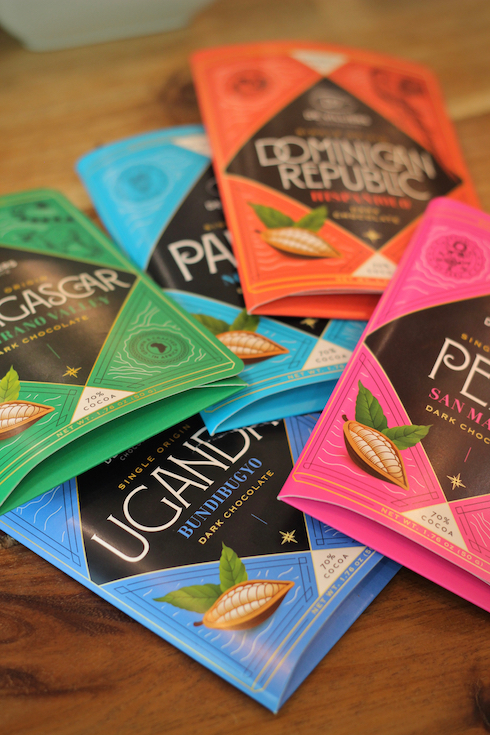 Last week I was invited to join a curated chocolate and wine tasting with a special focus on terroir at Spice Route, hosted by DV Chocolate's Pieter de Villiers.
Surrounded by some serious wine experts, it was such an enlightening experience to be exploring the unique terroirs of DV Chocolate's single origin organic 70% dark chocolate bars paired with Spice Route's 2014 and 1015 Grenache. Flavours of citrus emerged from Magadascar, earthy tones from Uganda, raspberry notes from Dominican Republic, rose buds and coconut from Peru, and incredible balance from Panama. After the tasting we were treated by a chocolate-inspired lunch prepared by chef Philip Pretorius of Barley & Biltong next door.
DV Chocolate is making waves as a proudly African bean-to-bar chocolatier. They keep expanding their range with exciting products, the latest being a dark chocolate truffle with a longer shelf life and a spicy chocolate bark made for sharing with bigger crowds around a festive table. Apart from their chocolate shop at Spice Route, their full range of chocolates are now also available from an exclusive booth in the Woolworths Waterstone store in Somerset West, and a limited range at most other Woolworths stores countrywide.
Here is my visit in pictures. Be sure to stop by DV Café at Spice Route for a cold chocolate shot or a freshly baked chocolate muffin, as well as their chocolate tasting room (Monday – Sunday, 09h00-17h00).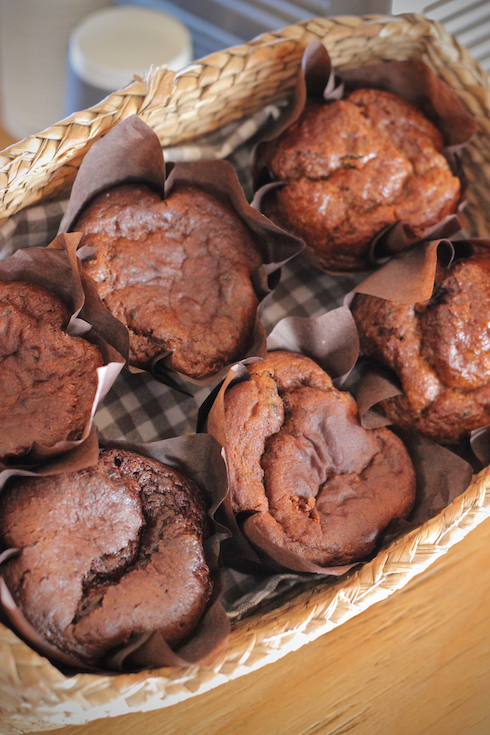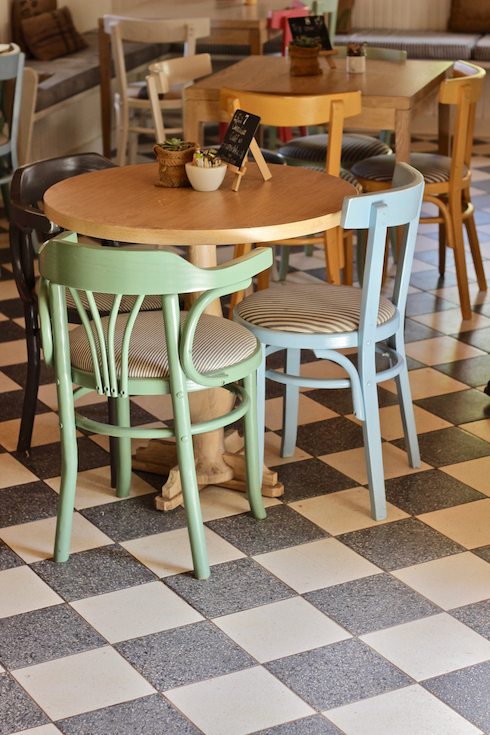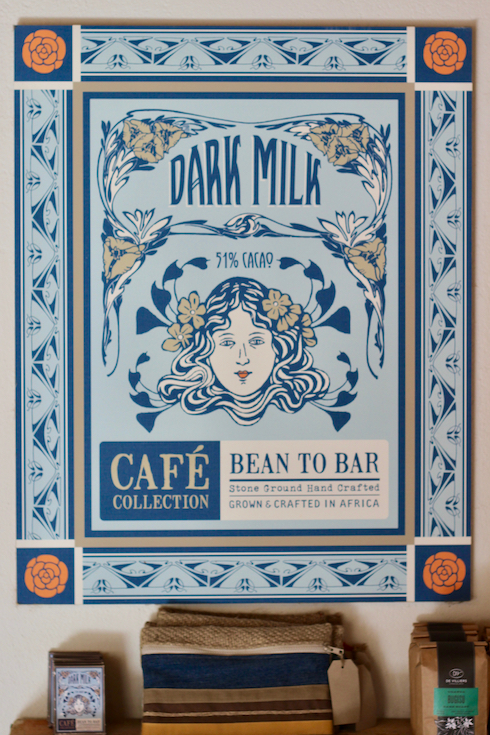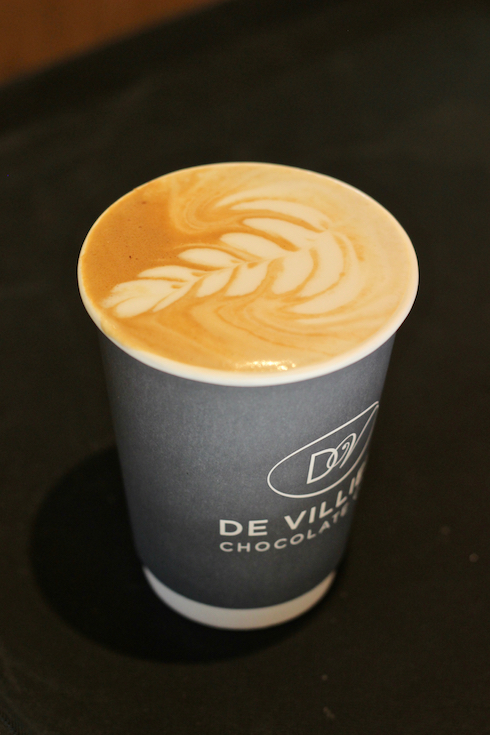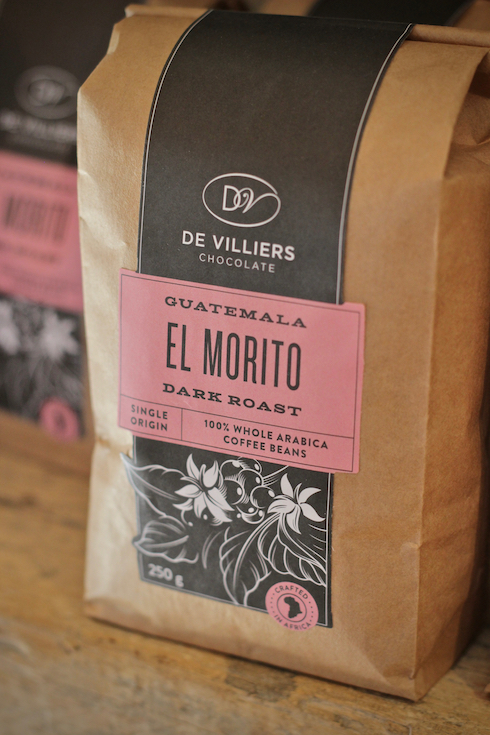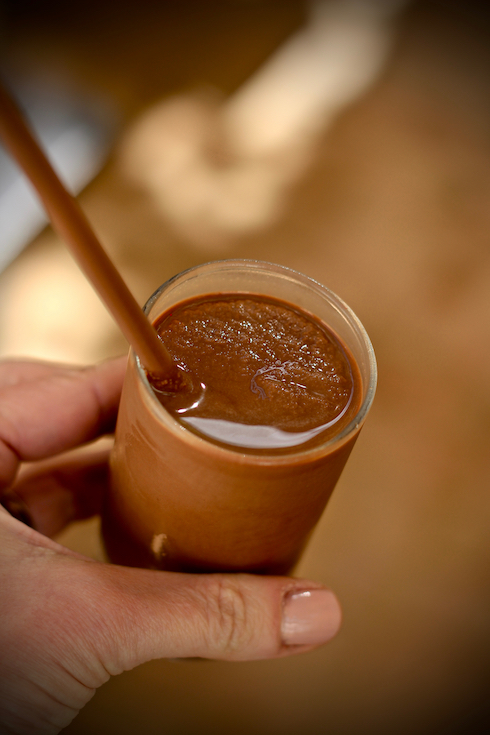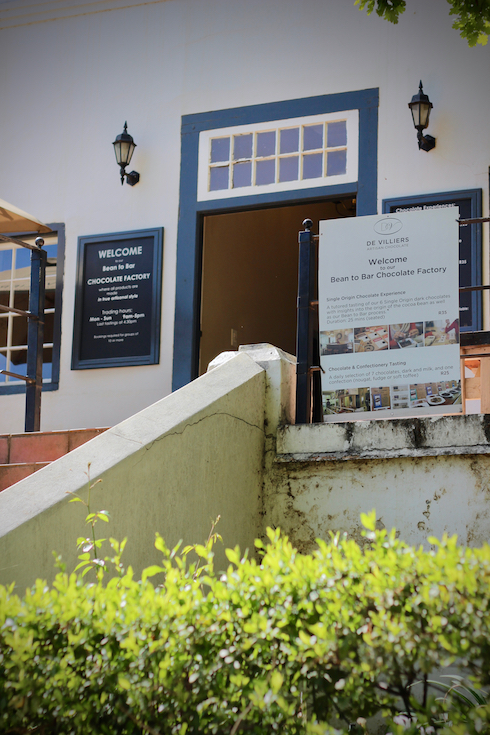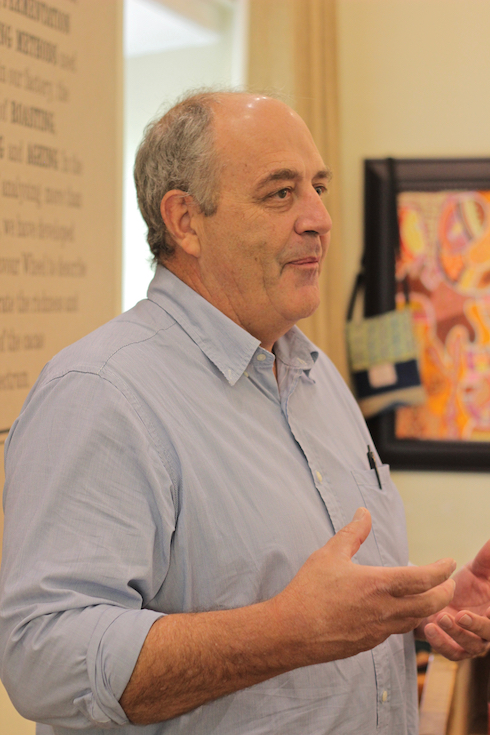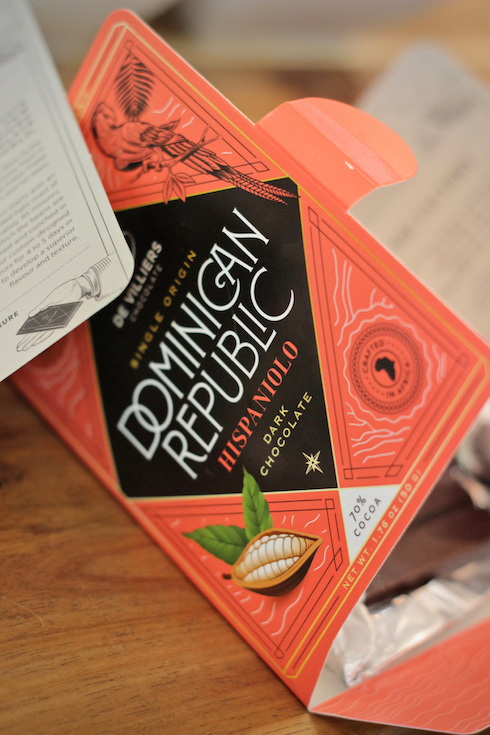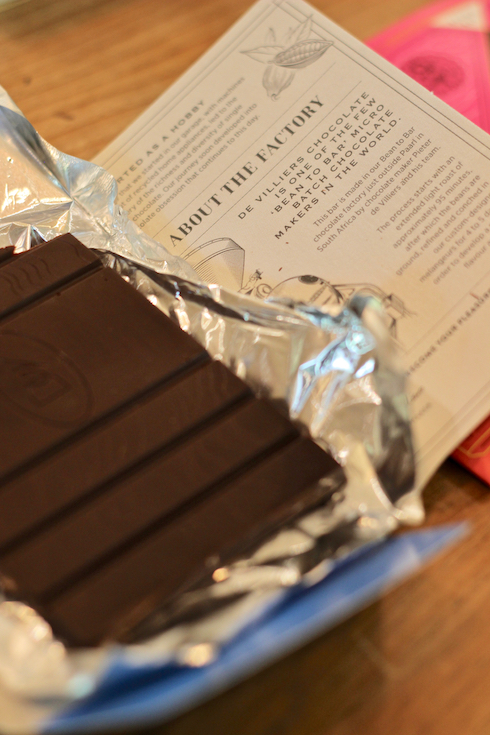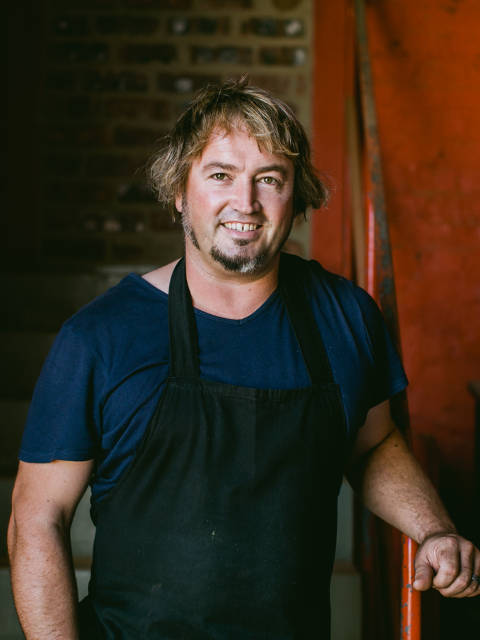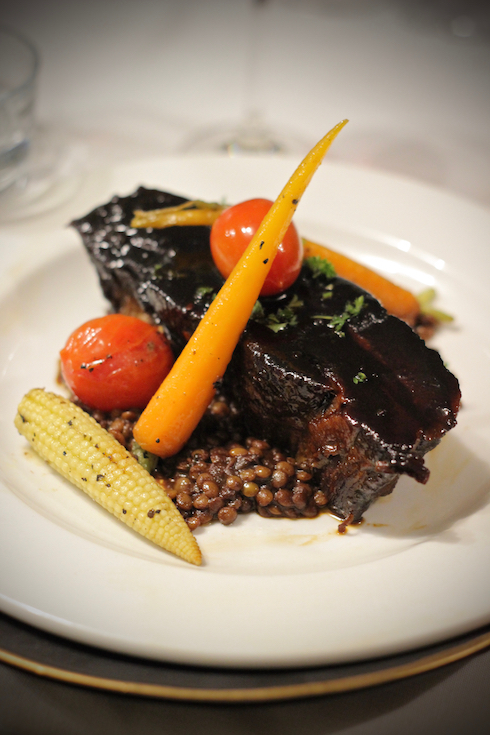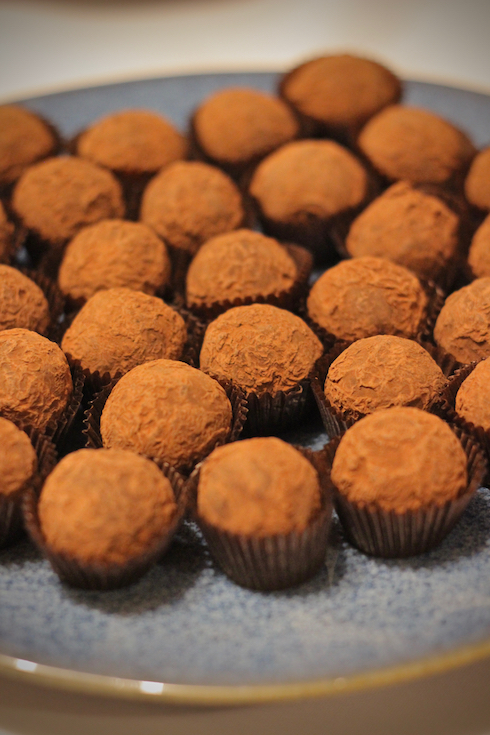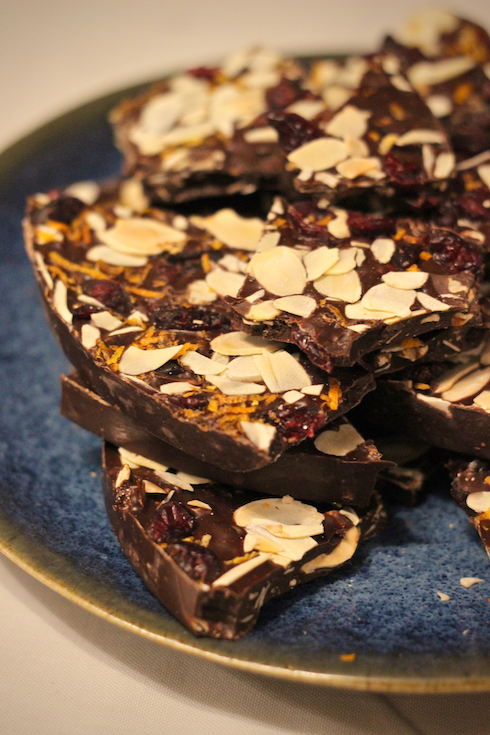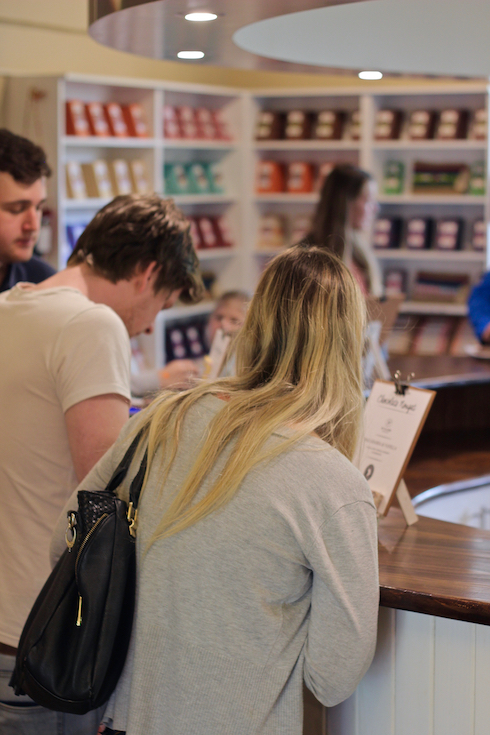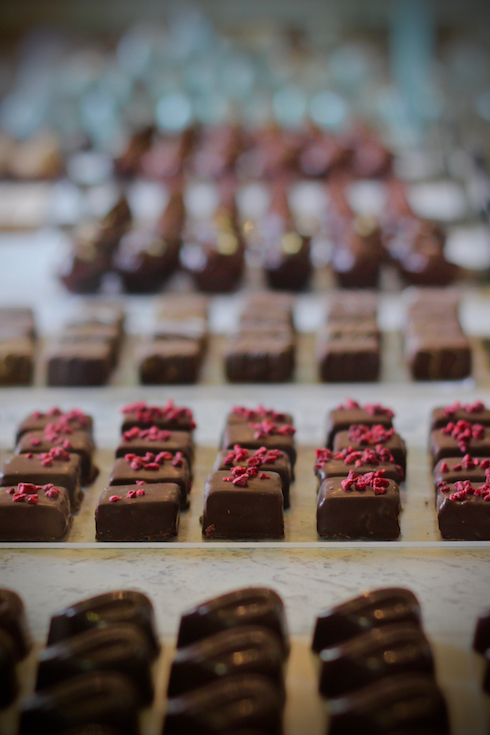 Save
Save