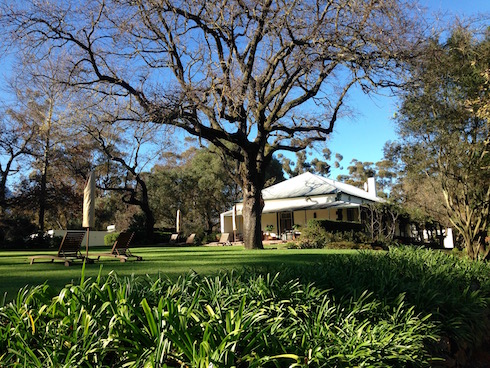 Earlier this August I was invited by Miles for Style to an all-inclusive stay at Bartholomeus Klip in Bo-Hermon between Wellington and Riebeek-Kasteel from Sunday afternoon until Tuesday lunch. The trip included breakfasts, afternoon teas, four course dinners, game drives, informative guided walks, sundowners in the wild, wine and olive tastings, rowing on the dam, cycling on the farm, lunch in Riebeek-Kasteel and much more.
I was over the moon to find out that I could bring my family along, as I'm always keen to explore places where young families could take their kids to experience beautiful surroundings and delicious food.
Miles for Style is an exclusive online shopping experience, providing premium aspirational brands from a select community of supply partners to the public and to members of the South African Airways Voyager programme. Members can now also redeem their SAA Voyager miles into #StyleMiles for a great shopping experience. One of the premium destinations that you can book online is Bartholomeus Klip, but check out their website for many other luxury destinations, travel options, spa experiences, wine & pamper products and much more.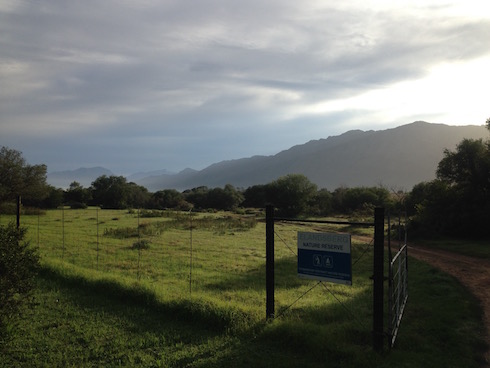 I've never been to the Bo-Hermon area before. This expansive rural area is serenely quiet with breathtaking mountain views, extensive Fynbos, natural streams and dams. Bartholomeus Klip is a sheep and wheat farm in Bo-Hermon, but also boasts the 4000 hectare Elandsberg Nature Reserve (recognized since 2008). According to the Bartholomeus Klip booklet, it's botanical value is incalculable since it preserves the largest remaining portions of two highly threatened renosterveld and fynbos plant communities, which have otherwise been almost entirely ploughed up for wheat farming. The reserve is particularly rich in plant species, with more than 820 recorded so far. Several of them occur nowhere else on earth. The endangered geometric tortoise and Cape mountain zebra can also be found on the reserve, along with the bontebok and many other antelopes. You'll also find other mammals such as leopard, lynx, bat-eared fox and baboon.
Three hiking/cycling trails are available to guests, with bicycles at your disposal if you're not bringing your own.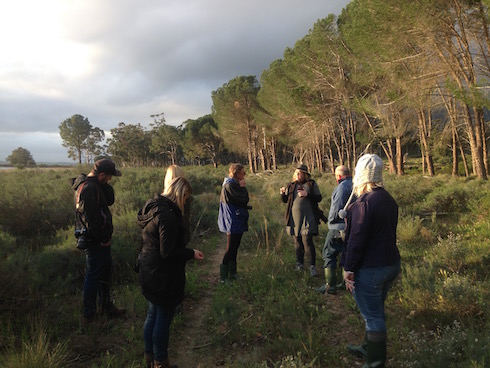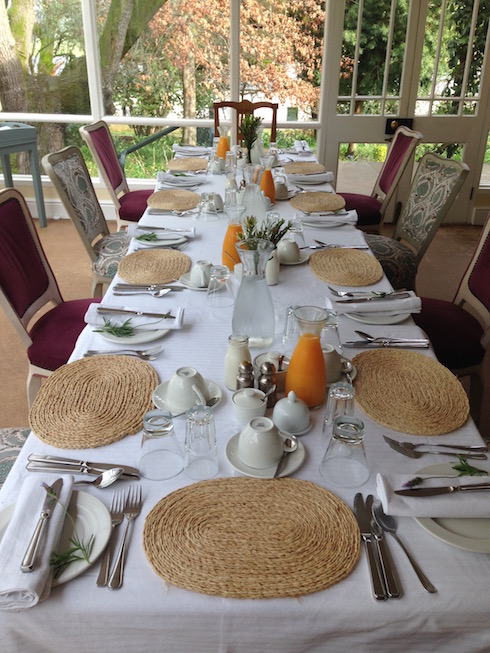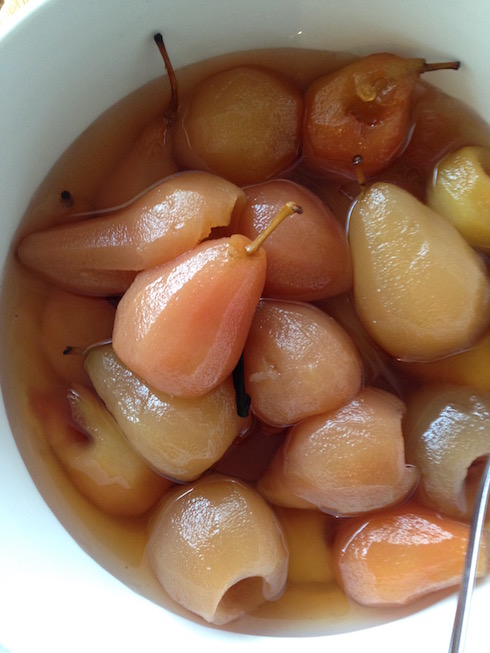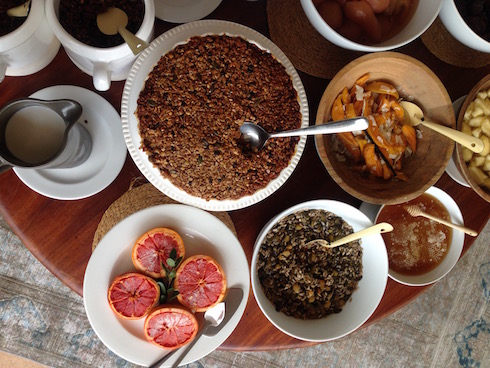 The interior of the Bartholomeus Klip Farmhouse has an eclectic old-world charm with grand fireplaces, plush colourful furniture and thick carpets. Our spacious suite was luxurious and comfortable, with underfloor heating in the bathroom, air conditioning, linen robes, extra thick white towels, silky Egyptian cotton linen and a coffee pod machine with complimentary treats. At night, freshly made hot water bottles were placed in our beds and the aircon turned on warm (the nights were quite cold outside) – such a comforting way to end the day. The professional staff looked after us in every possible way – so discreet, quick and friendly.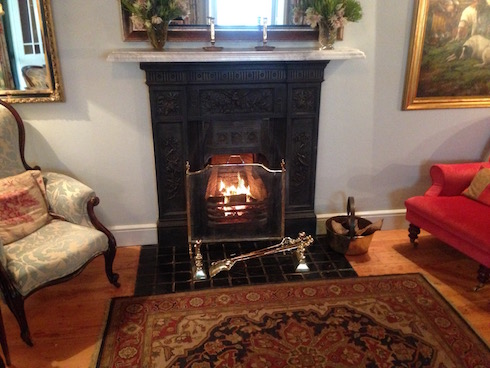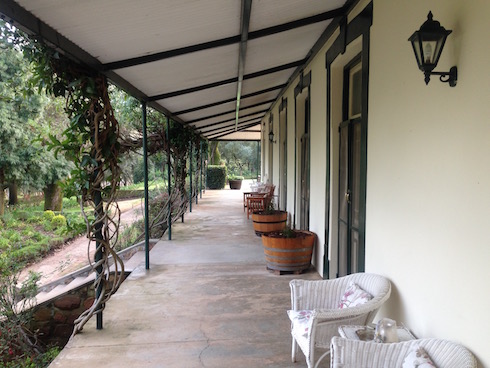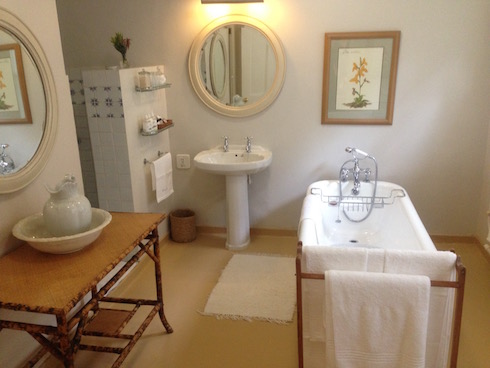 Afternoon teas at Bartholomeus Klip were a delight: freshly baked scones, mini chocolate cakes, date bars, savoury pies – a different selection of wonderful treats every day. At dinner time, a four-course set menu (that also made room for special dietary requirements) were beautifully plated and presented. The food was of the highest standard. I later learned that the chef and front of house positions were shared by identical twin sisters Louise and Lesley Gillett, authors of the beautiful cookbook "Life on a Cape Farm – Country Cooking at its Best".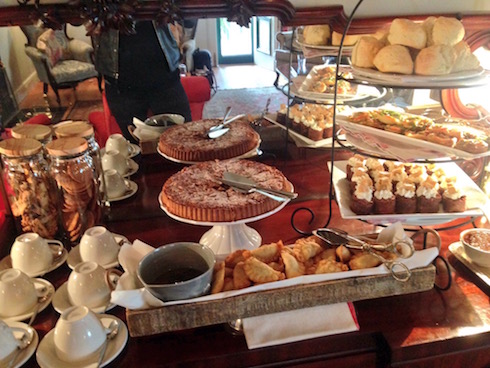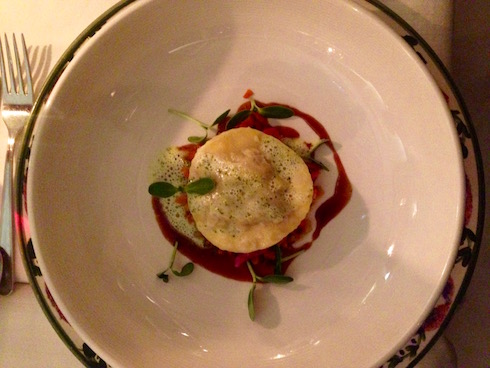 During summer months, the circular swimming pool (with wooden deck and deck chairs) is a cool haven. A large plush lawn and established trees surround the house. Just behind the house lies the recently built boathouse, perfect for private functions and parties. The views from the boathouse onto the lake by sunset were mesmerising and truly something not to be missed.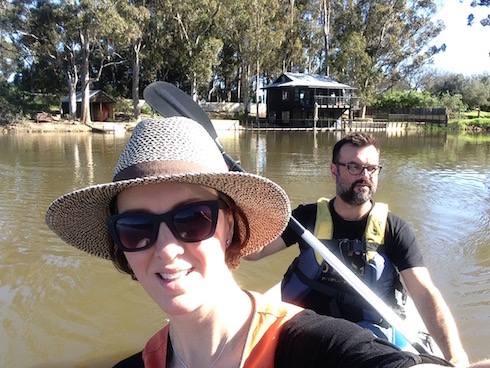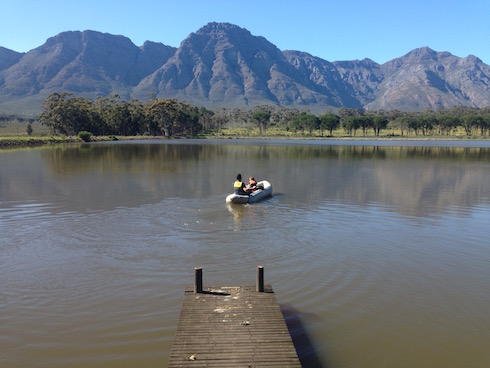 We also visited the historial Bosman Family Vineyards in Wellington for a tour of their cellar and a wine tasting of some of their premium wines. What a beautiful cellar! Our second tasting was presented by Kloovenburg at Bartholomeus Klip – exceptional wines and olives from Riebeek Kasteel.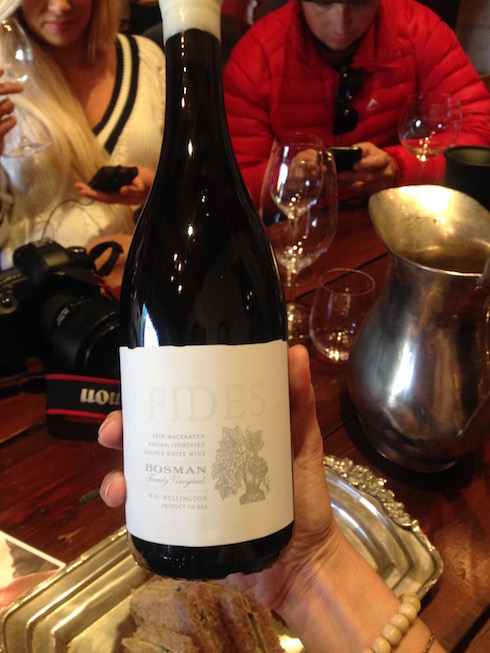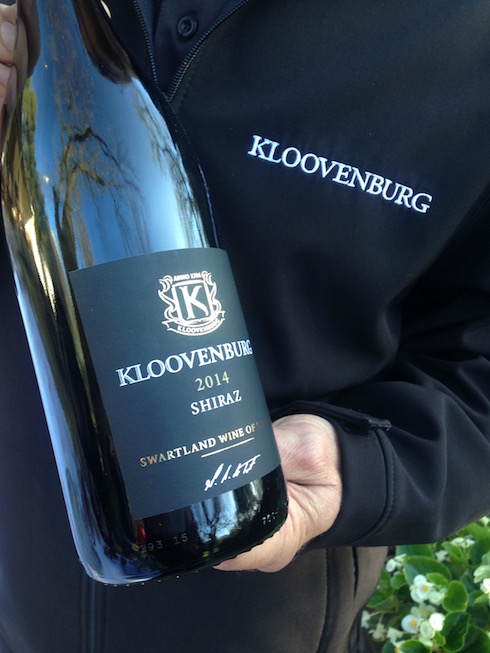 For sundowner drinks on our second night, we were taken by Landrover to a remote spot next to a watering hole in the middle of the reserve. Staff set up a seating area, a well stocked bar and snacks. I had one of the best gin & tonics of my life with a backdrop straight from heaven.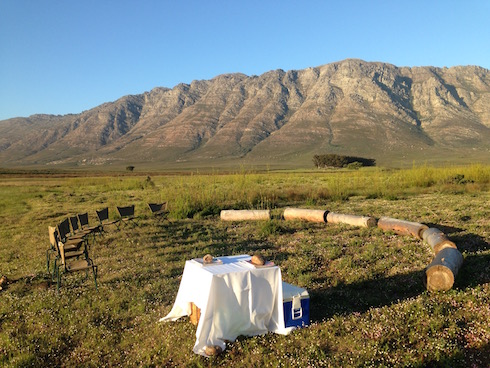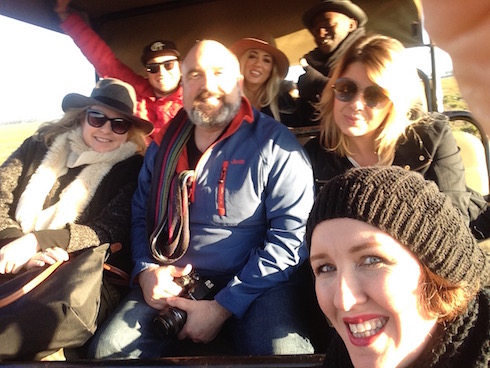 Bartholomeus Klip is a destination where you can unwind, refresh, relax, be pampered and get in touch with the magical serenity of farm life away from the city. With the drive from Cape Town being just over an hour, this is an accessible choice for a fuss-free weekend away.
Thank you to Miles for Style for the incredible gift hamper that was filled to the brim with many of the luxury products available on www.milesforstyle.com.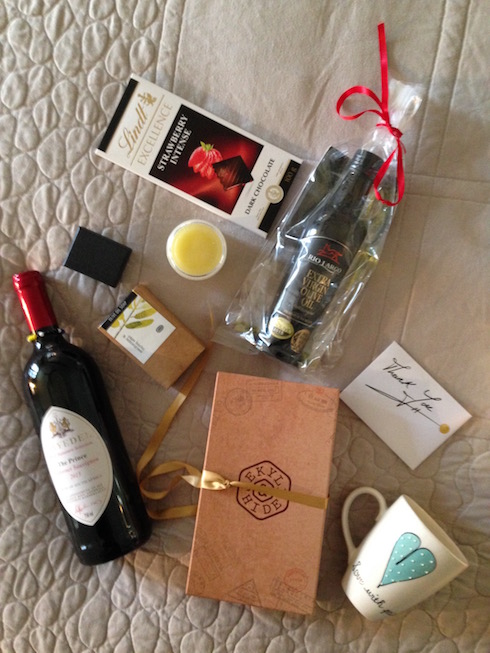 On our last day we were treated to lunch at Mama Cucina in Riebeek Kasteel. It was one of the highlights of the trip – absolutely scrumptious Italian fare.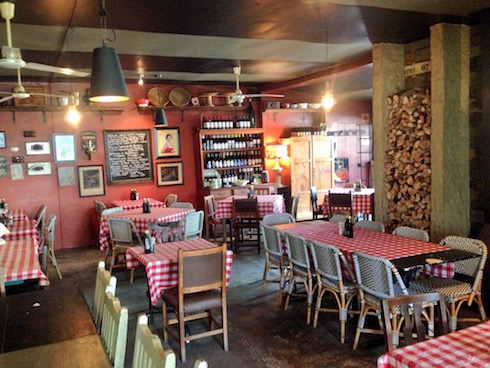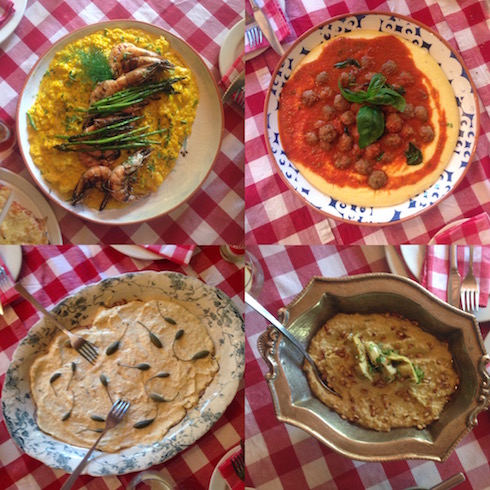 Thank you also to Bartholomeus Klip for yet another gift bag filled with Lesley & Louise's cookbook and many other delightful local treats.
Our visit to Bartholomeus Klip was unforgettable and I cannot wait to return – highly recommended to anyone seeking a scenic, tranquil, farm-style getaway where you will be treated like royalty. Get more information and book your trip on www.milesforstyle.com.