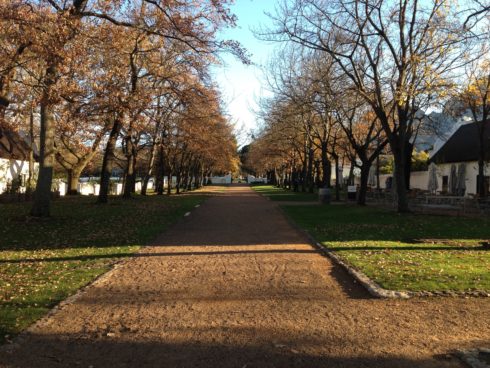 Stellenbosch is an amazing town to live in. We're spoilt for choice when it comes to restaurants, coffee shops, wineries, sights to see and views to enjoy. But escaping this bustling town is sometimes just what you need.
I was invited to Boschendal Farm for a midweek dinner and stay-over with my family. Boschendal is situated off Pniel Road in the Groot Drakenstein between Stellenbosch and Franschhoek. Over the past two years the new owners have revamped the farm, historical buildings and restaurant to establish a more contemporary and ethical destination that offers one of the best quality all-round experiences in the Cape Winelands.
Only a few kilometres across the Helshoogte Pass lies a working farm destination fit for royalty, but accessible to many. With a choice between many different cottage accommodation options adjacent to the main farm buildings or higher up in the mountain (closer to the bike trails), you'll certainly find something to suit your pocket and your needs. Starting from R700/p sharing, the cottages offer between 1 and 4 bedrooms.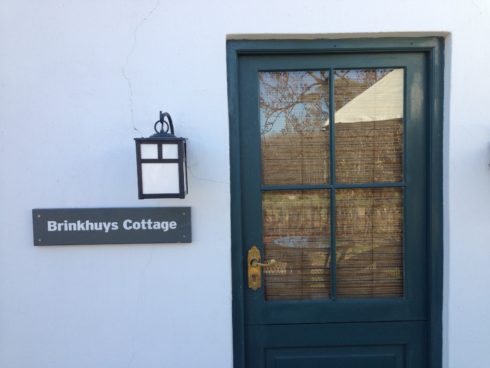 The three of us stayed in one of the Werf Cottages – one bedroom with a double bed (and a day bed), fire place, self-catering kitchen, dining area, stoep with shaded seating and breathtaking views of the surrounding mountains. The beautiful Le Creuset cookware was a nice touch for an avid cook like me.
Upon arrival on a Thursday afternoon we couldn't help but explore the breathtaking gardens – a paradise for children and adults alike. After a drive amongst the massive farm's fruit orchards, we checked out the accommodation options further away from the main buildings (perfect for mountain biking enthusiasts), then headed back where we settled into our cottage with a cozy little fire and a complimentary bottle of wine. After dark we took our seats at the Werf Restaurant next to a roaring fireplace where we were treated to Boschendal's famous "farm-to-table" shared eating experience and some of Boschendal's best wines. Although executive chef Christiaan Campbell was on a well deserved holiday, his professional team operated seamlessly. All ingredients are ethically sourced and produced (mostly directly from/on the farm). It was one of the best meals that we've shared as a family and the friendly staff left a lasting impression on all of us.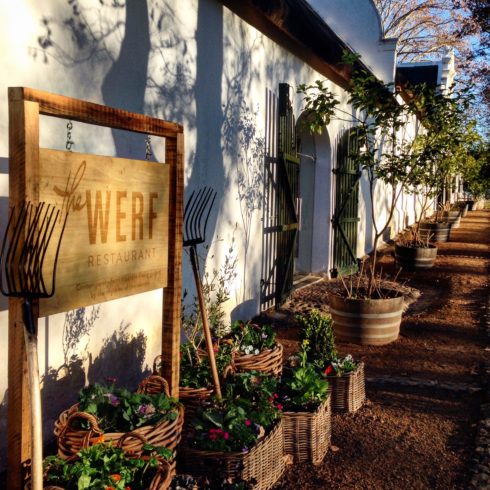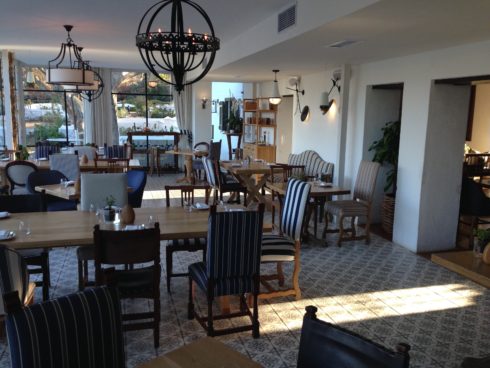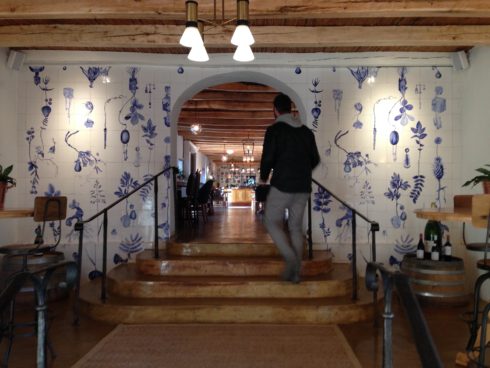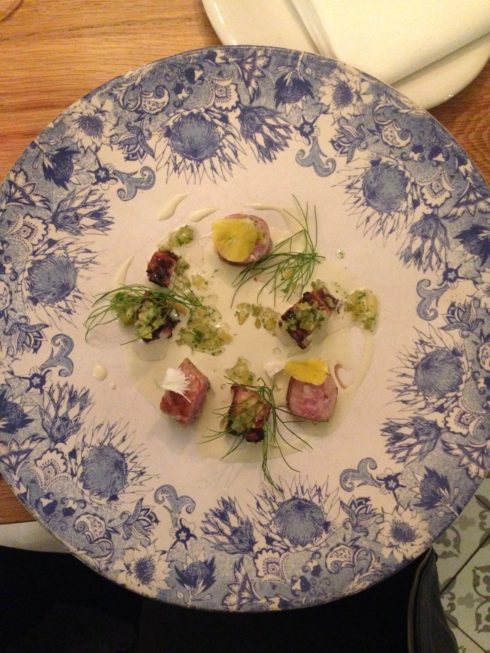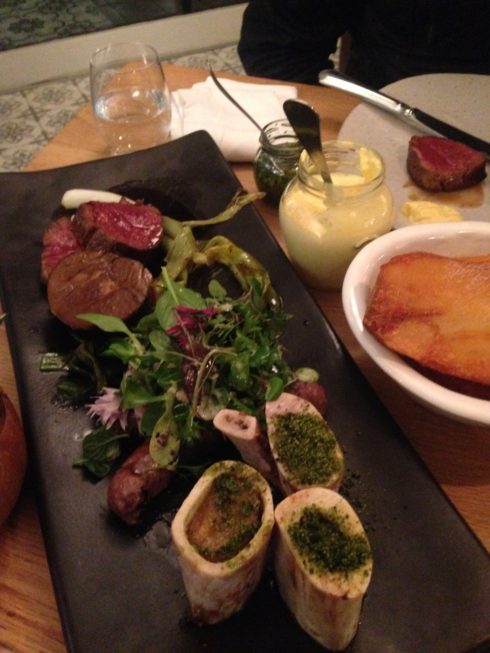 After dinner we walked back to our cottage (with a provided flashlight) and snuggled into our luxury beds – pre-heated with electric blankets.
For breakfast we opted for the packed basket which came brimmed with charcuterie, cheeses, fresh orange juice, bread, butter and preserves, muesli, yoghurt and more. Ground coffee and a large plunger sorted us with a proper caffeine fix for the day. Breakfast can also be enjoyed at the deli – just book when checking in at reception.
This one night stay-over on the other side of the mountain felt like a much longer break-away adventure in one of the most beautiful places in the Cape. There is so much to do and see and experience at Boschendal, and all of it is great: the best droëwors I've ever tasted at the butchery shop, horse rides for kids, fly fishing, hiking trails, wine tasting, farm shop with fresh veggies and meat from the farm – the list is endless. It is truly accessible to locals (not only international guests) and is highly recommended for people and/or families who are keen to explore the majestic Groot Drakenstein outdoors. Boschendal's honest approach of "local, seasonal, ethical" is a shining light in a very competitive market.
Thank you to the Boschendal team and to Atmosphere PR for making our stay possible.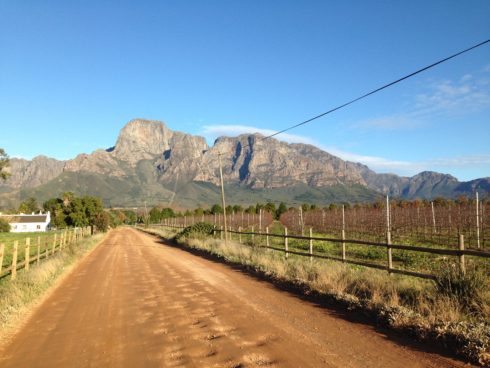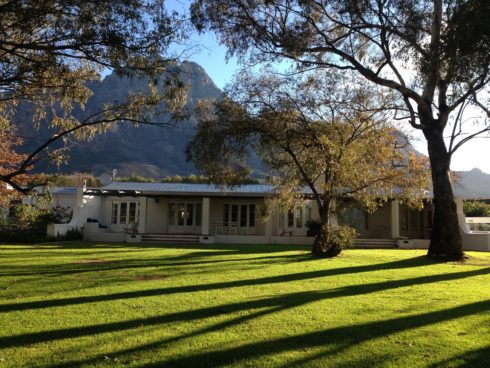 ---
Book your mid-winter farm retreat now on 021-870 4290 or [email protected] and profit from the winter-warmer special at one of the Boschendal Orchard Cottages, valid 1 May to 30 September 2016: 2 bedroom, 1 bathroom at R1500 per night B&B for 2 adults and 2 children under the age of 16 or 2 bedrooms, 2 bathrooms at R1900 per night B&B for 2 adults and 2 children under the age of 16. Please use the reference Bosch002 when booking.
---
The Werf Restaurant: +27 (0) 21 870 4206 / [email protected]
Winter opening hours:
Lunch: Wednesday to Sunday 12:00 to 14:30  (Seated by 14:00)
Dinner: Thursday, Friday & Saturday 18:00 to 21:00 (Seated by 20:30)
Booking is essential. Download the Winter 2016 menu here.