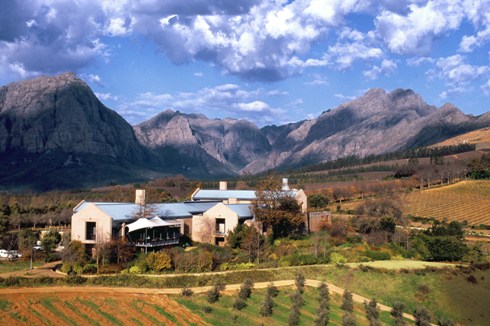 I was invited to experience a preview of the brand new summer menu at Tokara Restaurant outside Stellenbosch on the 4th of October 2013. The menu will officially be launched in the beginning of November this year, but I was one of a lucky few that had the opportunity to chat to chef Richard Carstens about some of the new menu options and to experience 7 of these dishes first hand.
"Being situated on a working wine farm, I draw inspiration from the seasons, the alchemy of wine-making and how different flavours and intensities of taste and texture are overlayed. I create complexity from simplicity," says Chef Richard – a man deeply influenced by Japanese cuisine. After being named Chef of the Year by the Eat Out Awards in 2005, he continued to wow guests at various restaurants in KZN, Gauteng, Franschhoek and Cape Town (also acting as consultant chef at a few establishments).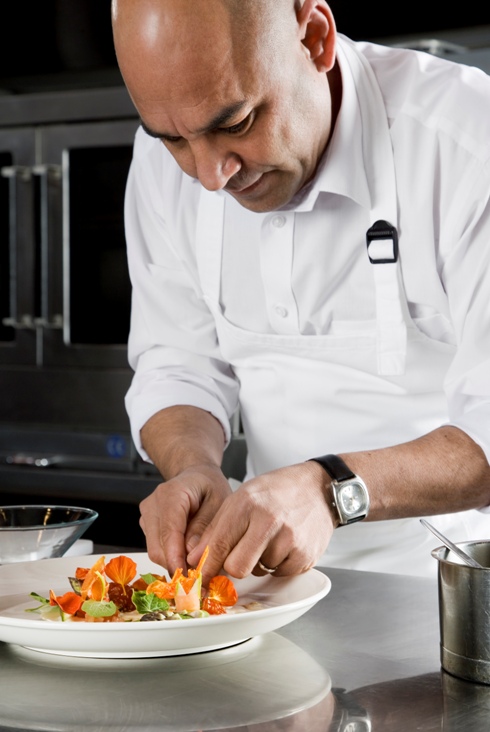 Chef Richard's precision with plating and his understanding of flavours – some very subtle, others bursting with umami – turns his food into a true culinary adventure for his diners. The Franco-Japanese interpretation of prawn, calamari, mussel and line fish was one of my lunch highlights, and will probably be part of a special degustation menu at Tokara this upcoming season. I cannot wait to return to Tokara this summer for a taste of the rest of the menu!
This is Tokara Restaurant's new summer menu:
Starters 
Broccoli, parmesan fondue, yoghurt, marinated artichokes, pine nuts with a saffron mustard dressing
Asparagus, pea mousse, daikon, goat's cheese, pumpkin seeds and oil with yuzu & buttermilk dressing
Beef tartare and cured beef, sushi rice, lemon, kimchee and black garlic with spiced lemon emulsion
Crisp line fish, turmeric rice, pineapple and coconut with a Cape Malay yoghurt sauce & apricot
Rice roasted rainbow trout, buck wheat noodles, cucumber, toasted nori and sesame with a roasted lemon cream
Mains
Pan-fried springbok, carrot ginger puree, croquettes, salted apricots, yoghurt sorbet with Japanese curry sauce
Line fish of the day
Duck, szechuan cucumber, sushi rice, pak choi with a lithci & Cantonese gastrique
Beef fillet, confir potato, asparagus, lemon glazed mushrooms with a green pepper corn sauce
Desserts
Lemonparfait, ice cream and sponge with meringue
Chocolate pave, ginger ice cream, hazelnut daquise and amaretto
Sumacice cream, candied carrot, confit orange and yoghurt
Fig leaf panna cotta with coriander ice cream and strawberries 
Selection of artisanal cheeses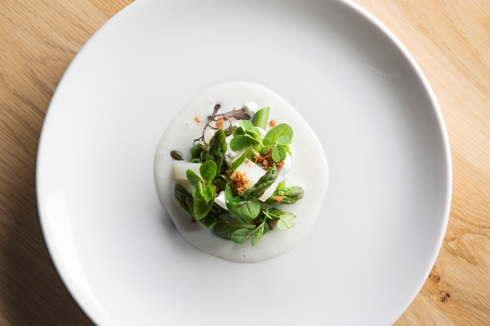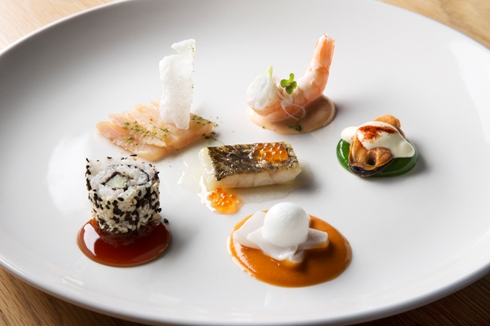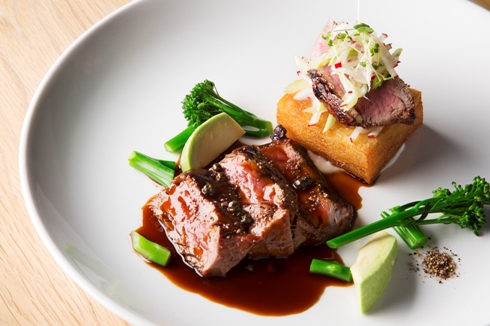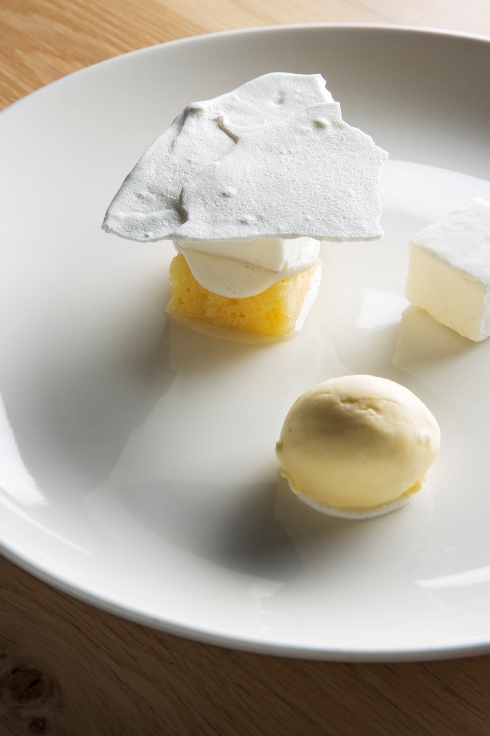 Prices for starters average R85, mains vary between R100 and R155, and desserts average R65.
All pictures courtesy of Tokara Restaurant & Manley Communications.

Tokara Restaurant is situated at the top of the Helshoogte Pass, R310, Stellenbosch. For reservations call 021-885 2550; e-mail [email protected] or visit www.tokararestaurant.co.za.
Tokara Restaurant is open for lunch Tuesdays to Sundays and for dinner Tuesdays to Saturdays. Kindly note that Tokara restaurant is a non- smoking venue.
For further press assistance contact Manley Communications on 0861 MANLEY (626 539), email [email protected] or visit www.manleycommunications.co.za