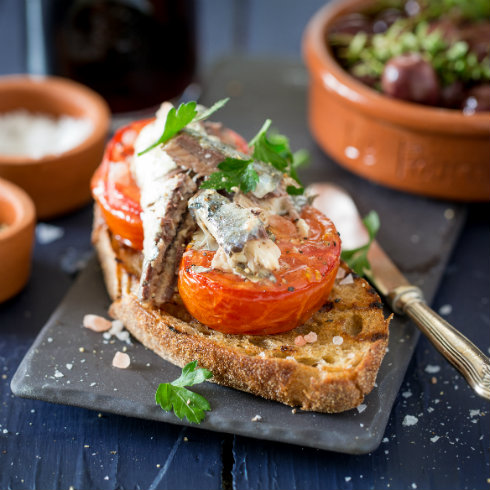 My father is a very unique guy. At 63 he is one of the fittest and most active people I know – even after his 5-part heart bypass 18 years ago, and a serious back operation in 2012.
We sometimes jokingly refer to my dad as "oom Sunley", because that's what the neighbourhood kids used to call him. Everyone knew oom Sunley, because he had (still has) a larger-than-life personality. The older boys of the neighbourhood regularly had their run-ins with my dad when he silenced their rock band practice sessions on Sunday afternoons (in the middle of his precious nap time).
In his younger days, my father was a world champion canoeist and one of the top SA athletes of his era. Later in his life, he competed in the Argus cycle tour, ran the Comrades marathon, and did the Boland 90 hiking challenge – to name a few. He loves extreme physical challenges, and has the tough mind and stamina to match.
After retiring 8 years ago, my parents now live in Keurboomstrand. My father is a keen fisherman and that's how he loves to spend his time. When I say fishing, I don't mean parking off on a camping chair with a brandy in hand. He walks up to 8 kilo's over rugged terrain with all of his heavy gear, stopping halfway to dive out a few kilograms of led sinkers, then catches up to 6 mussel-crackers at a time which he (obviously) carries back home over his shoulders. That doesn't happen everyday, but it happens more often than anyone would like to believe. If you know oom Sunley, you've probably seen him do stuff like this.
The one trait of my father that I cherish most, is his lust for life. He is just filled with passion, excitement and positive energy. It is a quality that very few people possess, and something that I truly aspire to. The other quality that he has, is the intense belief that he installs in others, and specifically installed in me as a child – a belief that I am good enough to do anything, achieve anything, or be anything  that I put my mind to. It has made a tremendous impact on who I am today.
My father loves food, and that's something that the two of us love to share. He is very interested in my cooking, and cheers me on when I cook for them at their house over the holidays. Like me, he loves cream, butter, sugar and all things decadent. But when he's on a fishing trip, he prefers the simpler things in life: canned fish, sweetcorn, corned beef and chocolate.
This Father's day, I wish I could have dished up this recipe for brunch at my parent's place. It's a spin on that "end-of-the-month sardines on toast", using the best bread, the best tomatoes and the best sardines you can find. Unpretentious food like this is very much a representation of my father: an honest man of quality and integrity – not perfect, not too refined, but a great man. And a damn good father.
Special thanks: To Schalk, my  husband, who brought me a stash of these amazing canned fish goods from his recent trip to Portugal. He sure knows how to make his ingredient-obsessed wife happy.
Ingredients for roasted tomatoes: (makes enough for at least 6 slices of toast)
1kg ripe tomatoes
45 ml olive oil
salt & pepper
15ml light brown sugar
Ingredients for sardines & tomatoes on toast:
a few slices of good quality ciabatta or sour dough bread
olive oil for brushing
roasted tomatoes (see above)
good quality canned sardines (1 can will probably serve 2 people, so adjust quantities accordingly)
a handful of roughly chopped parsley
Method:
For the roasted tomatoes: Pre-heat oven to 160 C. Grease a baking tray with oil, then half the tomatoes and place cut-side up on the tray. Drizzle with olive oil, then season with salt and pepper. Sprinkle with sugar, then roast for 1 hour at 160 C.
For the toast: brush one side of each slice of bread with oil, then toast in a griddle pan or toasted until golden brown. Remove and serve at once.
To assemble: Place enough tomatoes on each slice of toast to cover the surface, then top with sardines and scatter with parsley. Season with extra salt flakes and pepper if desired, as well as an extra drizzle of good quality extra virgin olive oil.
Credits:
This post was written especially by Ilse van der Merwe for The Pretty Blog.
Recipe, text and food preparation: Ilse van der Merwe from thefoodfox.com
Photography: Tasha Seccombe
Styling: Nicola Pretorius