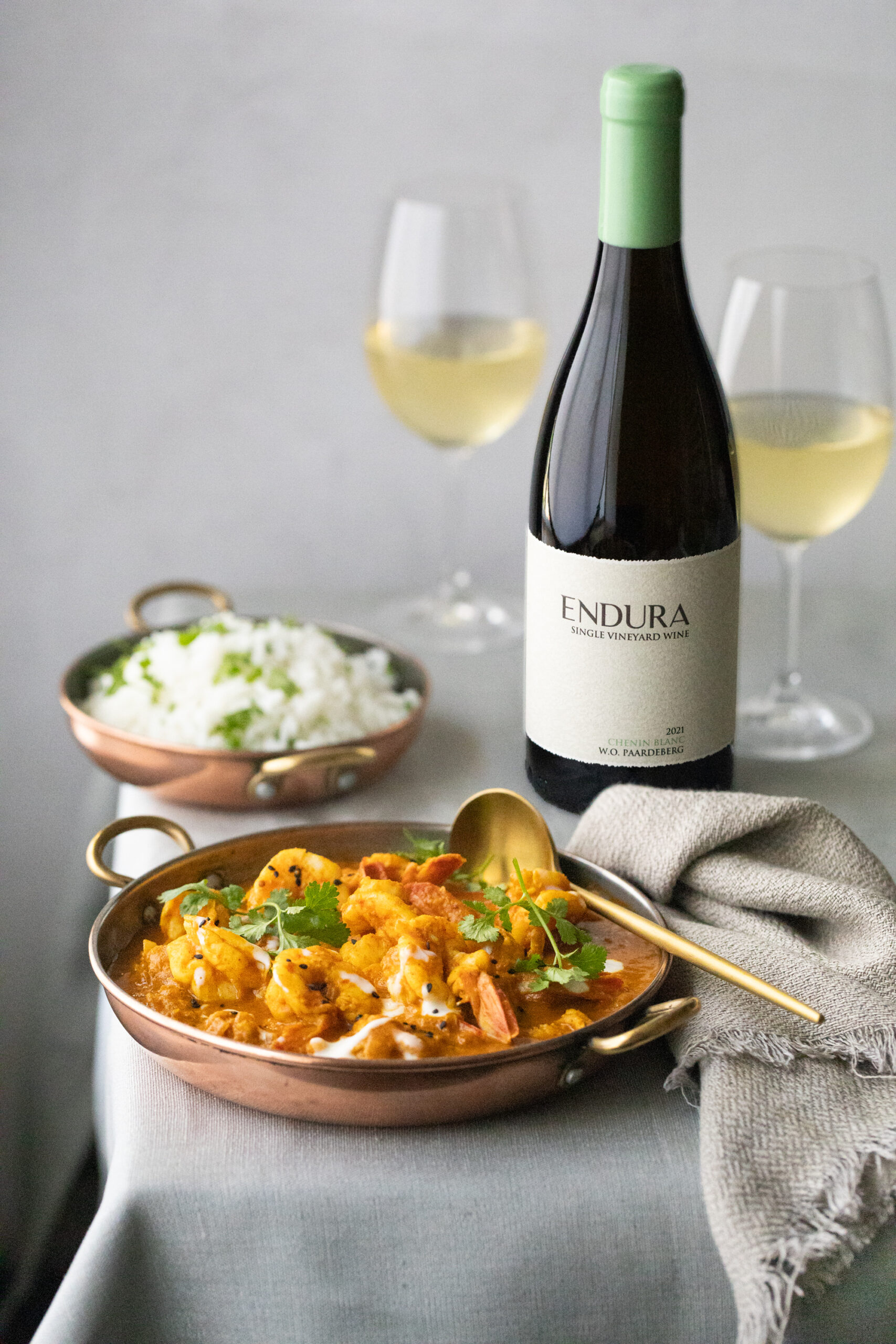 This Cape Malay-style prawn curry is mild and beautifully fragrant. Ground fennel and cardamom create extra aromatic depth. Enjoy it with a glass of Perdeberg's Endura Chenin Blanc 2021 – an elegant single vineyard wine that shines when paired with spicy food. You can easily substitute the prawns with boneless chicken meat, like thighs. Easy to cook in less than 30 minutes. Note: If you love extra heat, use hot curry powder instead of mild.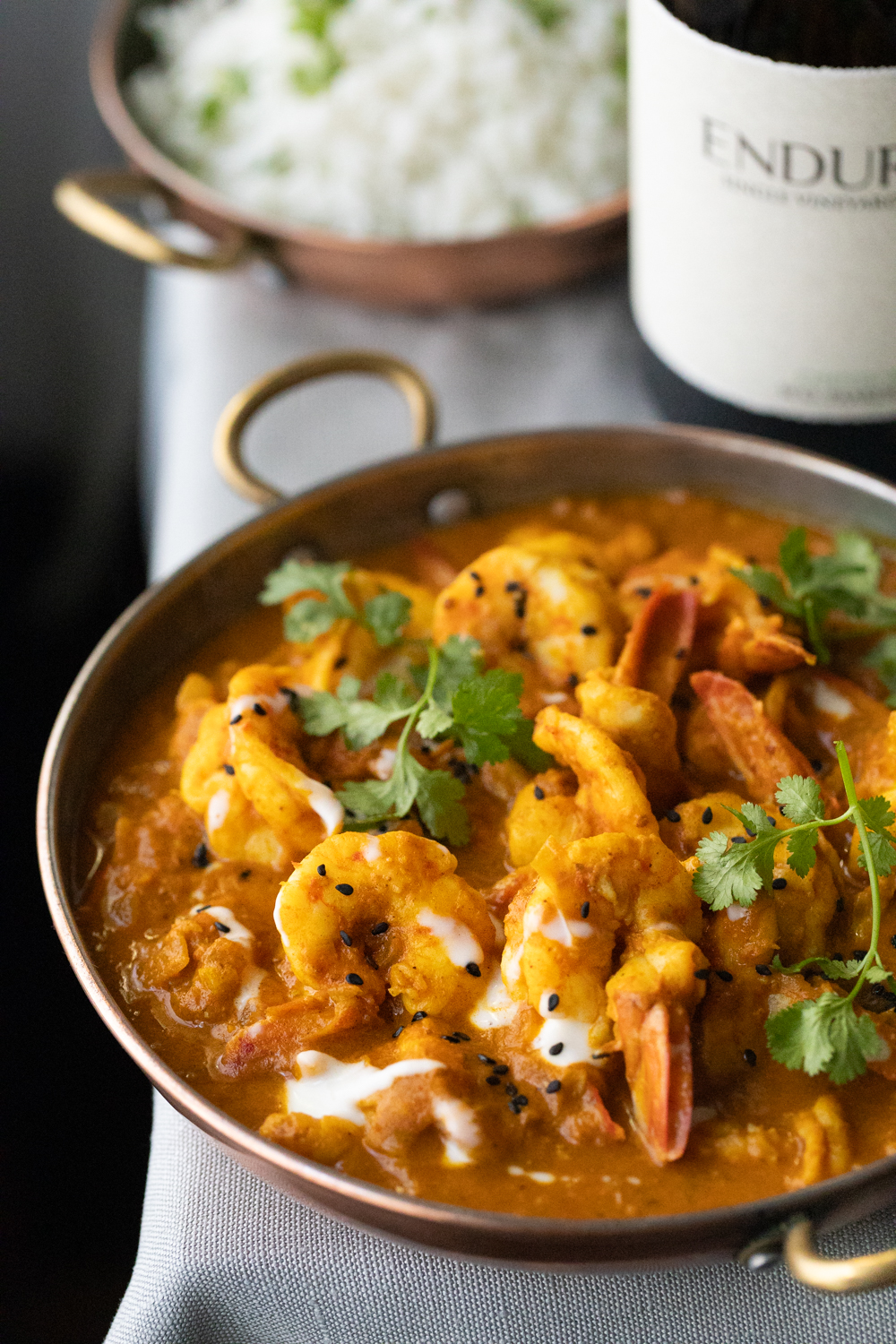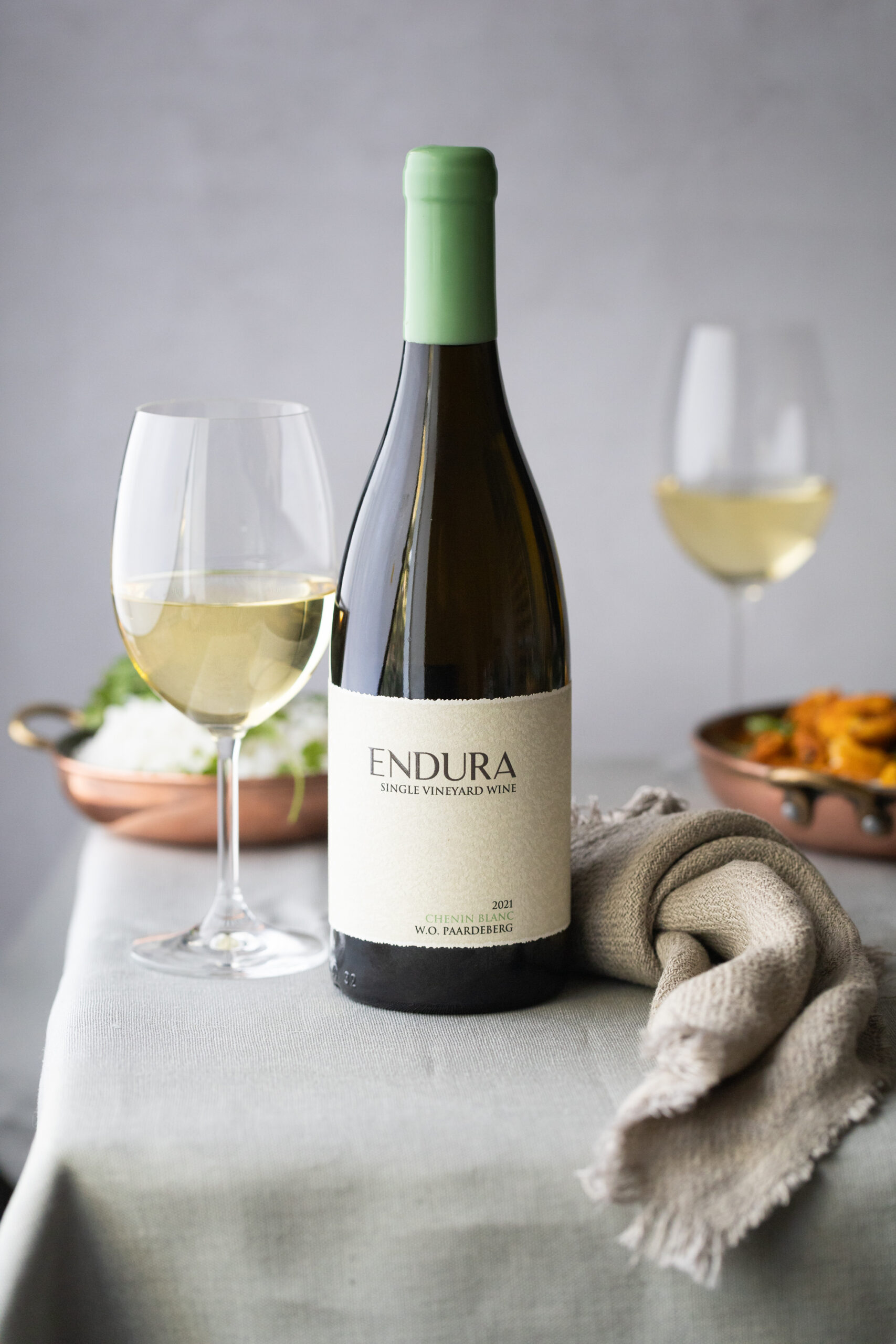 Ingredients: (serves 4)
30 ml (2 Tbsp) vegetable oil
1 onion, finely chopped
30 ml (2 Tbsp) finely grated/chopped fresh ginger
2 cloves garlic, finely grated/chopped
30 ml (2 Tbsp) mild curry powder
seeds from 6 cardamom pods, pounded with a pestle and mortar, husks removed
15 ml (1 Tbsp) ground fennel (barishap)
10 ml (2 tsp) ground coriander
5 ml (1 tsp) ground turmeric
1 x 400 g can chopped/whole tomatoes, pureed to a pulp
1 x 400 ml can coconut cream
salt and freshly ground black pepper, to taste
800 g prawn tails, cleaned/deveined
cooked long-grain white rice, for serving
a handful fresh coriander, roughly chopped
Method:
Heat the oil in a pot over medium heat and fry the onions until soft and translucent (not brown). Add the ginger and garlic and fry for 1 minute. Add the curry powder, cardamom, fennel, coriander and turmeric, then fry for another minute. The bottom of the pot will become dry at this point. Add the pureed canned tomatoes and stir well. Pour in the coconut cream, stir and bring to a simmer, turning down the heat. Simmer for about 5 minutes, seasoning with salt and pepper according to your taste. Add the prawn tails, stirring gently to cover them in sauce. Cover the pot with a lid and simmer for 10-15 minutes over low heat. Remove from the heat and serve in bowls with freshly cooked rice, topped with roughly chopped coriander leaves.
Notes: 1) Use a food processor or stick blender to blend the canned tomatoes to a pulp before use. 2) 800g frozen prawn tail meat will yield approximately 600 g meat when thawed – that's perfect. 3) You can certainly also use whole cleaned prawns in this recipe, if you don't mind getting your fingers covered in sauce while eating.
(This recipe was created in proud collaboration with Perdeberg Wines.)