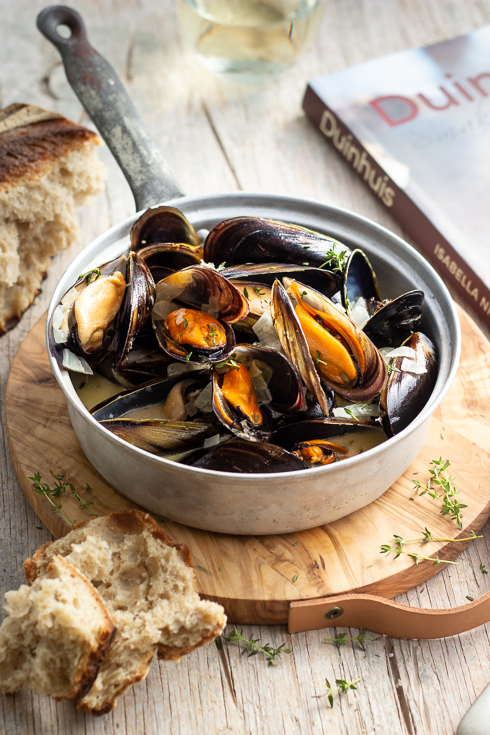 Over the past year, I've been in the privileged position to become acquainted with one of the doyennes of the Western Cape food scene, Isabella Niehaus. After being a magazine fashion editor for many years, Isabella gave up the glitz and buzz of the city for a quieter life on her Langebaan dune, and turned it into a space where she could discover, remember and share. Being a self-taught cook with an exceptional flavour memory, Isabella cooks generously from the heart and from remembering her travels around the world, these days entertaining groups of guests at her long table events.
A few weeks ago, I received a copy of Isabella Niehaus's book Duinhuis – Smake, Geure (available here). I've never been able to attend one of her long table events due to clashing schedules, but I plan to visit her soon! Having heard of Isabella's moreish mussels, the "Duinhuis" way, I was happy to discover the recipe in her book. As expected, it is as simple as the West Coast itself, and I can only imagine the magic of these mussels being slurped up with the sound and smell of the beautifully stripped West Coast ocean as a backdrop.
Here is Isabella's recipe. Be sure to get your copy of Duinhuis – available in most book stored and online at around R400.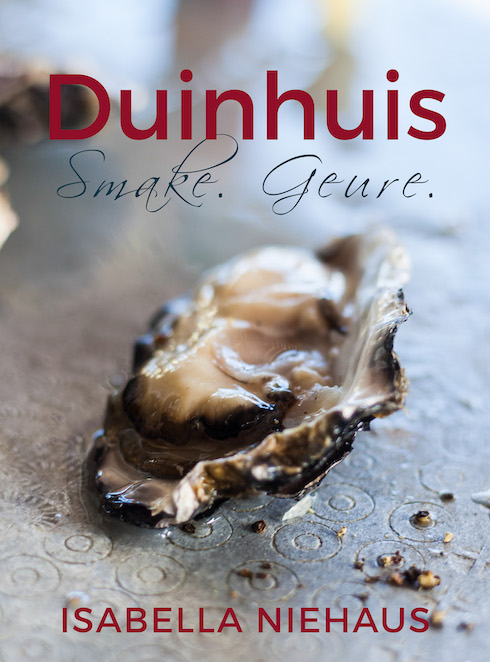 Ingredients:
1 tablespoon oil (I used EV olive oil)
1 teaspoon butter
1 onion, roughly chopped
1 garlic clove, roughly chopped
4 sprigs fresh thyme
5 kg fresh black mussels, rinsed and bearded (find them online at Blue Ocean Mussels)
1/2 cup white wine
optional: I've added 1/2 cup fresh cream, just because I love a creamy sauce
Method:
Heat a large pot on the stove, then add the oil and butter. When the butter has melted, add the onion, garlic and thyme. Stir until the onions are translucent, then add the fresh mussels and cover with a lid. Remove the lid after about 5-7 minutes. Most of the mussels should now be open. Add the wine and cook for another 3 minutes. Remove from the stove (add the cream, if using, and stir through) and serve at once with crusty bread or freshly made vetkoek to mop up the sauce.