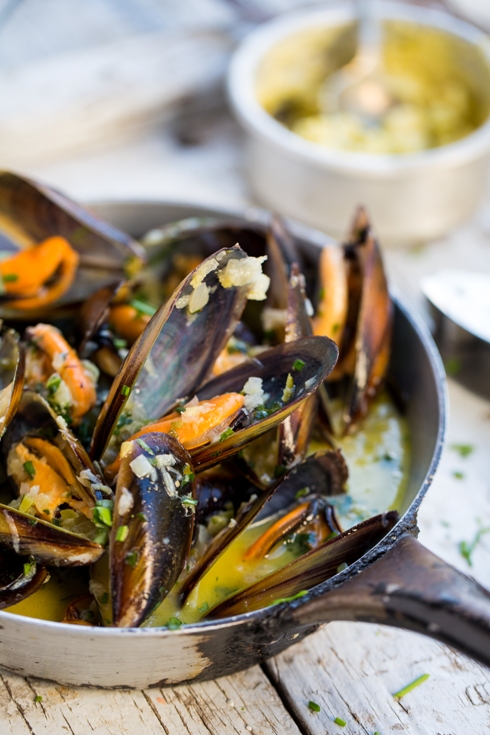 I'm a huge fan of the culinary treasure chest that sits in the Franschhoek Valley. The wine, the restaurants, the majestic mountains, the chefs, the whole Franschhoek experience. I recently had the pleasure of being invited to the launch of Leopard's Leap's new Culinaria wine range, coupled with a cooking demo of one of my absolute culinary heros, Neil Jewell.
Neil is the magician behind the charcuterie, bakery, deli and restaurant (Bread and Wine) on Moreson Wine Estate. His cooking  is "perfectly balanced, seasonally influenced and surroundings inspired" – always an amazing experience. Leopard's Leap invited a handful of Franschhoek's biggest culinary talents to develop food pairings for their new wine range, and Neil got to work with their truly versatile Culinaria Chenin Blanc Grenache Blanc 2012. This wine is light with loads of fruity characteristics, and it paired well with almost all of the food that we tasted that day at Leopard's Leap.
Neil showed us how to cook West Coast mussels with his home-made Café de Paris butter and some of the Leopard's Leap Culinaria Chenin – an absolutely amazing combination! I've always loved simple steamed mussels in white wine, garlic and maybe some cream, but this recipe took the flavour of the mussels to a place where it became just heavenly; slightly curried and astringent, yet rich and buttery and layered with deep flavours.
This recipe takes a bit of time to prepare, but it is really rewarding and I simply had to share it. Be sure to have a large glass of Leopard's Leap Chenin Blanc Grenache Blanc handy while cooking!
Ingredients for the Café de Paris butter: (recipe by Neil Jewell)
olive oil for frying
1 onion, finely chopped
20 ml garlic cloves, finely chopped
15 ml grated fresh ginger
2.5 ml curry powder
60 ml Leopard's Leap Culinaria Chenin Blanc Grenache Blanc
200 g soft butter, cut into cubes
1 gherkin, finely chopped
5 ml capers, finely chopped
2 anchovy fillets, finely chopped
30 ml parsley, finely chopped
Ingredients for the mussels:
1 onion, finely chopped
10 ml garlic cloves, finely chopped
15 ml grated fresh ginger
1 green chilli, de-seeded and finely chopped
250 ml Leopard's Leap Culinaria Chenin Blanc Grenache Blanc
1 kg fresh black mussels, scrubbed and de-bearded
a handful of torn basil leaves, to serve
a handful of chopped chives, to serve
a handful of coriander leaves, to serve
Method:
For the butter, sauté the onions, garlic and ginger in a little oil in a saucepan until soft and translucent. Add the curry powder and dry fry for 1 minute. De-glaze the pan with the wine and leave to cook until dry.
Place the butter, gherkin, capers, anchovy, parsley and cooled onions mixture in a food processor and blend until combined. Set aside.
For the mussels: heat a large saucepan. Add the onion, garlic, ginger, chilli and wine. Bring to the boil, then add the mussels. Place a lid on the pan and cook over medium heat for 5-7 minutes until the mussels are open. Discard any mussels that fail to open.
Add knobs of the Café de Paris butter over the mussels, stir to melt, and serve hot with the basil, chives and coriander leaves. (I add all of the butter to the mussels, but it's up to you!) Crusty bread will come in handy to mop up the sauces.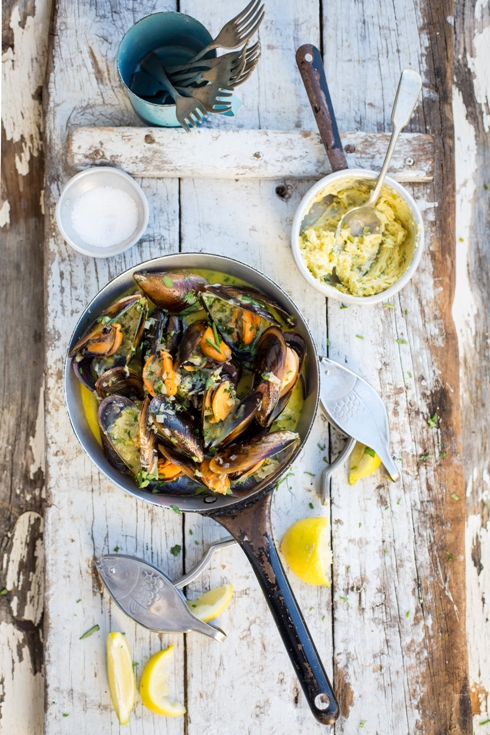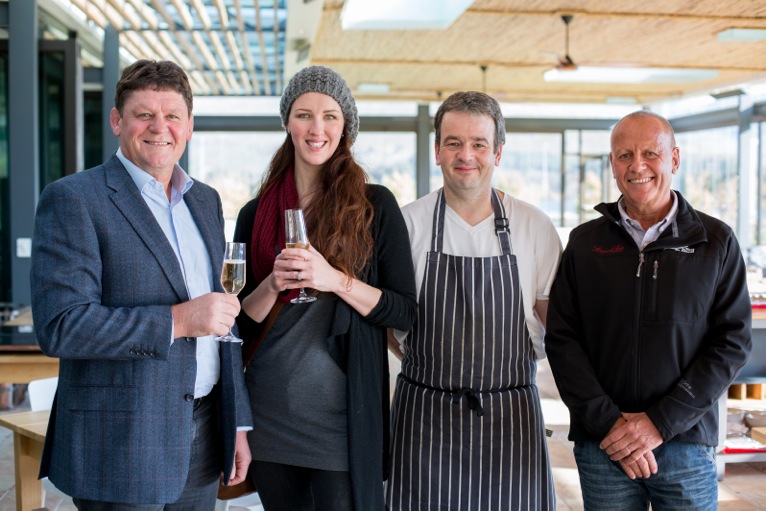 Credits:
This post was especially written for The Pretty Blog by Ilse van der Merwe from The Food Fox.
Food preparation and text: Ilse van der Merwe.
Photography: Tasha Seccombe.
Styling: Nicola Pretorius & Tasha Seccombe.