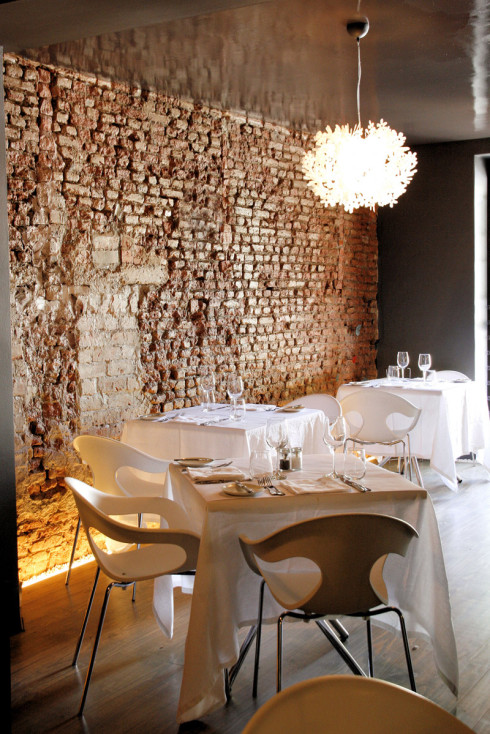 I was invited to Bistrot Bizerca in November last year for a preview of their summer menu for 2013/2014.  I couldn't attend on the planned date and sadly had to decline the invitation.
The kind people at Bistrot Bizerca and Manley Communications then extended the invitation to a time that would suit me, and a whopping 6 months later I could finally confirm our booking. It took me a long time to get here, but it certainly won't take me that long to be back. So let's forget about the summer menu and focus on their hearty winter fare.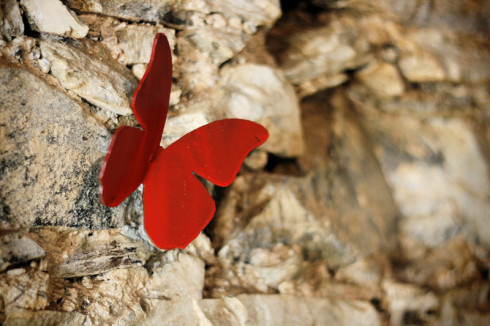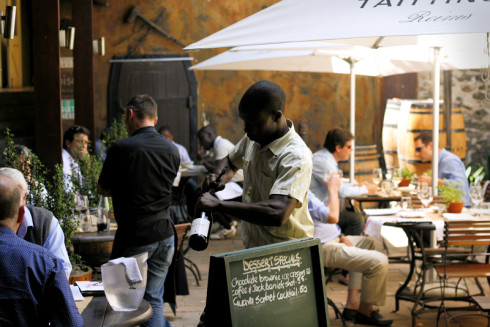 Bizerca is situated on Heritage Square  in the center of Cape Town (they moved from the Foreshore to the CBD five years ago). The square is a charming renovated block of restaurants and shops that form part of the Cape Heritage Hotel. As the weather played along nicely that night, we had the option to dine outside in the courtyard or inside in the cosy restaurant. We opted for inside amongst the bustling tables filled with other dinner quests. Bizerca had a full house that Friday night – a great testament to their popularity, and a chance to see how they handled their restaurant at full capacity.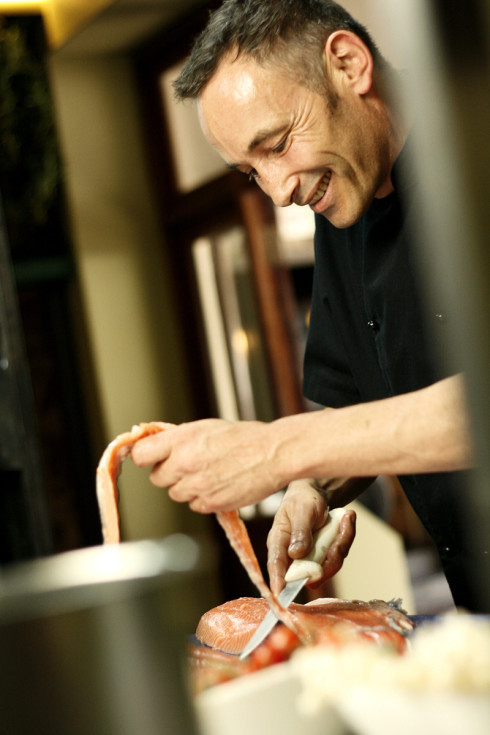 Owners and husband & wife team Laurent Deslandes and Cyrillia van der Merwe classify their restaurant as a bistro, although Laurent's skill and execution might easily be mistaken for fine dining cuisine. There are only six permanent dishes on their menu, with a daily chalk board for seasonal additions. For starters I ordered one of Bizerca's signature dishes: Saldanha oysters with Cape gooseberry dressing. It was clear why this dish remains such a favourite –  a slightly sweet yet refreshing spin on a classic French favourite. I could have finished buckets full of these oysters. Schalk ordered the trio of cured fish from the chalk board menu, and it was one of the best dishes of the night – absolutely spectacular flavours, light yet intense.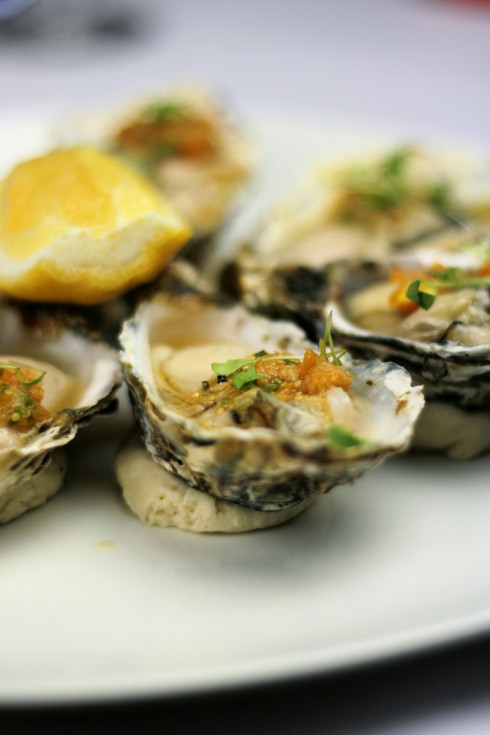 For a main course, I chose the butternut gnocchi with roasted vegetables, tomato coulis & parmesan cheese. The gnocchi were large orange-coloured pillows, beautifully smooth and light, and they worked well with the peppery rocket leaves on top. I also loved the pan-fried texture on the sides of the gnocchi. Schalk had the beef fillet with stuffed mushroom and marrow and echalotte crust. It was perfectly prepared and a great option if you're a meat lover.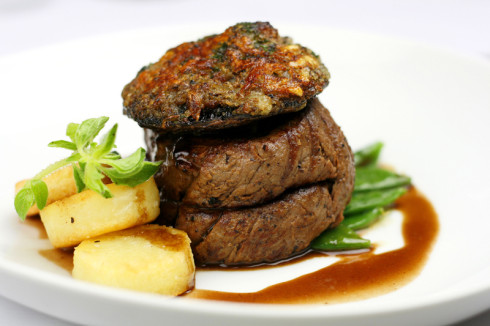 For dessert, I chose one of the most popular items on the menu: Valrhona soft centre chocolate pudding, white chocolate creme brulee and raspberry sorbet. It was generously portioned, and absolutely delicious. I also tasted Schalk's choice of Granny Smith apple sorbet with calvados – simply delightful and so very refreshing!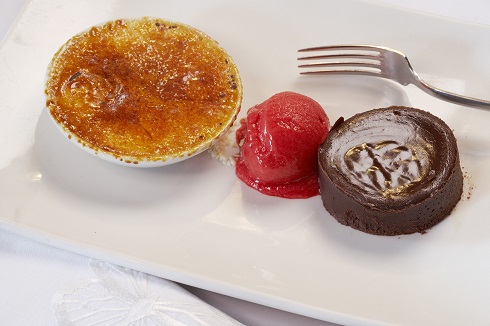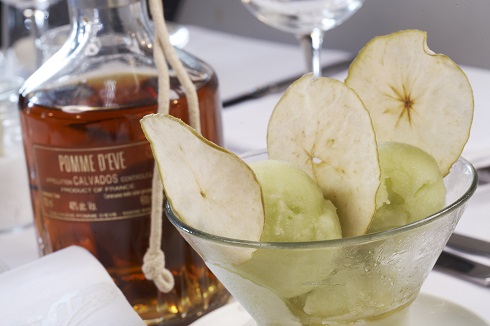 The wine list at Bistrot Bizerca is hand selected by Laurent & Cyrillia, with beautiful items that I've never seen before. We had a bottle of Catherine Marshall Pinot Noir – a gem of a wine, made in Elgin. We had outstanding service the whole night, and our waiter had an exceptional grasp of the menu and wine list.
Bistro Bizerca seems to be firmly settled as one of Cape Town's favourite bistro restaurants in the CBD. With their unpretentious menu, brilliant flavours and great service, they can certainly be recommended as a must-visit eatery for lunch, dinner or bites. Prices range from R80-R85 for starters, R135-R145 for mains, and R55-R75 for dessert.
Bistrot Bizerca operating hours: (Reservations: 021-423 8888)
Lunch: Mon-Fri, 12pm-3pm

Afternoon bites: Mon-Sat, 2:30pm-6pm

Dinner: Mon-Sat, 6:30pm-10pm

Late night bites: Mon-Sat, 9:30pm-10:30pm

Thank you Manley Communications and the whole team of Bistrot Bizerca for the experience, and for the use of their images due to low light restrictions on the night.