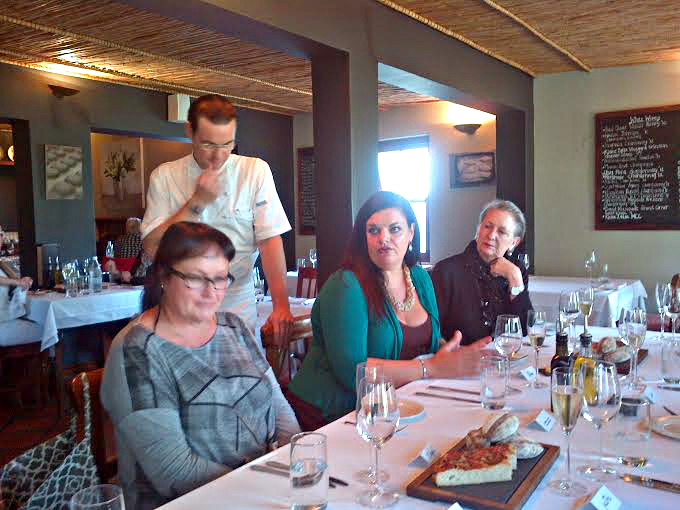 I was invited to attend the media launch of Terroir's new winter special menu on the 14th of May. As I have been to Terroir quite a few times since they opened in 2004 (yes, they've been around for 10 years this year), I knew that I was probably in for a huge treat. I've been a big fan of Chef Michael Broughton's food since the very beginning, and couldn't wait to explore his latest offerings.
Terroir is set amongst the huge oak trees and expansive gardens on Kleine Zalze – a family owned wine farm on the outskirts of Stellenbosch. They also boast a popular golf course, which you can see from the restaurant's stoep. The relaxing view set the scene for an unpretentious and tranquil dining experience. Their numerous awards and nominations over the years testify of Terroir's constant quality of their offering. Another feather in their hat is that Stellenbosch's locals come back over and over to dine here – one of the best ways of establishing whether a restaurant is worth their salt, especially in a highly competitive market like Stellenbosch (SA's gourmet capital).
Chef Michael Broughton has always kept Terroir's changing menus seasonal and is still sourcing fresh produce locally as far as possible. While some guests at the table dubbed him "the king of sauces", I too have experienced his knack for creating deep flavours. After a glass of Kleine Zalze brand new MCC, we were shown to our table.
And then the feast began. We were served four courses, each available on their winter special menu. Terroir's winter special entails this: two courses for R240, or three courses for R280 – both including a glass of Kleine Zalze Cellar Selection wine of your choice.
This is what we tasted at the showcase lunch: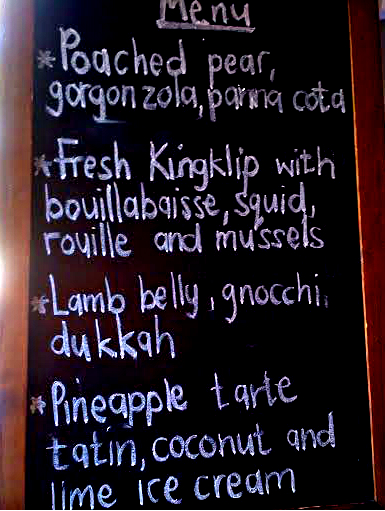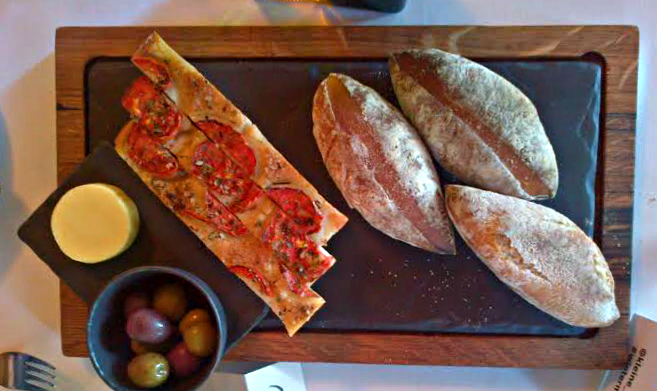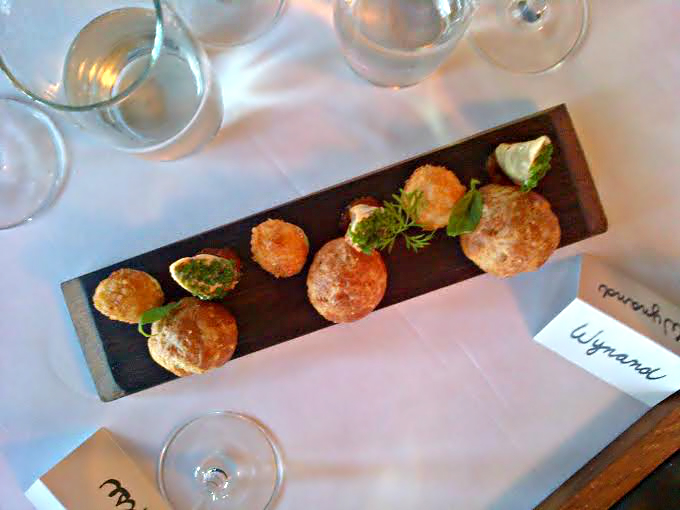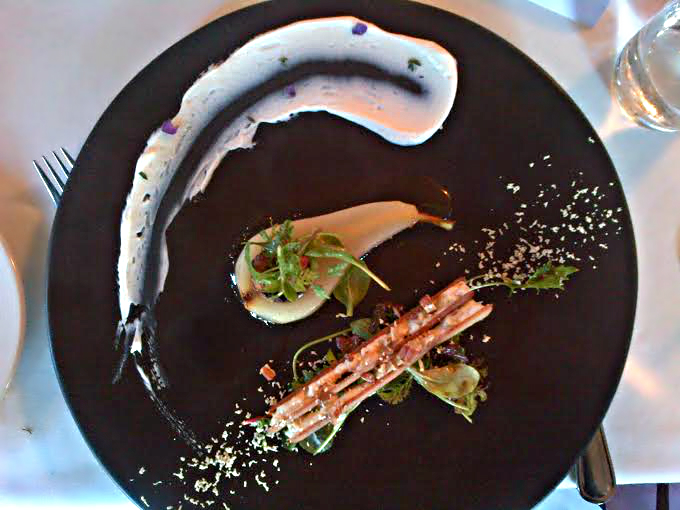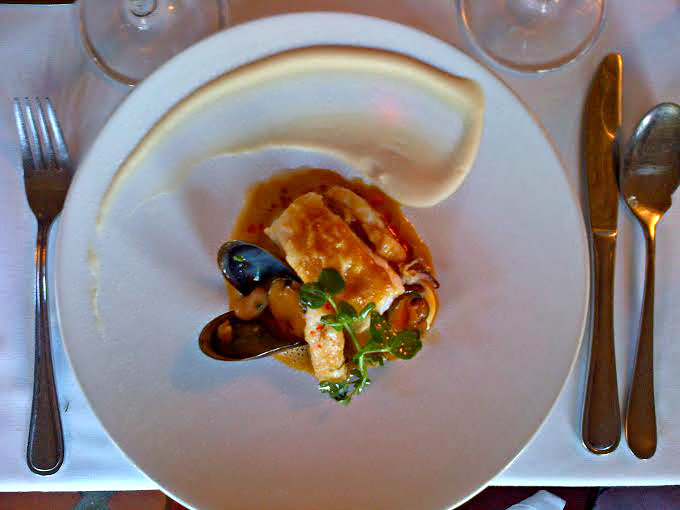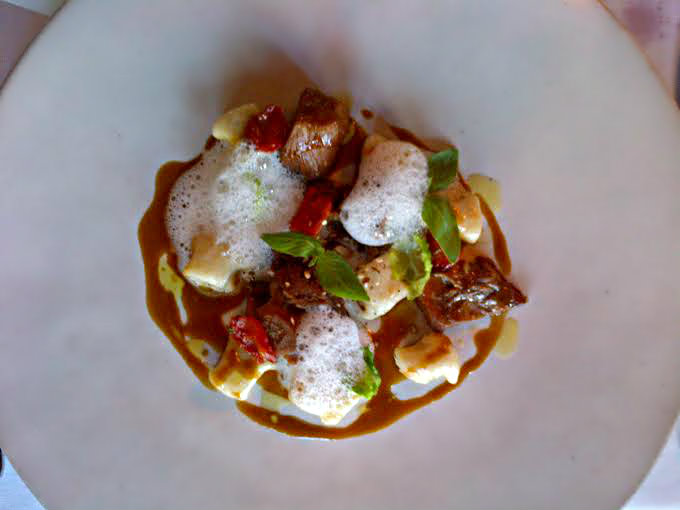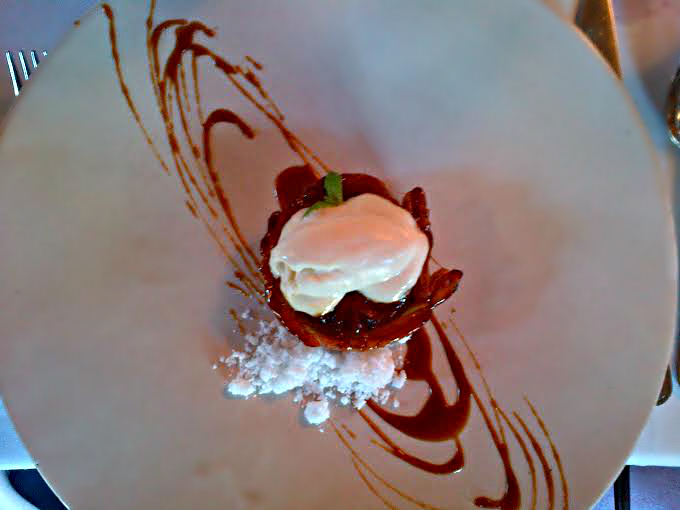 Every course was magnificent, but the kingklip dish with bouillabaisse was an absolute highlight for me –  one of the best seafood dishes I've ever tasted. The pineapple panna cotta was also superb: sticky, sweet and filled with aromatic tropical flavours. Every course was carefully paired with Kleine Zalze's wines, which were perfectly chosen and stood tall against the food's bold flavours.
In believe that the winter special at Terroir is exceptional value for money and I most definitely recommend it.
Phone 021-880 8167 for bookings.