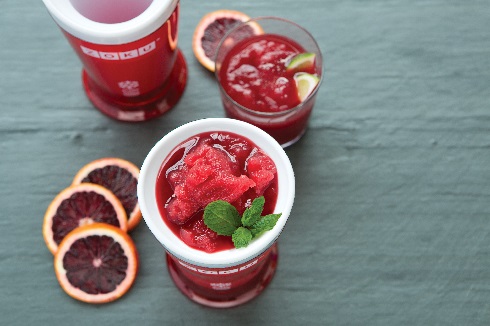 I received this nifty little gadget via courier last year: the ZOKU Slush & Shake Maker. It's a simple way to make ice cold drinks, icy slushies and perfectly frozen milkshakes in 7 minutes tops, on your countertop.
So how does it work? The Zoku Slush & Shake Maker consists of 3 parts: 1) a cup, 2) a stand and 3) a scraper spoon. You place the cup in your freezer for a few hours (just store it there for whenever you might need a slushie), then remove it from the freezer and place inside the stand. Now add your ingredients – anything from milk to juice, coffee or yoghurt, fruit pulp, crushed cookies or alcoholic drinks. Then watch as it turns to ice, scraping down the sides often to create a slushed effect. Safe and entertaining for kids, yet cool enough for adults to create mischievous party drinks.
ZOKU also published a beautiful book with loads of recipes and ideas for your slush gadget: The Art of Slush, also available from Yuppiechef for R195.00. Here is a recipe from this book for a blood orange mojito:
Ingredients: (serves 2)
25 mint leaves
1/2 cup (125 ml) sugar
1/2 cup (125 ml) water
1/2 cup (125 ml) blood orange juice (or use regular oranges for an orange-coloured drink)
30 ml fresh lime juice
1 cup (250 ml) sparkling water
50 ml rum (2 tots)
Method:
Make a simple mint syrup: heat up 15 mint leaves with the sugar & water in a saucepan. Simmer for 3 minutes, then remove from the heat and leave to cool completely. Then remove the mint leaves.
Now add the simple syrup to the rest of the mint leaves, orange juice, lime juice & sparkling water. Pour half of the mixture into the Slush Maker, then stir and scrape to create a thick slush. Add 1 tot rum, then stir and scrape again to create a thick slush. Repeat with remaining half of mixture to create 2 mojitos.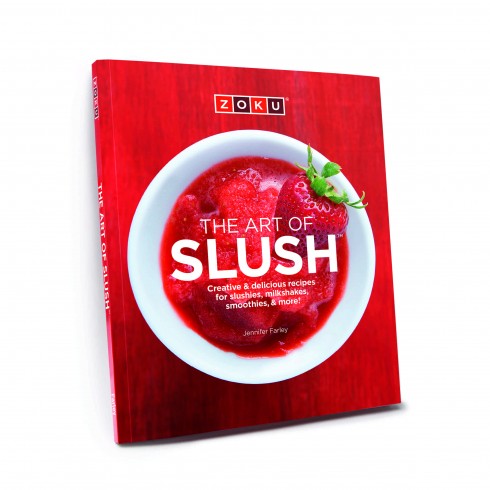 You can find the Slush & Shake Maker at Boardmans, @Home, Wellness Warehouse, ToyZone and online at Yuppiechef.co.za for around R250. Available in 5 bright colours. A great summer gift for the whole family.