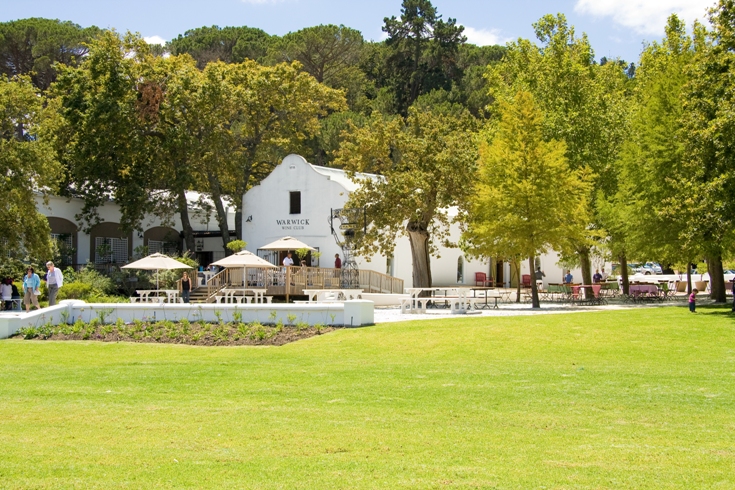 I was invited (with my family) to visit Warwick Wine Estate on the R44 outside Stellenbosch on the 13th of October, in order to experience their Gourmet Picnic. Warwick is a family-run estate, and their approach is hands-on, personal and family friendly.
The estate and views are majestic: bright green perfectly kept lawns, lots of shade in the shape of garden umbrellas and trees (more secluded picnic pod structures are also available between the trees), a beautiful pond, immaculate surrounding mountains & vineyards. The atmosphere at Warwick is serene without being intimidating – a really relaxing vibe.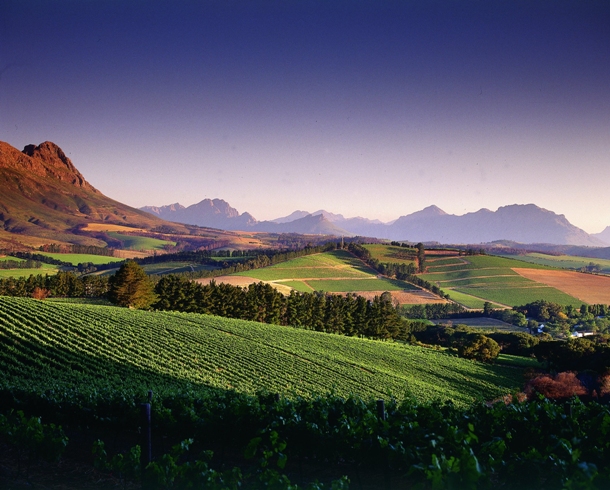 The gourmet picnic for two (R350 in total) consists of the following, and does not included wine or drinks:
2 x ciabattas
pickled beetroot, pecan nut, goat's cheese, quinoa & wild rocket salad
gazpacho salad with a chilli & garlic dressing
grilled beef tagliata with aoli & truffle oil
Mediterranean pesto
prosciutto skewer with basil, melon & bocconcini
Richard Bosman's coppa ham
Forest Hill baby grand brie
Healey's mature cheddar
Loved Ponies 3 fruit marmalade
vanilla cheesecake with mixed berry compote
This generous basket of culinary goodies is a true Winelands feast. All the elements were selected with care, the packaging is really appealing and the flavours are all bright and summery. I can recommend this as a fabulously effortless way to spend a lazy sunny afternoon, lounging on the pillows under the umbrellas or sitting comfortably at a picnic table. It is a great family feast (kids baskets also available at R49/child), but also perfect for a romantic day out.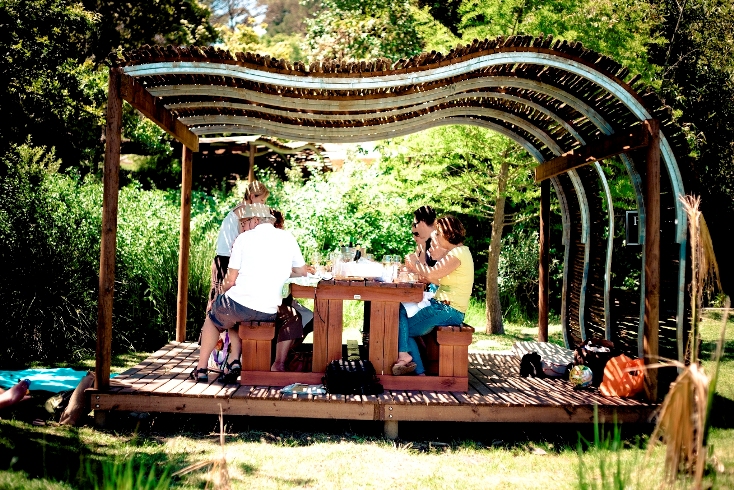 Warwick's wines are all of very high quality, but they are renowned for their impeccable range of red wines. Be sure to do a full tasting when you visit the estate. For the adventurous, there's also the option of going on a guided "Big 5 Wine Safari" to see more of the estate and their surrounding vineyards.
The Warwick Gourmet Picnic is one of the best "things to do" on a beautiful day in the Winelands – top quality setting, great food and world class wines. I'll surely be back this season for more.
Warwick is open everyday from 10h00-17h00. Contact them on [email protected] or 021-884 4410.
Thank you to Mike Ratcliffe and the Warwick team for a fantastic picnic experience. All pictures courtesy of Warwick Wine Estate.