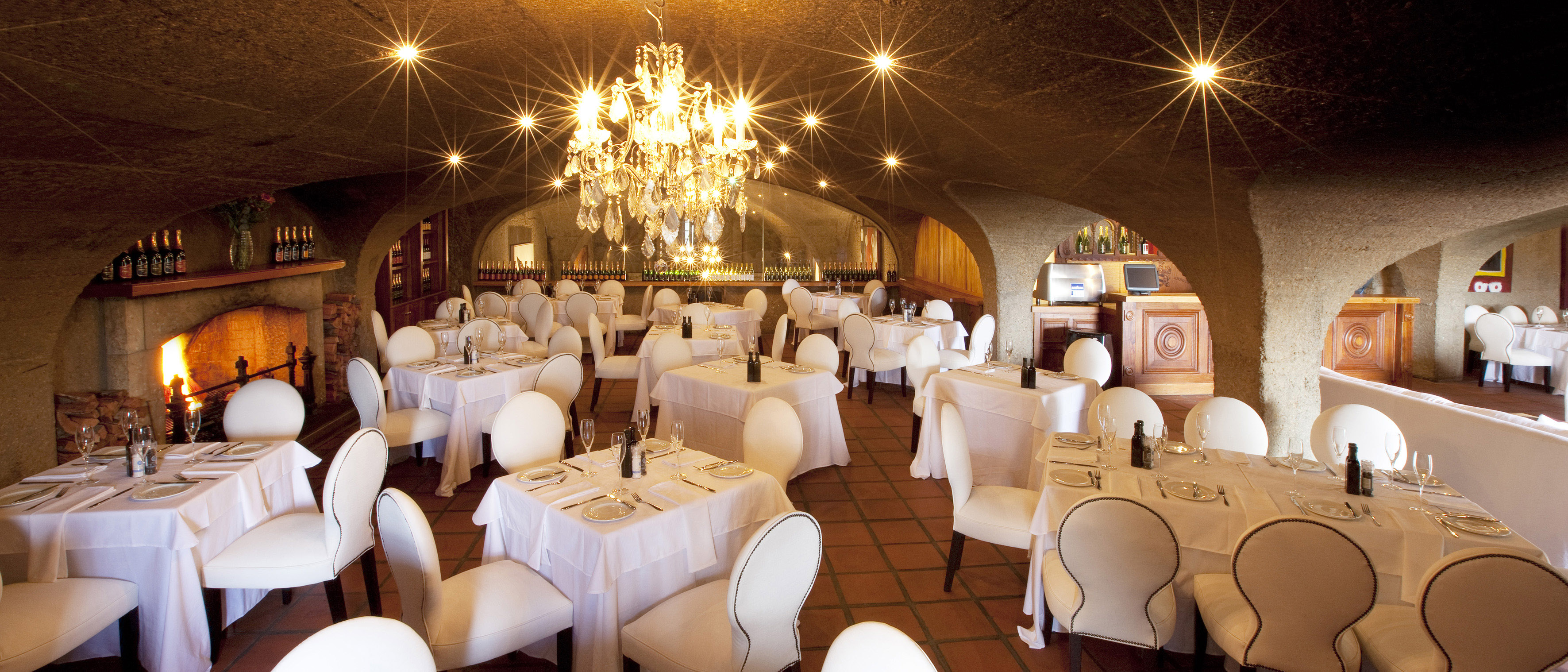 Last year, I had the pleasure of attending the launch of Haute Cabrière's new vegetarian tasting menu on the 4th of December in Franschhoek. This 6-course food and wine experience is Pinot Noir inspired, and a product of chef Ryan Shell's new vegetable garden at Haute Cabrière.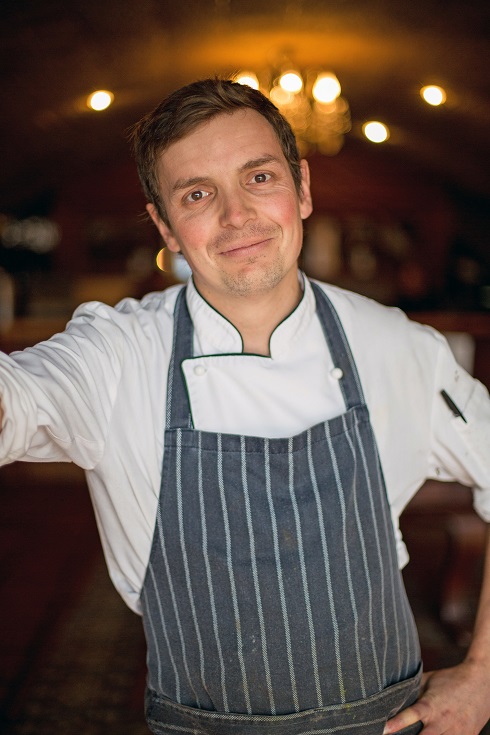 As Ryan put it: "In the kitchen, we talk about root to flower eating. Vegetables are such an exciting way of showcasing what's in season". With this in mind, we set off to a culinary wonderland adventure, each course surprising us with beautiful textures, intense umami flavours, intricate techniques and a sense of true fun with ingredients. Below is the full menu:
The vegetarian tasting menu at Haute Cabrière:
(This 6-course Vegetarian tasting menu is available for dinner at R595 including wine pairing.)
Chilled tomato consommé, textures and tastes of tomato, burnt mozzarella.
Haute Cabriere Chardonnay Pinot Noir
***
Asparagus and truffle custard, organic asparagus tips and pumpkin seed crumble.
Pierre Jourdan Tranquille
***
Smoked ricotta ravioli, flavours of beetroot.
Haute Cabriere Unwooded Pinot Noir 2011
***
Celeriac soufflé, remoulade, honey and celeriac puree.
Haute Cabrière Pinot Noir 2009
***
Roasted porcini, mushroom tartare, gremolata emulsion.
Haute Cabriere Pinot Noir 2010
***
Peppe Charlot, fennel.
Pierre Jordan Ratafia
***
Trio of Valrhona chocolate.
Pierre Jordan Blanc de Blanc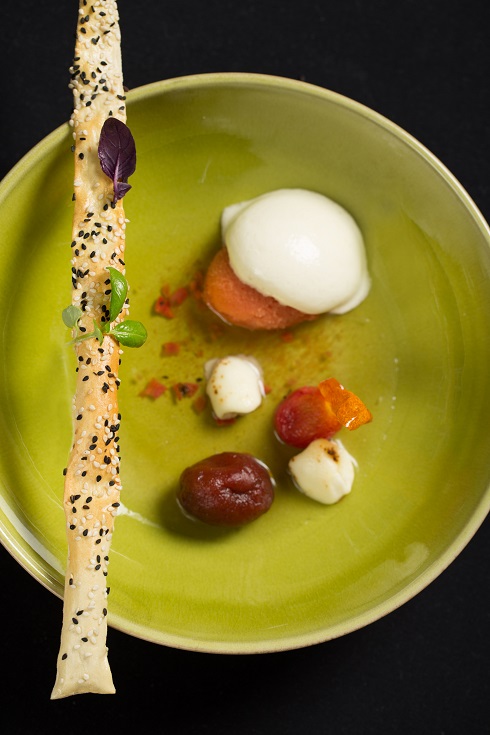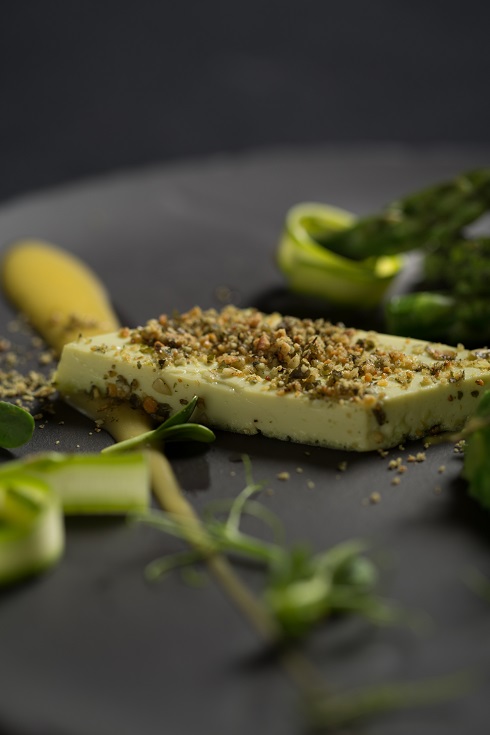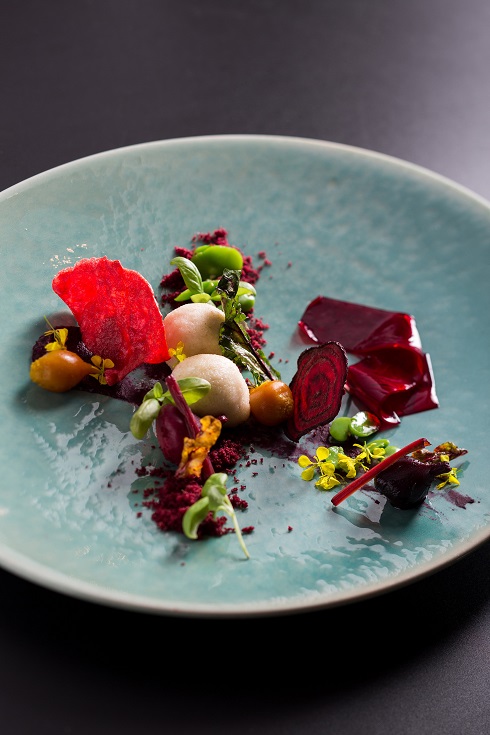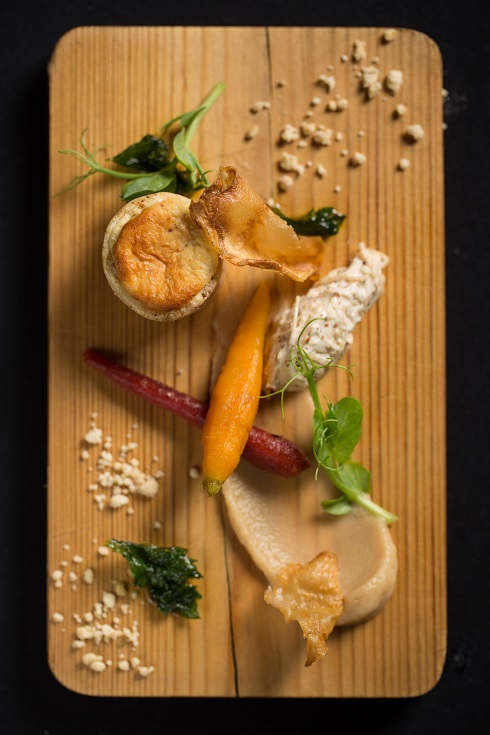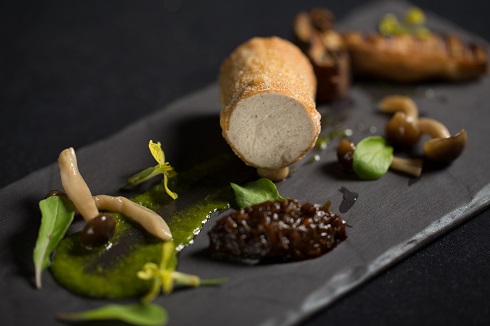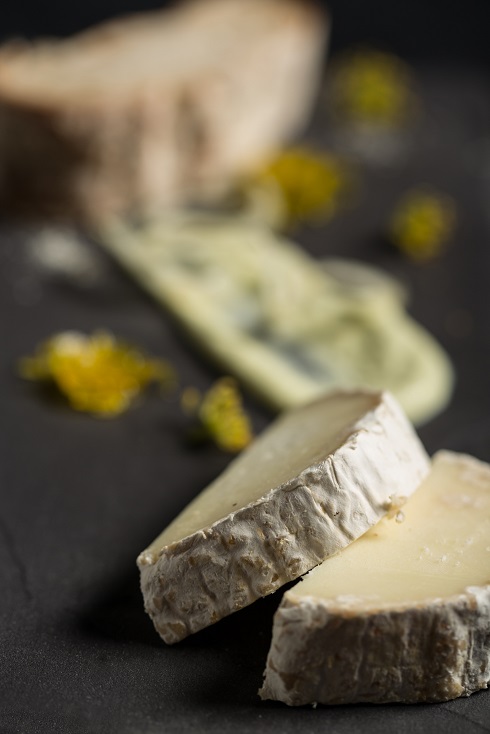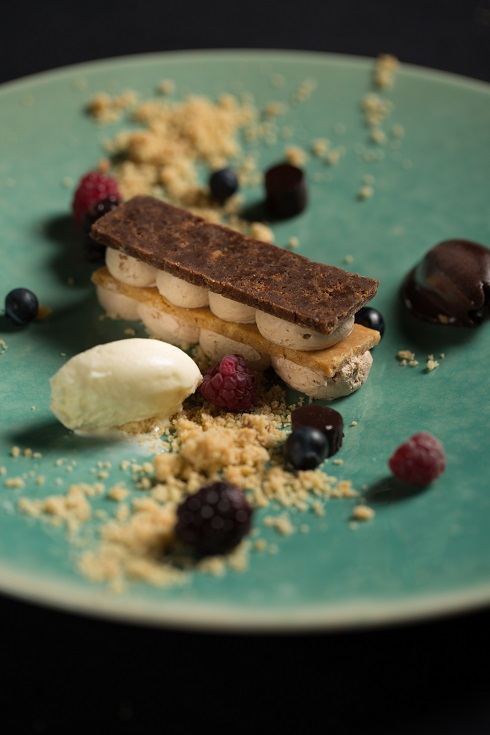 This dining experience was one of my absolute highlights of 2013. Every course was truly magical, and the wine pairings were just spot-on. Considering that some of the best restaurants in the world are situated in Franschhoek, Haute Cabrière had a fierce reputation to live up to – one which they surpassed by miles.
This menu also puts a new spotlight on vegetarian cooking, and will surely satisfy even the most discerning meat lover with their fresh spin on meatless cooking and intelligent way of creating bold flavours. I felt a new respect for vegetarian fine dining in chef Ryan Shell's capable hands, and cannot wait to experience more of it.
If you are a Pinot Noir lover, a food and wine pairing connoisseur, a fine dining lover or just someone looking for great quality vegetarian fare, the vegetarian tasting menu at Haute Cabrière is highly recommended.
Haute Cabrière's Tasting Room and Restaurant are both situated on Franschhoek Pass (Lambrecht Street), Franschhoek. Haute Cabrière Cellar Restaurant is open for lunch from 12 noon to 3pm Tuesday to Sunday; and dinner from 7pm to 9pm Tuesday to Saturday. For reservations and enquiries: Email [email protected] or call 021 876 8500.
For press assistance contact Ian and Lise Manley of Manley Communications on 0861 MANLEY (626 539), email to [email protected] or visit the Press Room of Manley Communications at www.manleycommunications.co.za. All images supplied by Manley Communications.