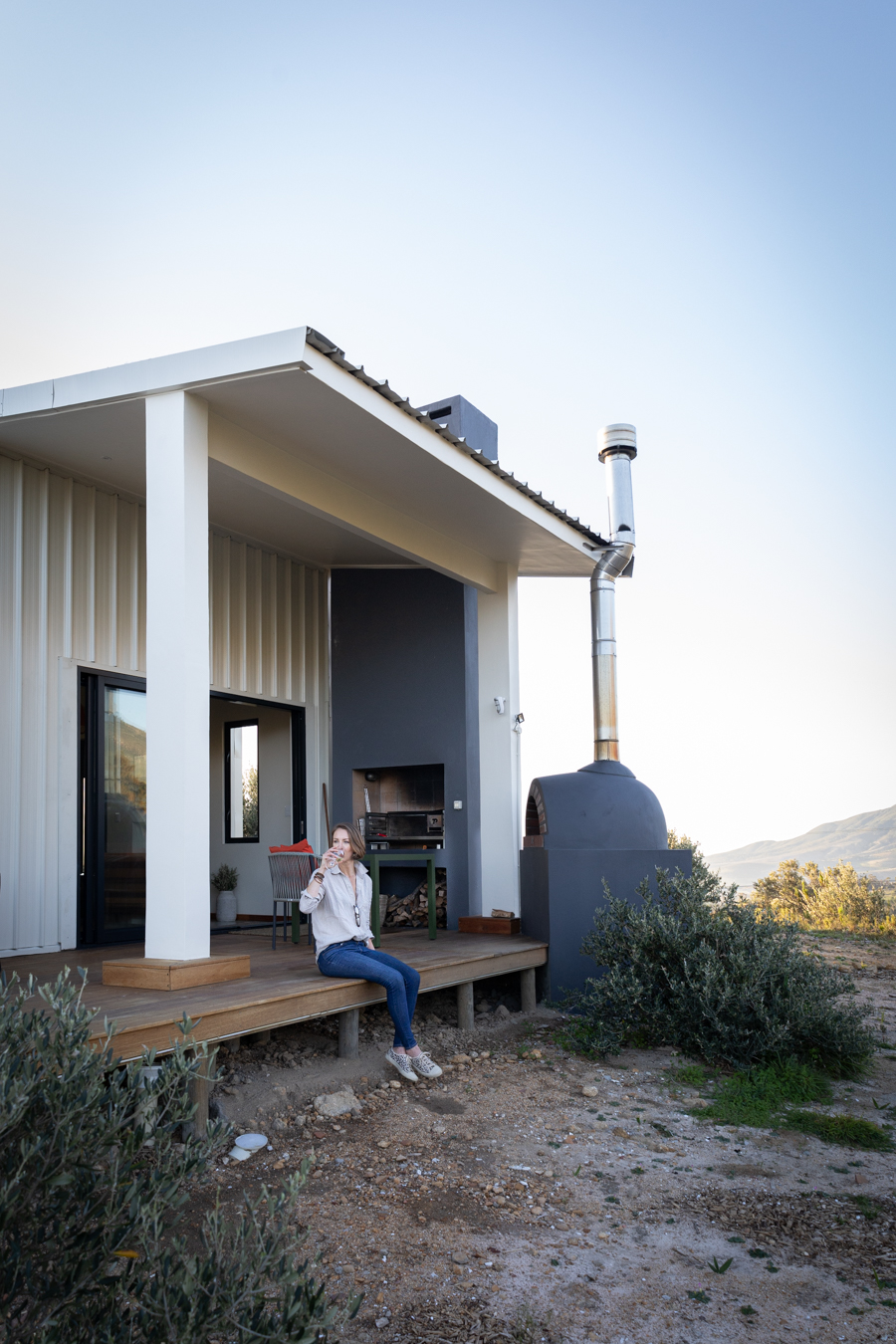 I was recently invited to spend a weekend at one of the eco pods at the newly launched untether on Olive View Farm outside Wellington. I packed my camera, a bottle (or two) of Cap Classique and my trail running shoes and headed towards Olive View to discover what "self-catering reimagined" really means.
untether is exactly 1 hour from my home in Stellenbosch, on the other side of Wellington, perched high up on the Du Toitskloof mountainous area. The last bit of steep road that leads there have been made accessible to regular cars with the use of a narrow paved double track – an adventure by itself. After entering the gate, the signs will take you to their solar-powered Hemingway, Romeo or Columbus pods. I stayed at Romeo, with a view towards the mountain. By the way, untether have a no-neighbour policy, which means that you have complete privacy at your cabin (even when you use the outdoor shower).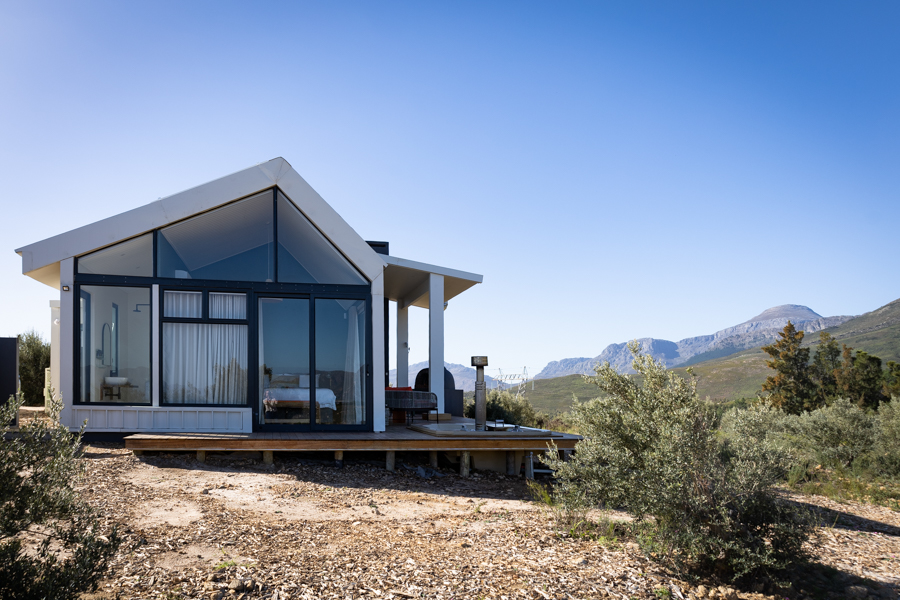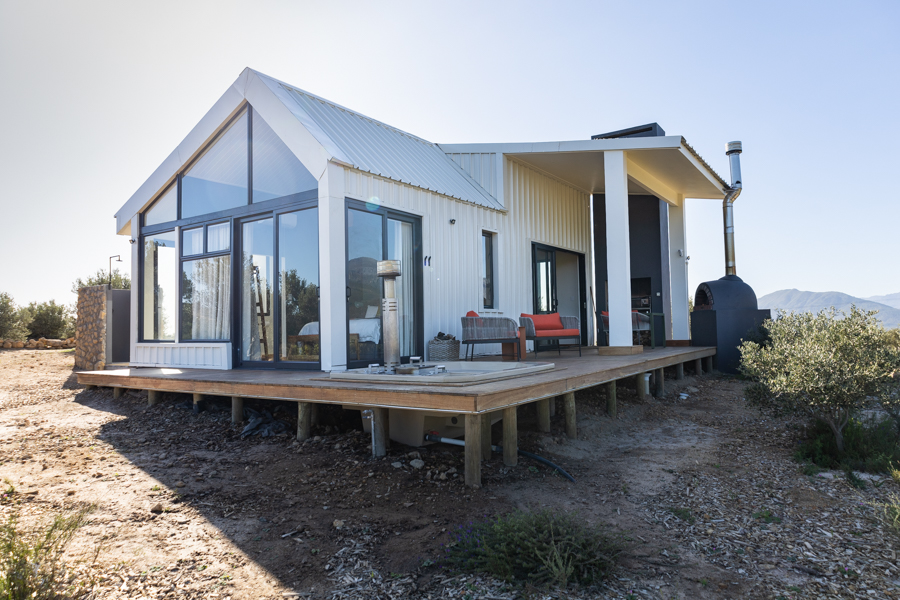 Upon entering Romeo pod, it literally took my breath away. The sheer beauty of the surrounds, the quietness, but also the exquisitely equipped interior and deck with literally everything you could possibly think of for the ultimate luxury self-catering experience away from the hustle and bustle of everyday life. A compact wooden top kitchen equipped with Le Creuset cookware, personalized handmade Untether ceramics, 5 different types of glassware (four of each type), salt & pepper, olive oil, wines in the fridge, indoor fireplace with beautiful leather seating, indoor dining area, work desk (with all the international plugs and adapters you might need), fast wifi (which you can also turn off on request), king size bed with fabulous linen, indoor and outdoor showers (with views for days), cotton robes, a notebook and pen, a field guide, board games, Fieldbar cooler box with picnic basket & blanket, outdoor braai, pizza oven, wood fired hot tub, candles, solar lantern, torch, extra firelighters and matches and all of the wood that you could possible need for an off-the-grid weekend (plus more on request). All of the amenities are yours to use and enjoy while you're there, but you can take the notebook and pen home, with a beautiful cotton tote, fridge magnet and welcome booklet).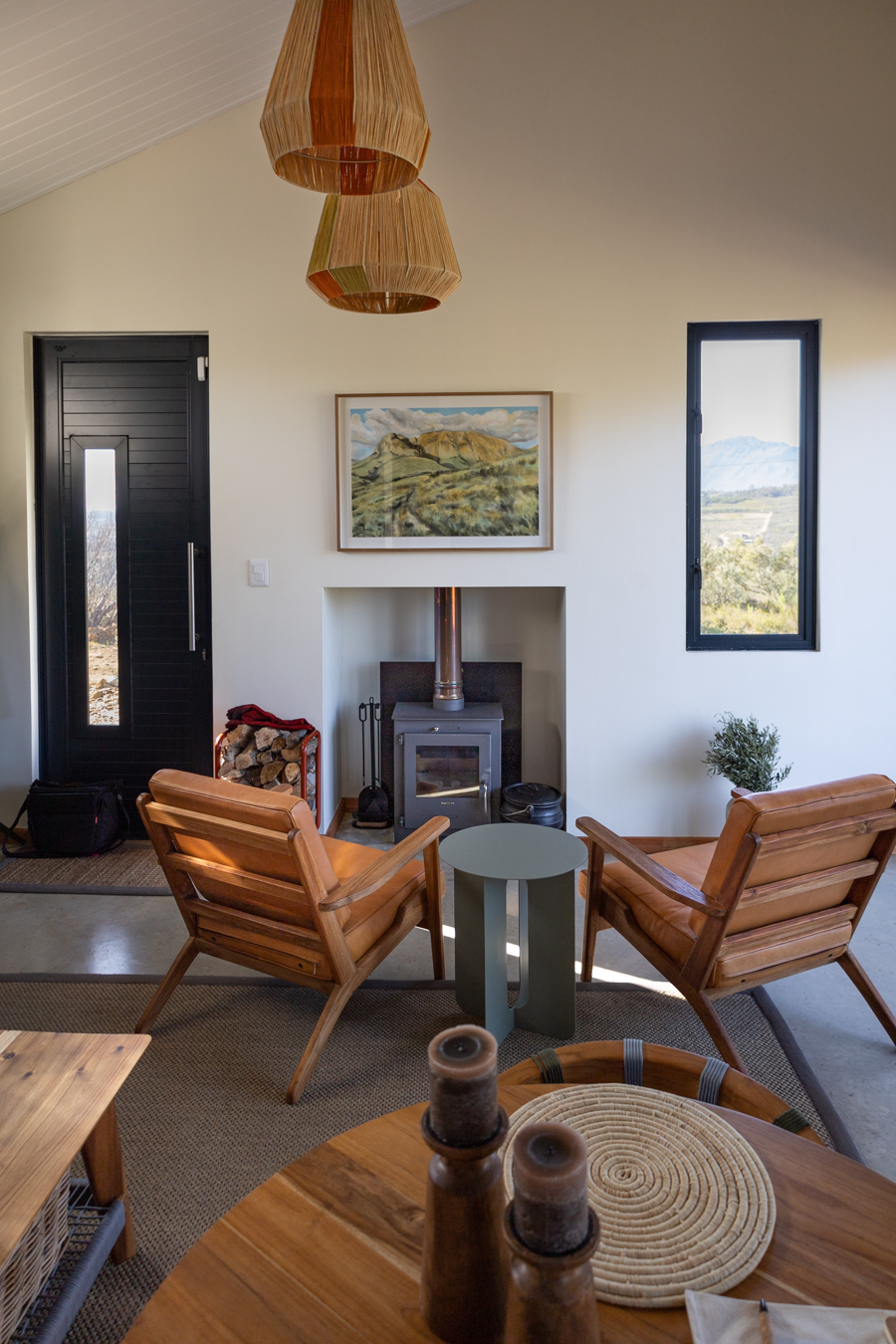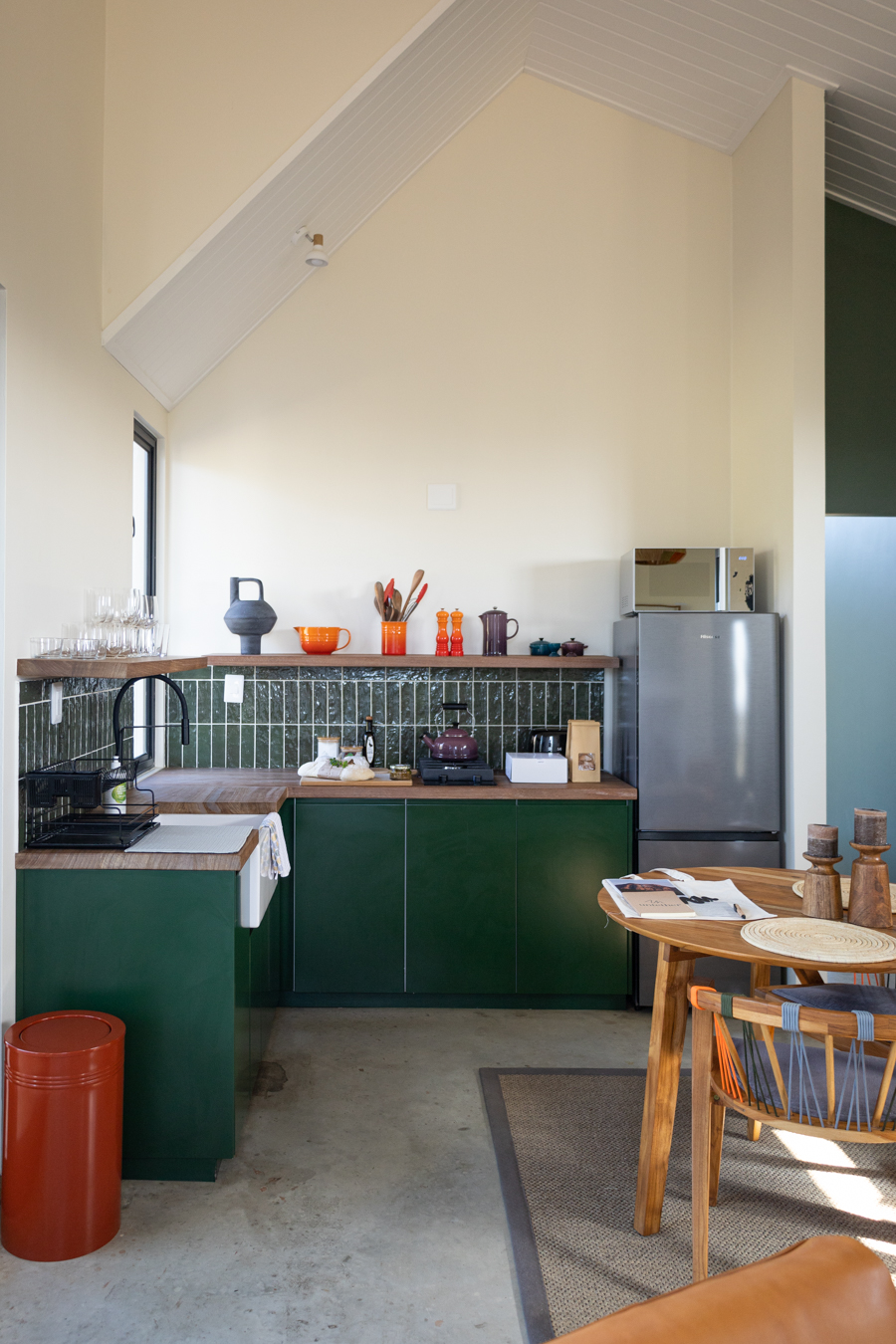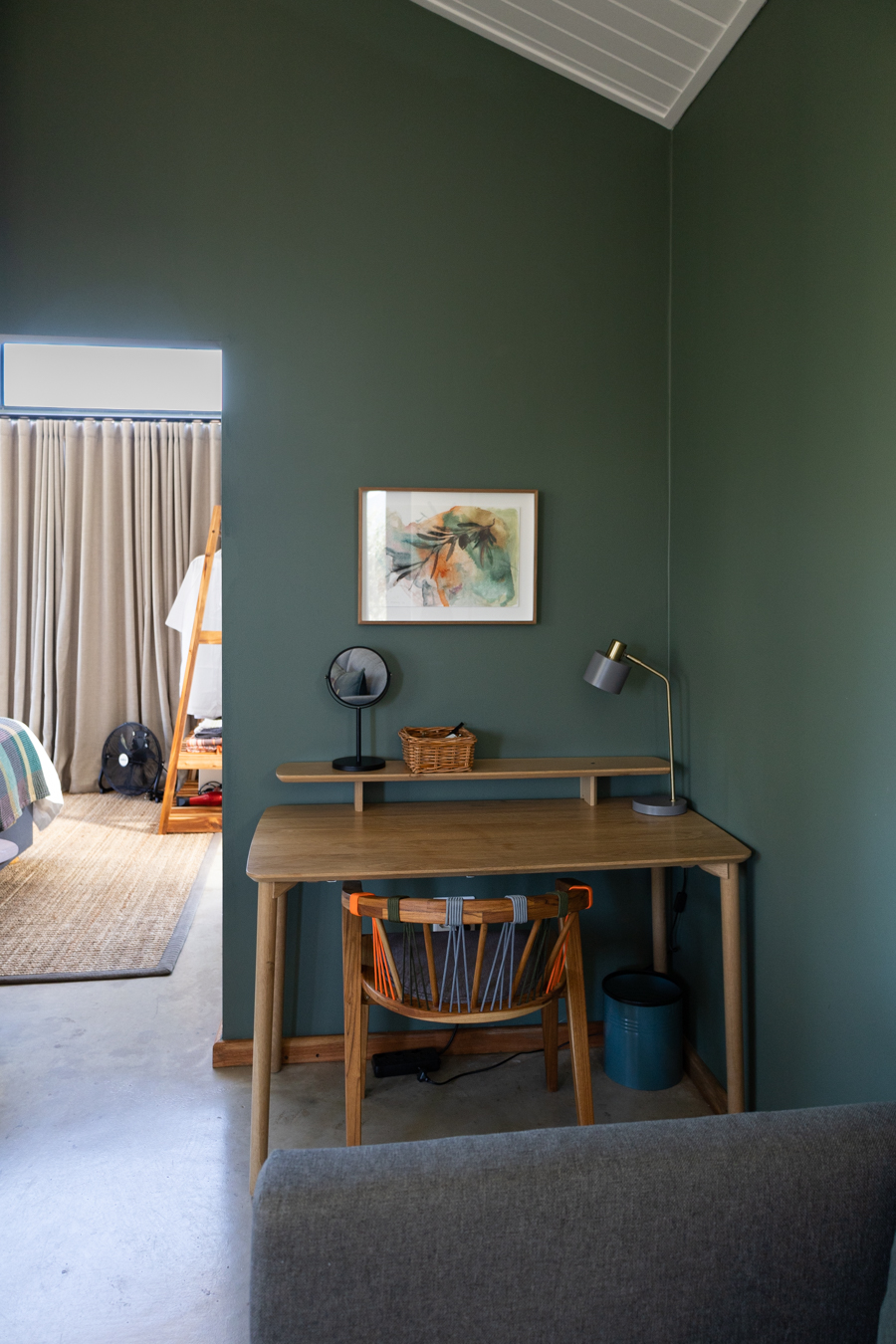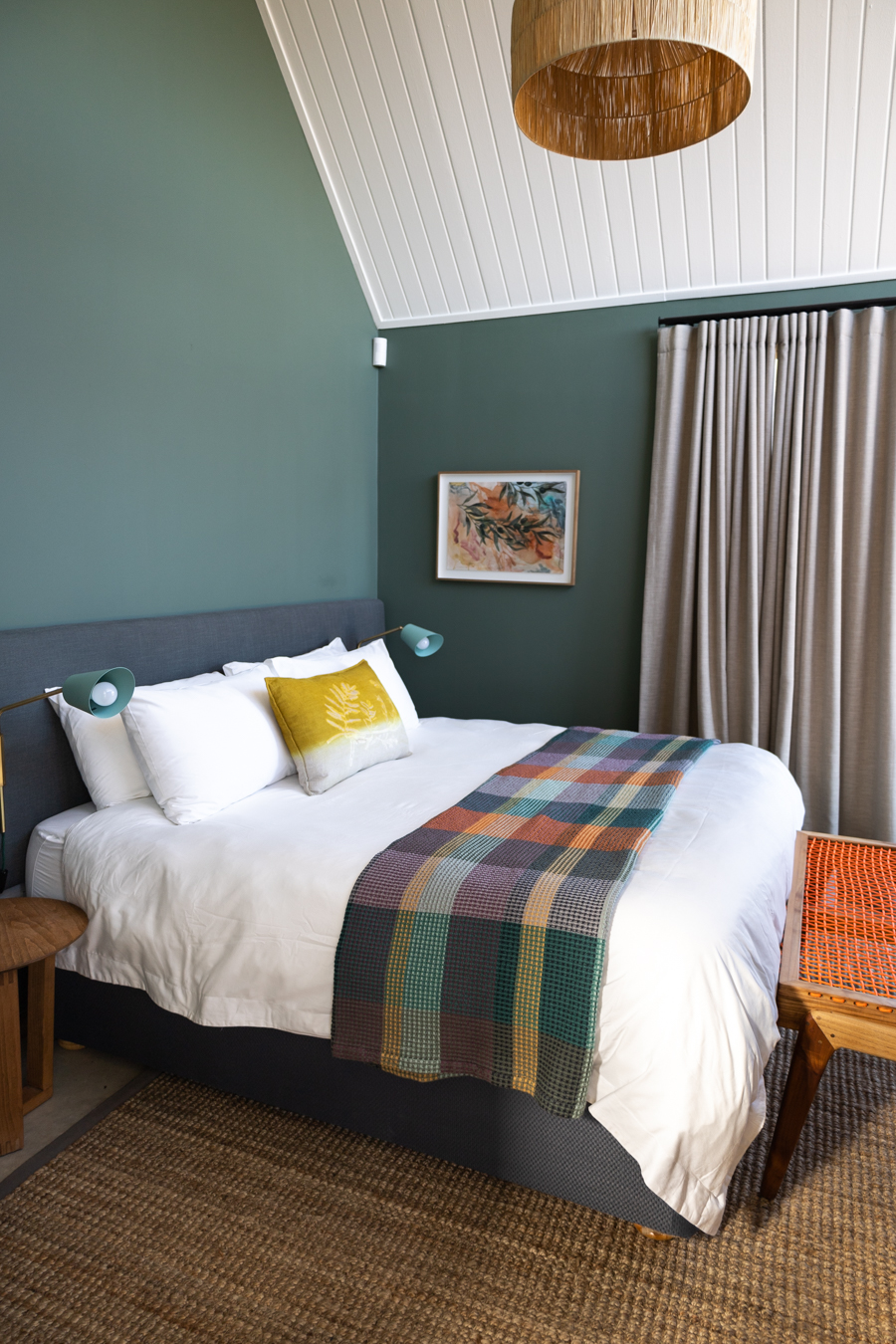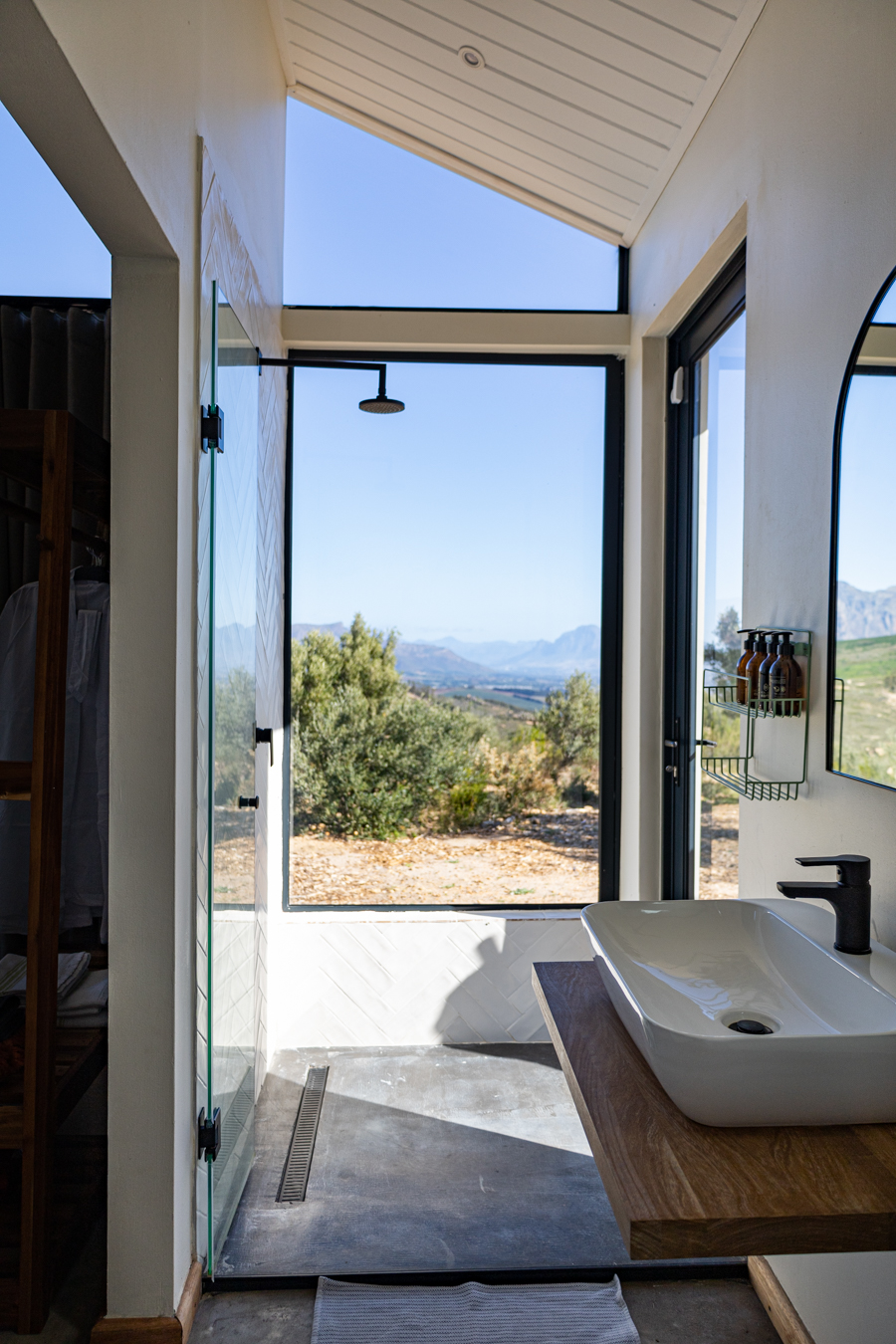 You can also book add-ons like meal kits and wine, which means you don't even have to stop for shopping on your way there. I booked the Country Box, the Sweet Indulgence Box (breakfast pastries) and the Gourmet Burger Box – all three with high quality fresh and preserved products from the surrounding area, ready to cook on the fire or in the pizza oven or in a pan. Note: There is no oven in the kitchen, but and getting to know the pizza oven was such a charm! They leave you with pretty amazing instructions, so anyone can do it.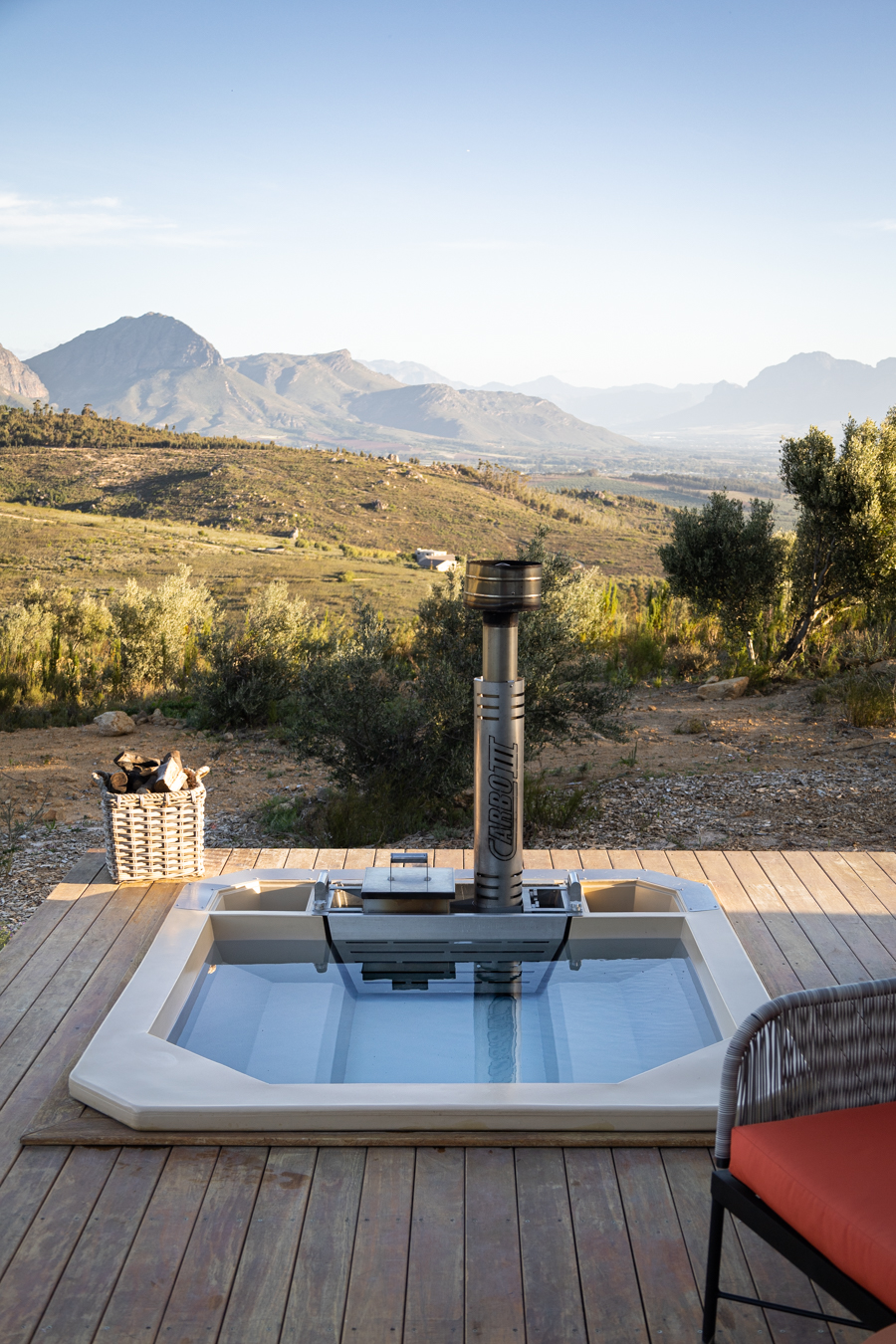 There's a marked 4km trail on the farm (see the map in the beautiful welcome booklet or download it from their website), which helps you make the most of seeing the beautiful views from all angles as well as the "Garden of Eden" which is well worth a visit. They also give advice on longer cycling trails in the immediate vicinity, and other things to do such as wine tasting at neighbouring farms.
It's the ultimate luxury to be spending quiet time in such a stellar natural setting, with no specific schedule, no noise and no-one else in sight (the closest other structures are the other pods, cleverly angled away from one another and hidden by trees, with some farm houses far in the distance). Time seems to slow down, and you become aware of a tangible freedom in those moments: an untethering that comes naturally.
Thank you to the untether team for your generous hospitality – I have a newfound respect for the deep passion that underlies the creation of such a special destination and experience. You have outdone yourselves.
To find out more and to book a pod at untether, visit: www.untether.co.za
Also check out my reel on Instagram to see more footage of my visit.