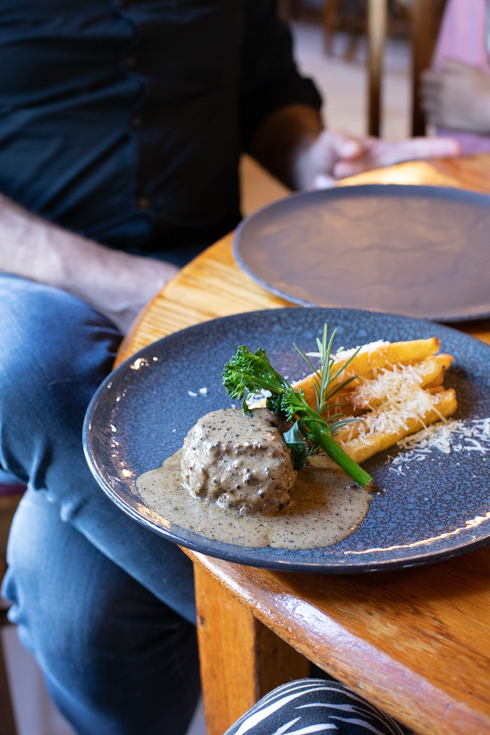 96 Winery Road has been a popular and prominent family restaurant in the Winelands for the past 24 years. Established in 1996 on Winery Road off the R44 between Stellenbosch and Somerset West, they've always been known to serve "real food", aspiring to the apt definition by Nigel Slater: "By 'Real Food' I mean big flavoured, unpretentious cooking. Good ingredients made into something worth eating. Nothing fancy, nothing extravagant, nothing careless or slapdash, just nice uncomplicated food. Simple food cooked with care and generosity." With their characteristic thatched roof, fireplace and friendly service staff, the team from 96 Winery Road has remained steadfast throughout lockdown, reopening their doors recently with an adapted small plates menu suited to the changing needs of their loyal customers.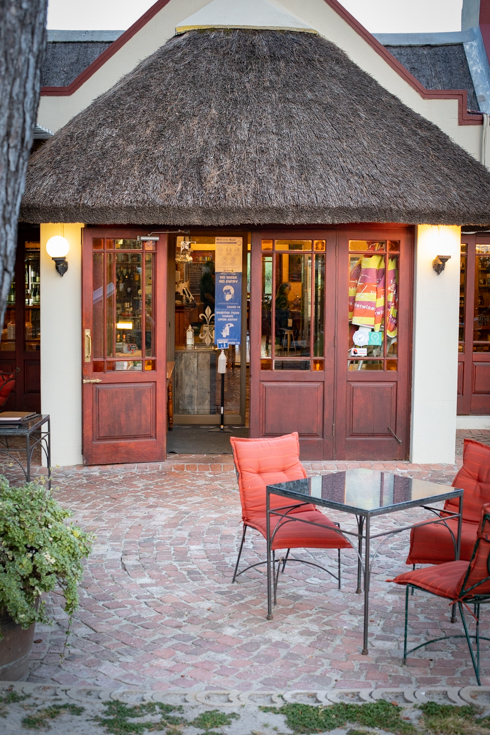 My family and I were invited to experience this brand new menu last week and I'm so happy to be sharing our dinner in pictures. Senior Sous Chef Ryan Zaayman and his team treated us to no less than 8 different dishes from the small plates menu (4 plates per person). The menu still contains some of 96 Winery Road's most popular items like the "Hollandse fillet" smothered in a punchy black peppercorn sauce and served with perfectly golden fries topped with grated parmigiano, but they've also added some new items like the "new style kabeljou sashimi" with Ponzu and Japanese mayo – both our favourite dishes of the day. Service is friendly and swift, and we enjoyed a series of fantastic Ken Forrester wines per glass, generously served, of which the wooded Old Vine Chenin Blanc was my personal favourite. Do check out their carafé wine menu, available per 250ml and 500ml.
96 Winery Road is not what you'd call a "trendy hotspot", but there's a good reason why they have remained a local favourite and a beacon on the very competitive Winelands restaurant scene for the past 24 years: serving really delicious food paired with great wine, consistently doing what they believe in with skill and integrity.
Small Plates Menu: 2 plates – R210 | 3 plates – R300 | 4 plates – R390 (choose 2, 3 or 4 plates per person)
Panko crumbed Dalewood brie, wild rocket, spicy bacon jam
New style sashimi, Ponzu, fresh ginger, Japanese mayo, coriander, sesame oil
Smoked kudu carpaccio, basil, Grana Padano, Evoo, pistachio nuts
Slow roasted pork belly, baby fennel and apple salad, red wine jus vinaigrette
"Hollandse" pepper fillet", peppercorn and brandy cream
Confit duck, Korean BBQ sauce, glass noodles spring onion, cashew nuts
Wagyu slider, blue brie, tomato chutney, rocket, coleslaw
Grilled artichoke and baby veg salad, Aioli
Spinach and Ricotta tortellini, exotic mushrooms, beurre noisette, sage
Loin of lamb, hummus, Dukkha, lamb jus, harissa crumble
Prime cut of Cape Wagyu beef, supplement – R150
Desserts:
Crème brulée
Chocolate mousse, meringue shards, strawberries
Lemon tart, raspberry sorbet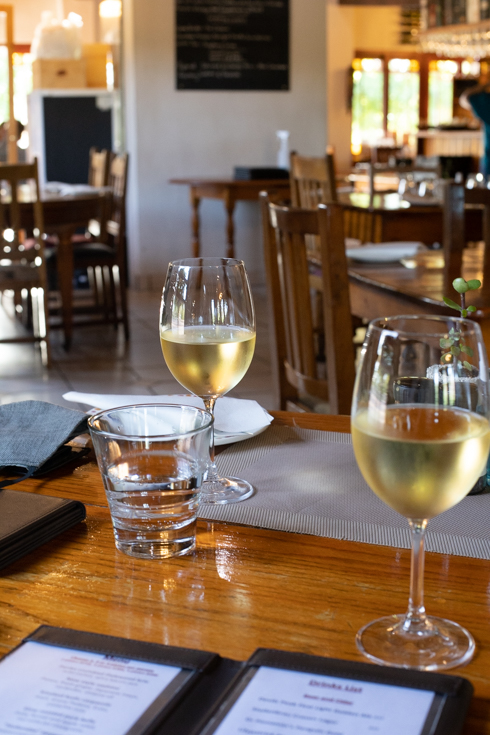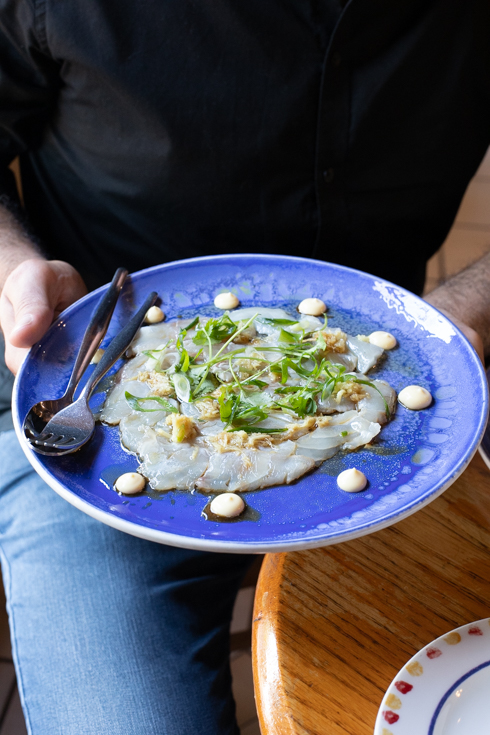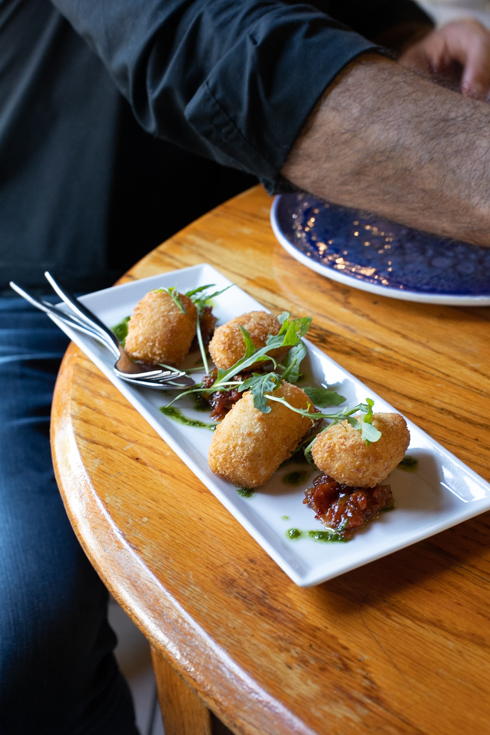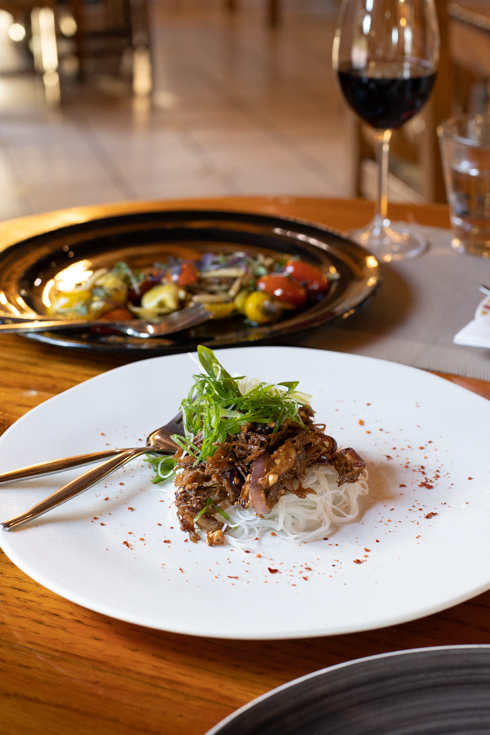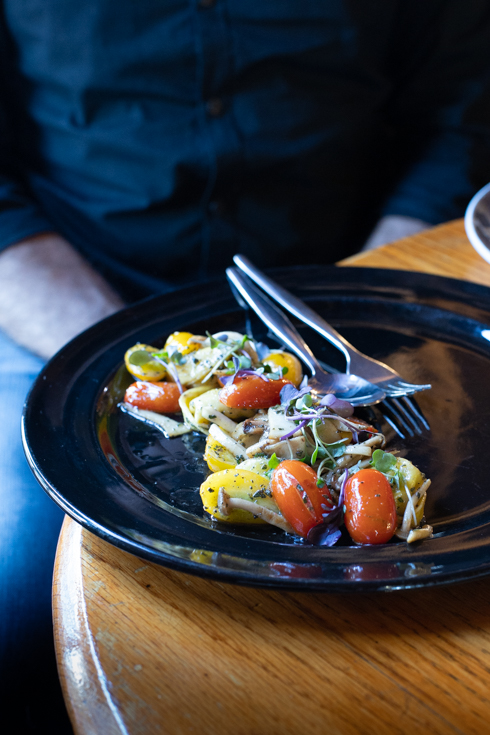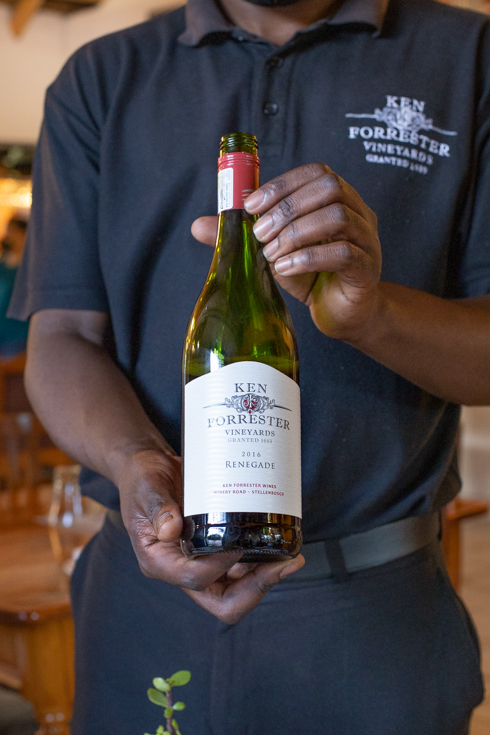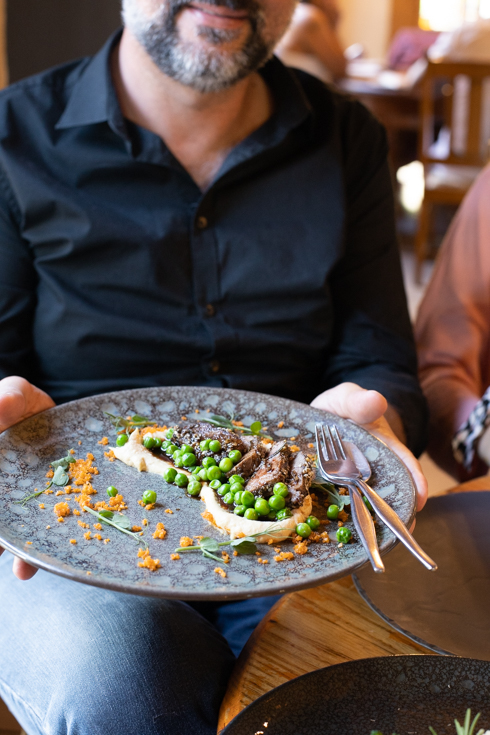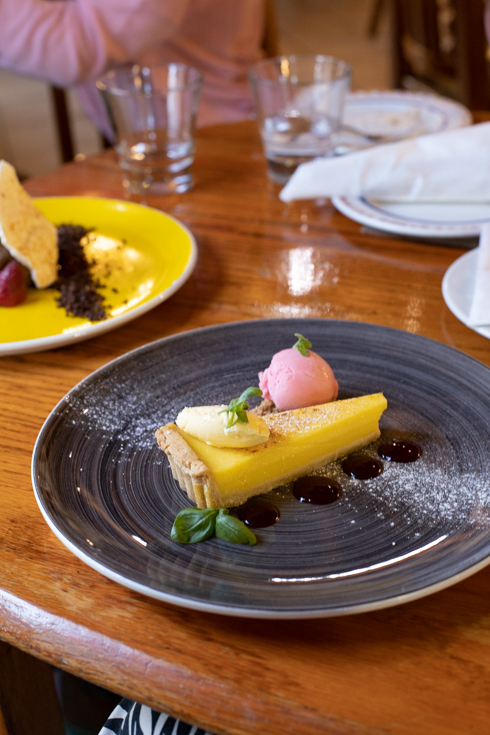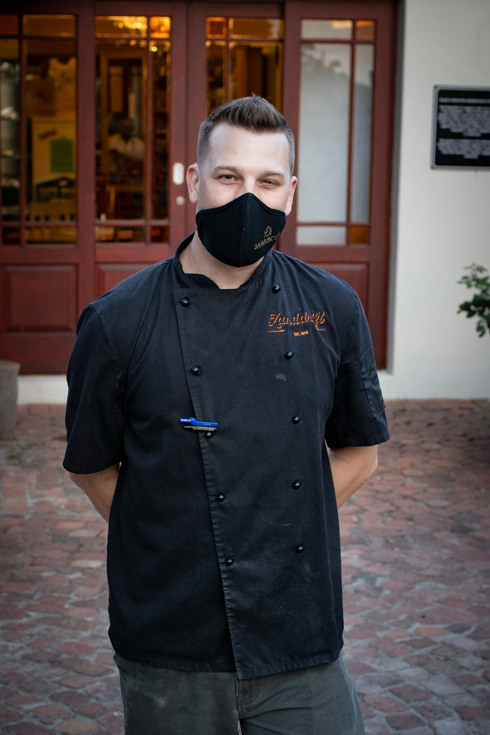 Address:
96 Winery Road Restaurant
Winery Road
Zandberg Farm
96 Winery Road is open seven days a week. In the mornings, they serve freshly-brewed coffee and bakes from the oven including stuffed croissants. The new Small Plates menu is available daily for lunch, and for dinner Wednesday to Saturday.
Open times:
Deli – daily from 9h00
Breakfast – Served until 11:00, last orders in at 10:30
Lunch – daily from 12h00 to 15h00
Dinner – Wednesday to Saturday 18h00 to 21h00