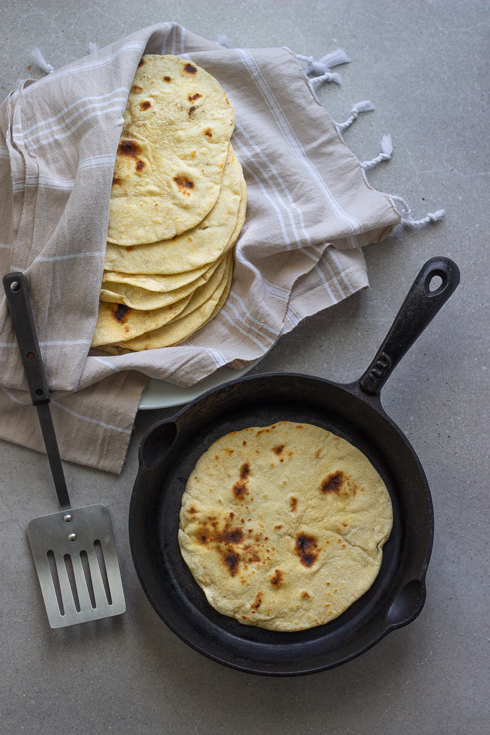 I've never been a huge fan of "wraps". I've always found them to be slightly dry, and I'm more of a fan of the filling than the vehicle. More recently though, I've been exposed to freshly made flour tortillas. They are not only "pancakes", they are the fluffy flattened floury cousins of great bread. It's like they're the brothers of roti's. The nieces to flatbreads.
Once you've tasted a good, freshly made tortilla, you'll simply be hooked.
With a recipe that doesn't use yeast, these beautiful staples are dependent on the quality of the flour and the working of the dough. I've make the decision to switch to local stone ground flour a few weeks ago, and with it came an awareness of what natural wheat flour can become. Gideon Milling is a producer with a passion for biological farming and natural flour, and I support their cause.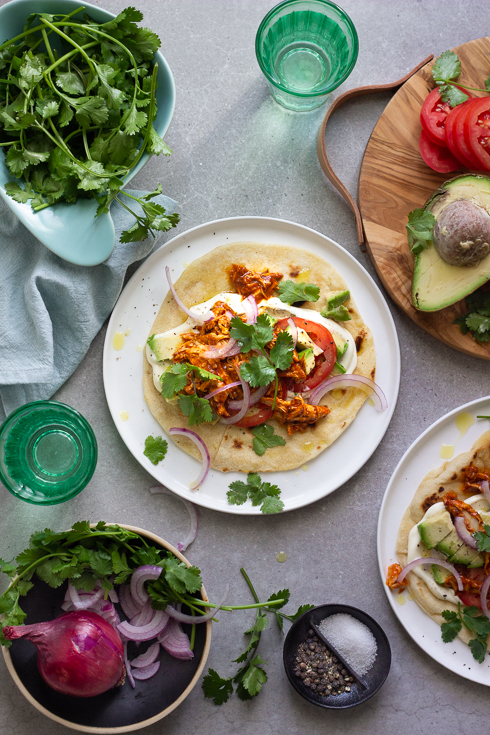 Here's a simple way of using your Gideon Milling Stone Ground White Bread Flour (apart from bread, pizza etc.). With a few very simple ingredients, you can have a stack of 15 tortillas on your table, in your fridge or freezer, easy to reheat and use in so many different ways.
Kids love tortillas, and my daughter would much rather eat one of these than a store-bought slice pf bread. They contain the good proteins, the good fats, and the good carbs for growing bodies (and the healthy balanced adults). And for me who isn't necessarily growing in height anymore, it's just the natural, sustainable, delicious, local choice.
Try your hand at making these tortillas and let me know your thoughts and results. The original recipe is from The Cafe Sucre Farine via my good friend Tasha Seccombe – her girls were so in love with these that they now have a standing weekly tortilla dinner date at home. I suspect it will be the same in our home.
Ingredients:
3

cups

(about 450-480 g) stone ground white bread flour


1

teaspoon

(5 ml)

salt

1

teaspoon

(5 ml)

baking powder

⅓

cup

(80 ml) extra virgin olive oil (or neutral vegetable oil, but I prefer EVOO)


1

cup

luke-warm/warm water

Method:
Place all the dry ingredients in a large bowl and mix well (using your hands or a spoon or an electric mixer). Add the oil and water and mix to a sticky dough, then continue to mix and knead to a smooth dough – it shouldn't take too long. Divide the dough into roughly 15 equal pieces, cover with a damp tea towel and leave to rest for at least 30 minutes. The roll each piece out on a flour surface to a sircle of about 20cm in diameter, and toast it in a hot skillet on both sides until charry & cooked. Remove from heat, stack, and cover with a dry tea towel to keep it soft.
To serve: serve warm with your choice of fillings, like shredded slow cooked meat, tomato salsa, beans, sour cream, guacamole, fresh leaves, herbs, red onion etc.
Note: These tortillas freeze very well.