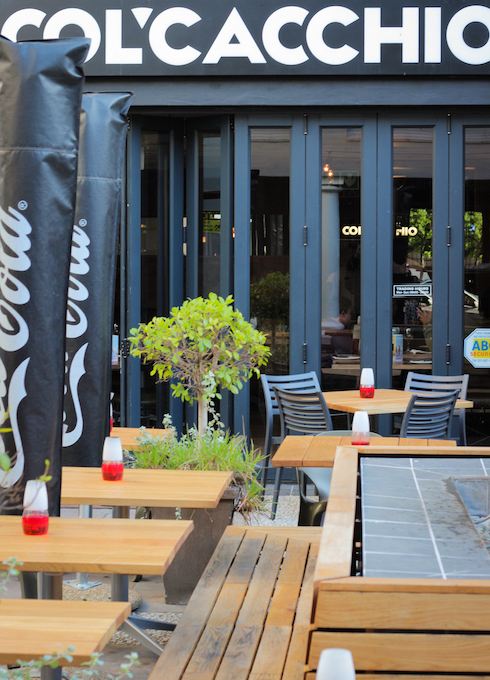 This year, well-known pizza franchise Col'Cacchio celebrates 25 years in the industry. They've updated their branding and revamped some of their flagship stores, with more revamping rolling out countrywide shortly.
I was invited to visit my local Col'Cacchio in Plein Street, Stellenbosch last week. The location of this store has always been a hit – a tranquil courtyard in the absolute centre of town, perfect for families with young kids but also walking distance from campus for students. It has a distinct European feel, yet enough privacy and safety because it is not directly on the street.
Col'Cacchio distinguishes themselves as an Italian-inspired elegant pizzeria with an extensive menu, also including generous salads, antipasto, pasta and desserts. With their menu also recently updated, you can now do half-and-half pizza options, choosing any two of your favourite pizzas on the menu or even creating your own list of toppings.
The standard thin crust of Col'Cacchio's pizzas wins my vote. I also love the size of their pizzas and the fact that they don't feel heavy, but still are generously topped with fresh ingredients. I'll definitely be back for the antipasti platter – such great value and perfect for sharing. Note that there are also gluten free and vegan pasta and pizza options!
As always, kids are well catered for with complimentary pizza dough and cookie cutters to play with, as well as crayons to draw on the brown paper table cover. This literally keeps them busy for ages – I love it.
Linger longer this summer season at Col'Cacchio Stellenbosch, invite a crowd of friends to join you and sit back while you snack through their menu. Their wine selection also includes many local favourites.
Take a look at our visit in pictures: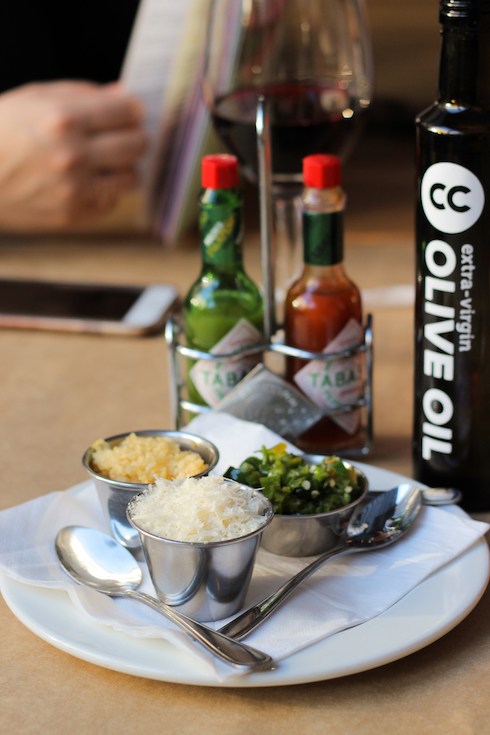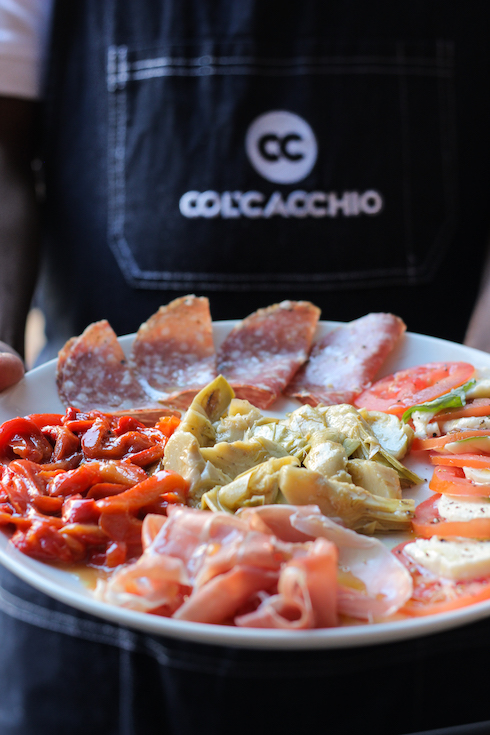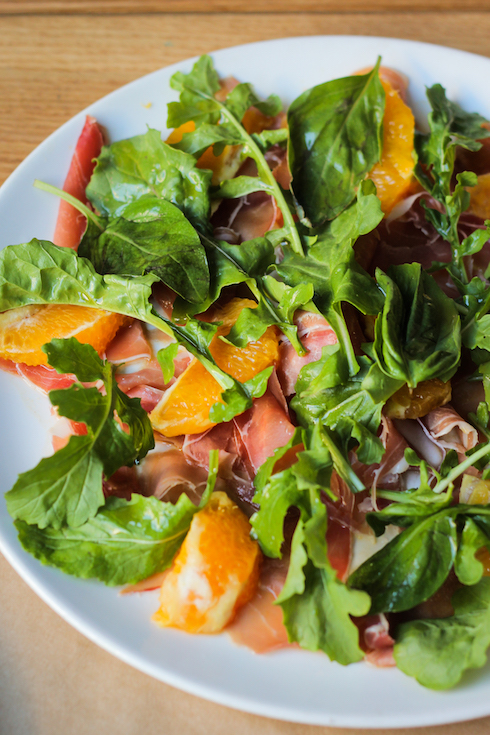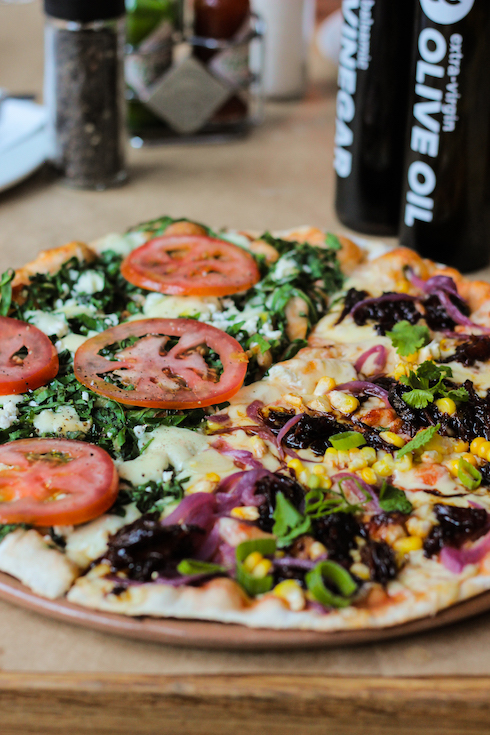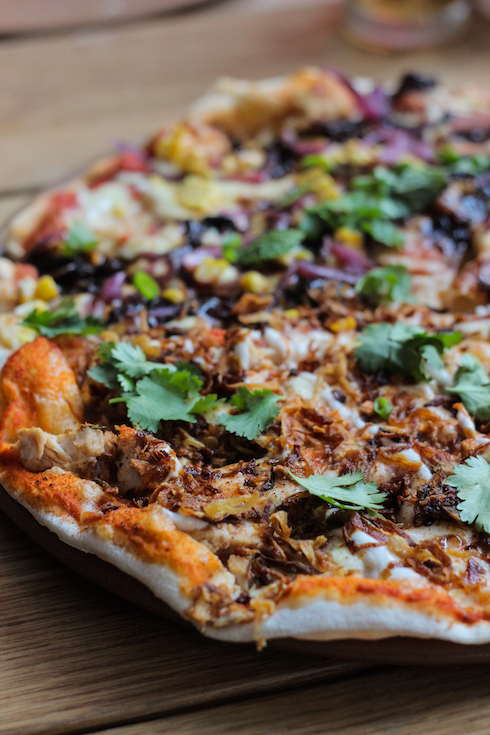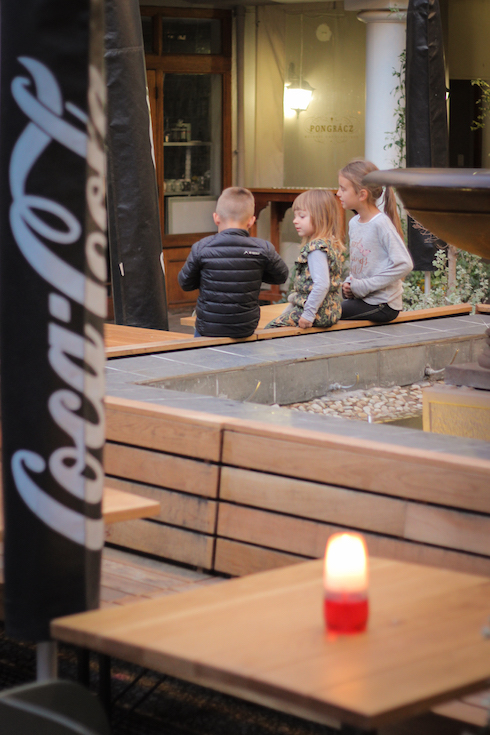 Where to find Col'Cacchio Stellenbosch:
Location: Shop 29-31, Simonsplein Centre, Plein Street, Stellenbosch, 7600
Telephone Number: (021) 886-7088
For more info visit www.colcacchio.co.za or hop onto these social media platforms:
Facebook: https://www.facebook.com/ColCacchio/
Twitter: @ColCacchio
Instagram: @colcacchio
Download the Col'Cacchio Rewards app from the Apple App Store or Google Play & unlock delicious rewards.
Save