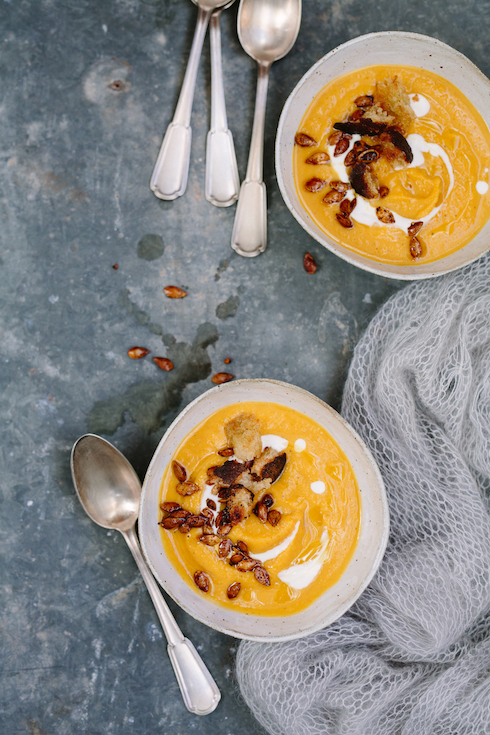 When I was a student, there used to be a place in Church Street called Spice Café that served various soups daily with a slice of bread of your choice. They used to make the most delicious butternut soup – extra thick, super smooth and very creamy. I used to order two bowls in one sitting, my gluttonous nature taking charge.
Although butternut soup has become something of a retro classic (even hated by some), it remains one of the most comforting meals to eat. There's a school of soup makers that relishes the simplicity of the-two-ingredient-butternut-soup (butternut and cream), but sometimes that can resemble baby food. I prefer a soup made with roasted sliced young butternut, scattered with brown sugar, cinnamon & cumin. I add an onion and a small stick of celery, some good quality stock and fresh cream. If you're in the mood for a special touch, reserve the seeds of the butternut and roast them with more spices to create a delicious crunchy topping.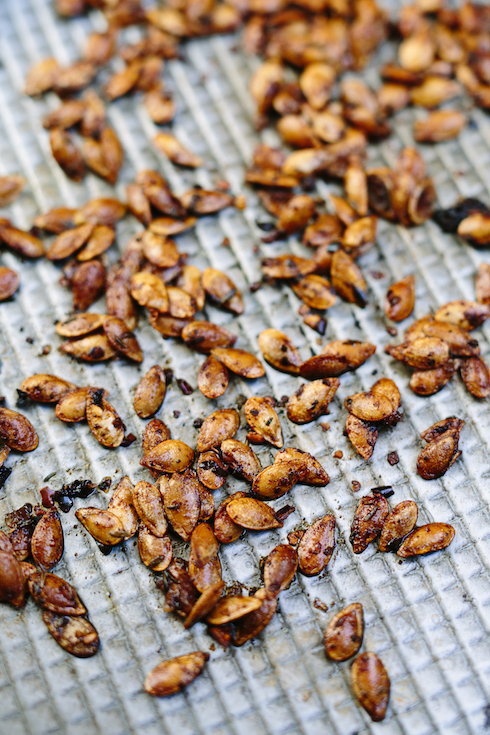 Here's to the ultimate thick butternut soup – such a meatless Monday favourite. Enjoy!
Ingredients for soup: (serves 4)
1-1,2 kg young butternut, peeled & sliced into 1 cm thick slices (reserve seeds and keep aside)
1 onion, peeled & quartered
1 stick celery, sliced
30-45 ml olive oil
salt & pepper
5 ml ground cinnamon
2,5 ml ground cumin
15-30 ml soft brown sugar
375 ml warm chicken stock (or vegetable stock)
125 ml cream
Pre-heat oven to 220 C. Arrange the slices of butternut , onion and celery on a large baking tray lined with non-stick baking paper, preferably in a single layer. Drizzle with olive oil then season with salt & pepper, cinnamon, cumin and brown sugar. Roast for 30-45 minutes until the edges start to caramelize and the butternut is tender.
Place the roasted veg plus all the roasting juices in a deep medium size pot, then add the stock and cream. Use a stick blender and process to a very smooth pulp. Adjust seasoning and add more stock or cream, if necessary. Reheat just before serving.
Tip: If you prefer an ultra smooth texture, push the soup through a fine sieve after blending.
For the roasted seeds:
reserved seeds from your butternut (see above)
a drizzle of olive oil
salt flakes
ground black pepper
2,5 ml paprika
2,5 ml dried thyme
2,5 ml smoked chilli flakes
Pre-heat oven to 180 C. Remove most of the stringy bits from the seeds, then rinse them under cold running water. Drain well and pat dry. Arrange the seeds on a baking tray, then drizzle with olive oil. Season with salt & pepper, then scatter with paprika, thyme & chilli flakes. Roast in the oven for 10-15  minutes or until golden brown and fragrant. Let it cool on the tray, then store in a glass jar with a tight fitting lid.
To serve:
Serve the soup in bowls with a swirl of cream, a drizzle of extra virgin olive oil and some toasted seeds.