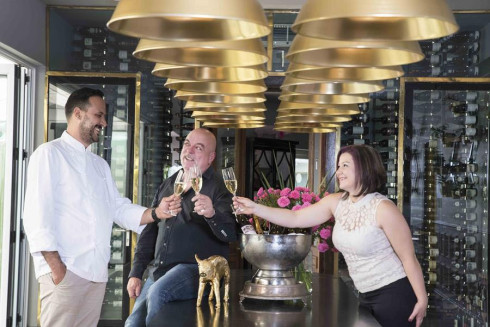 After a magnificent era with head chef Tanja Kruger at Majeka House's Makaron Restaurant, chef Lucas Carstens took over the reigns in November 2015. Under the guidance of Pete Goffe-Wood as their consultant, the Makaron team is now presenting a lunch and dinner menu that is more focused on 'special' rather than 'special occasion' dining.
"We're into food that's more about 'origin' rather than 'process'. If you take a beautiful braised shoulder of lamb as an example, it definitely won't be manipulated in seven different ways. The aim is not to dazzle or intimidate diners," says Pete, "but to create a relaxed, inviting environment in which to enjoy a delicious plate of food that relies on excellent sourcing."
I was invited by the Makaron team to experience their new offering earlier in February this year as a three course dinner with wine pairings. As all of my previous experiences at Makaron were superb, I was interested to see what the new team had up their sleeves.
Majeka House & Spa is situated in Paradyskloof, a quiet leafy suburb in Stellenbosch. Tranquil surrounds have always been a great backdrop for luxurious hospitality experiences, and if you take a look at the nearby majestic mountains and adjacent vineyards you'll know that you're in the centre of the glorious Winelands.
We kicked off the evening with cocktails next to the pool, then moved into the dining area where we were seated outside on the terrace. It was a perfect evening in Stellenbosch. We scanned the menu and asked for recommendations from our very well-informed waiter. Here is our dinner in pictures, each accompanied by sommelier Esmé Groenewald's suggested wine pairings.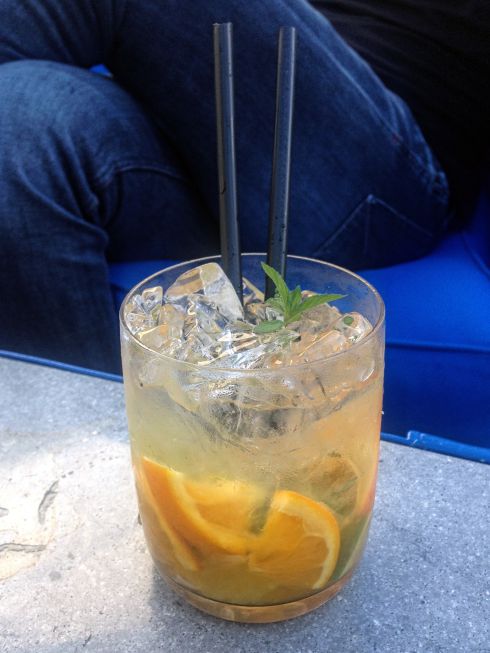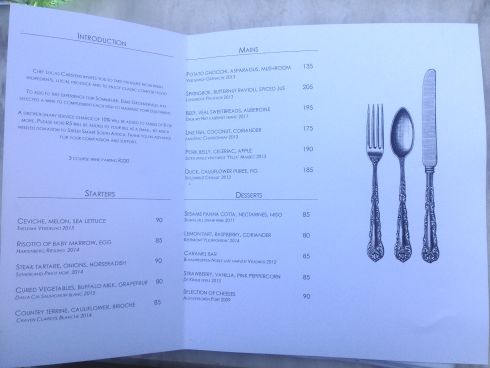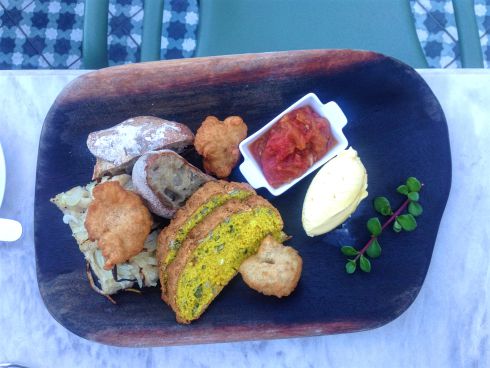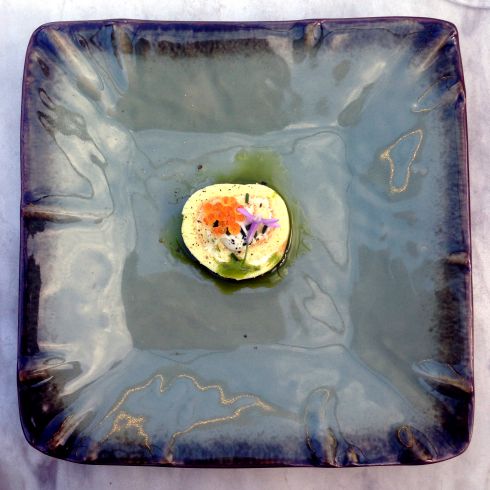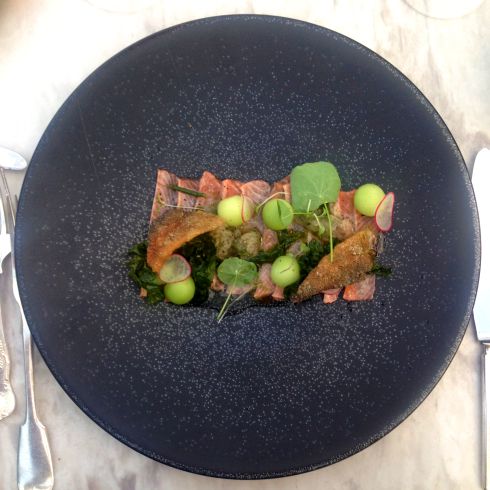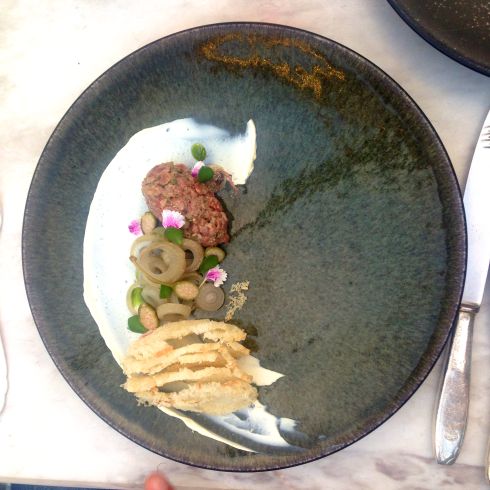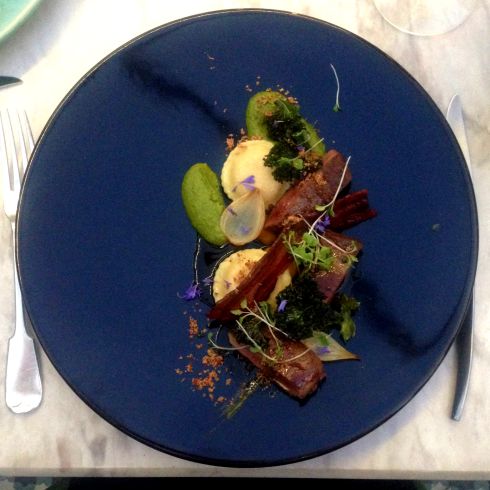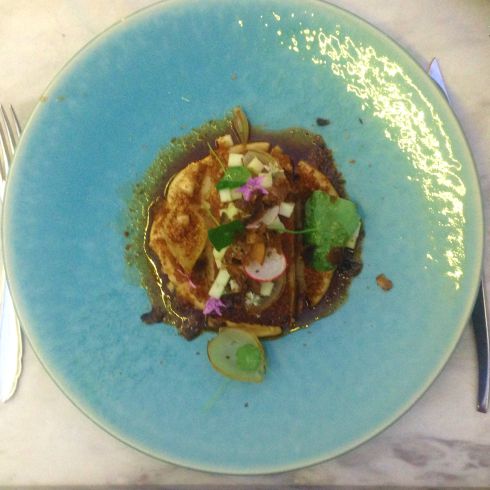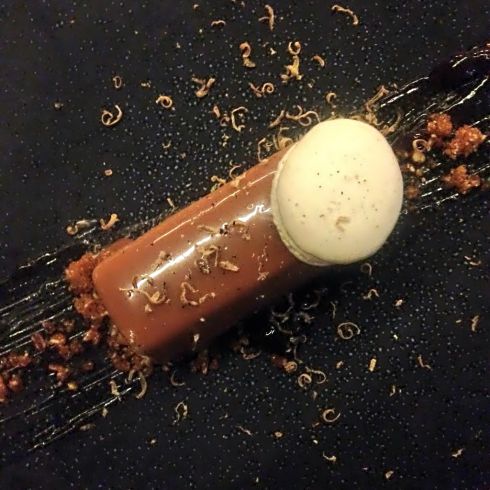 Schalk had the Sesame Panna Cotta for dessert, but the light did not allow me to take a deserving photograph.
It would be my absolute recommendation that you take the wine pairing option with your choice of dishes as it elevates the dining experience to new heights. I especially loved the Blaauwklippen Noble Late, the Pella Malbec and the Longridge Pinotage pairings – superb suggestions.
My favourite from this dinner was the Springbok main course – meltingly soft meat, beautifully presented, perfectly seasoned. The Sesame Panna Cotta with nectarines and miso was also a total hit, served with Signal Hill Straw Wine 2011.
Makaron Restaurant continues to deliver invigorating and stylish food with their new menu and new team, although it is uncomplicated and truly accessible. I specifically enjoy their attention to detail when it comes to service – friendly, informed, attentive, knowledgeable staff. They are comfortably situated on the outskirts of town, close enough to make your journey just a handful of minutes from the centre of Stellenbosch.
Majeka House & Spa: 26-32 Houtkapper Street, Paradyskloof, Stellenbosch.
Lunch: 11:00 – 21:30
Dinner: 18:30 – 20:30
For bookings call +27 21 880 1549 or e-mail [email protected].
For more information, visit www.majekahouse.co.za
For press assistance contact Ian or Lise Manley of Manley Communications on 0861 MANLEY (626 539), email to [email protected] or visit the Press Room of Manley Communications at www.manleycommunications.co.za.