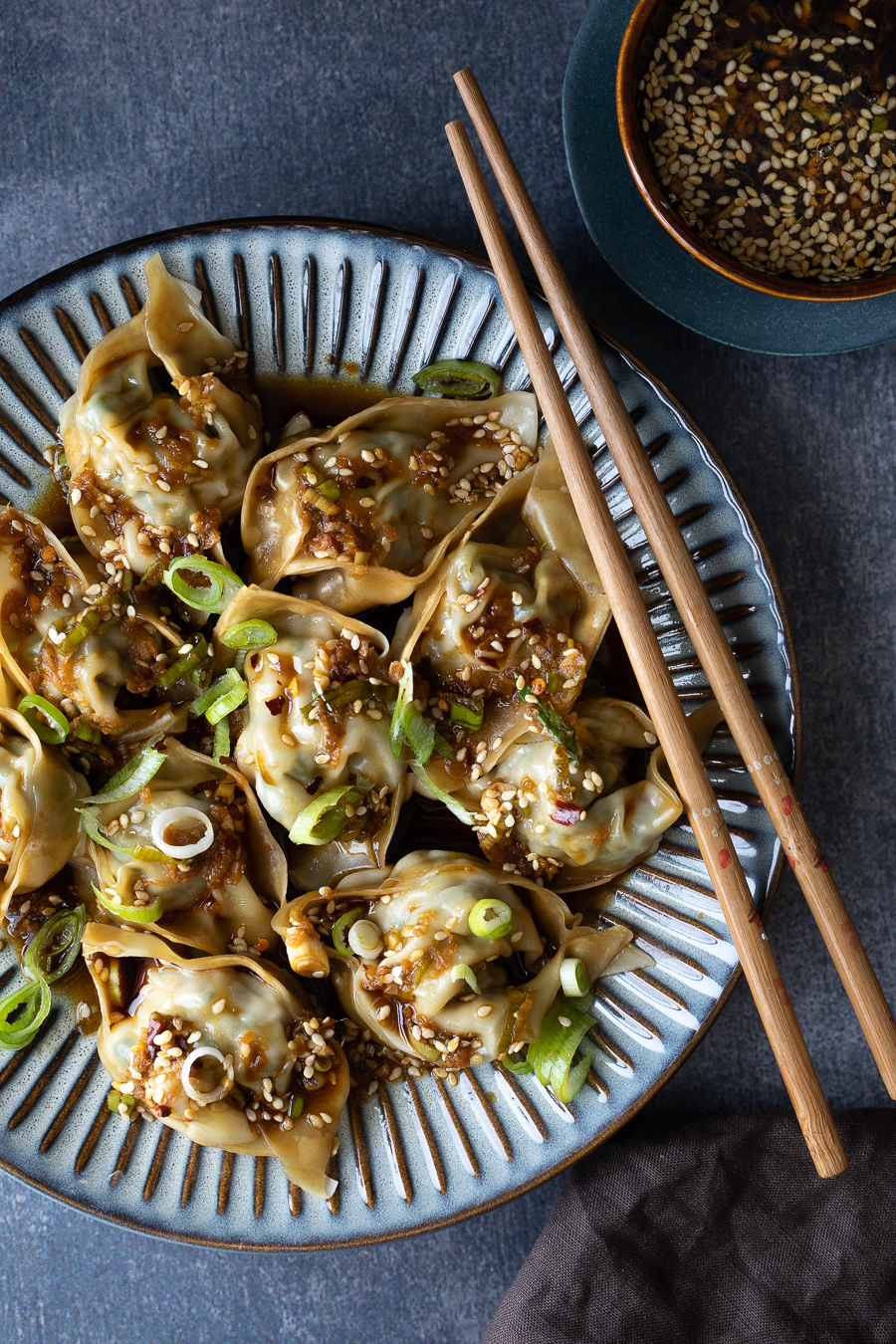 I absolutely love any kind of dumpling or wonton with a zippy dipping sauce, but I never realized how easy it is to make at home until I tried this recipe. These spinach and pork wontons are a breeze to make, and the punchy stir-together sauce requires no extra cooking. I steamed them in my Philips All-In-One Cooker – it has a handy steaming tray – but you can also boil them in water (or even pan-fry!). McCain's Frozen Garden Spinach takes all of the veg prep out of the equation too, and there is zero waste because you just use as much as you need. The team from McCain always says "meals are better together", so grab a bestie or a family member and get cooking!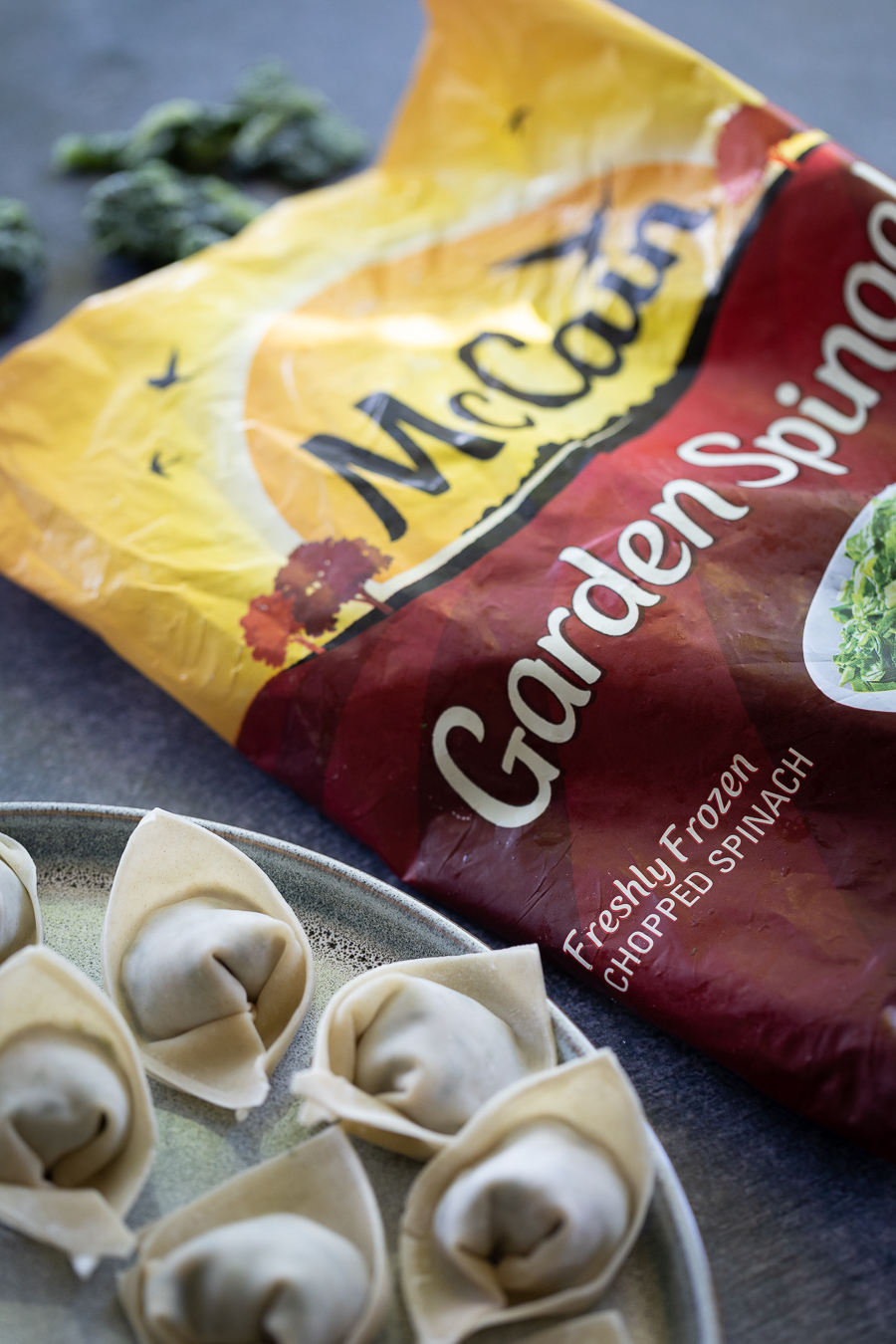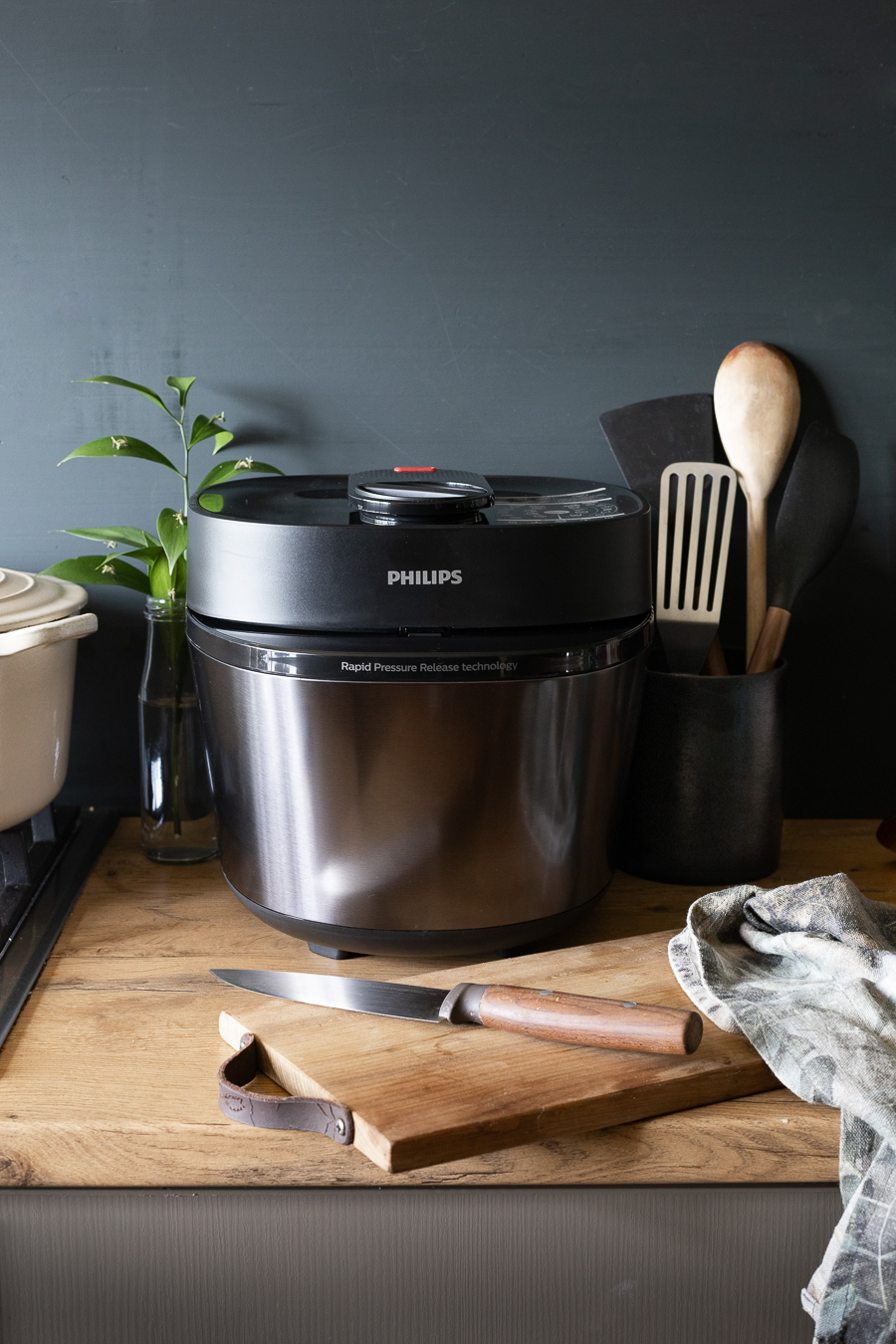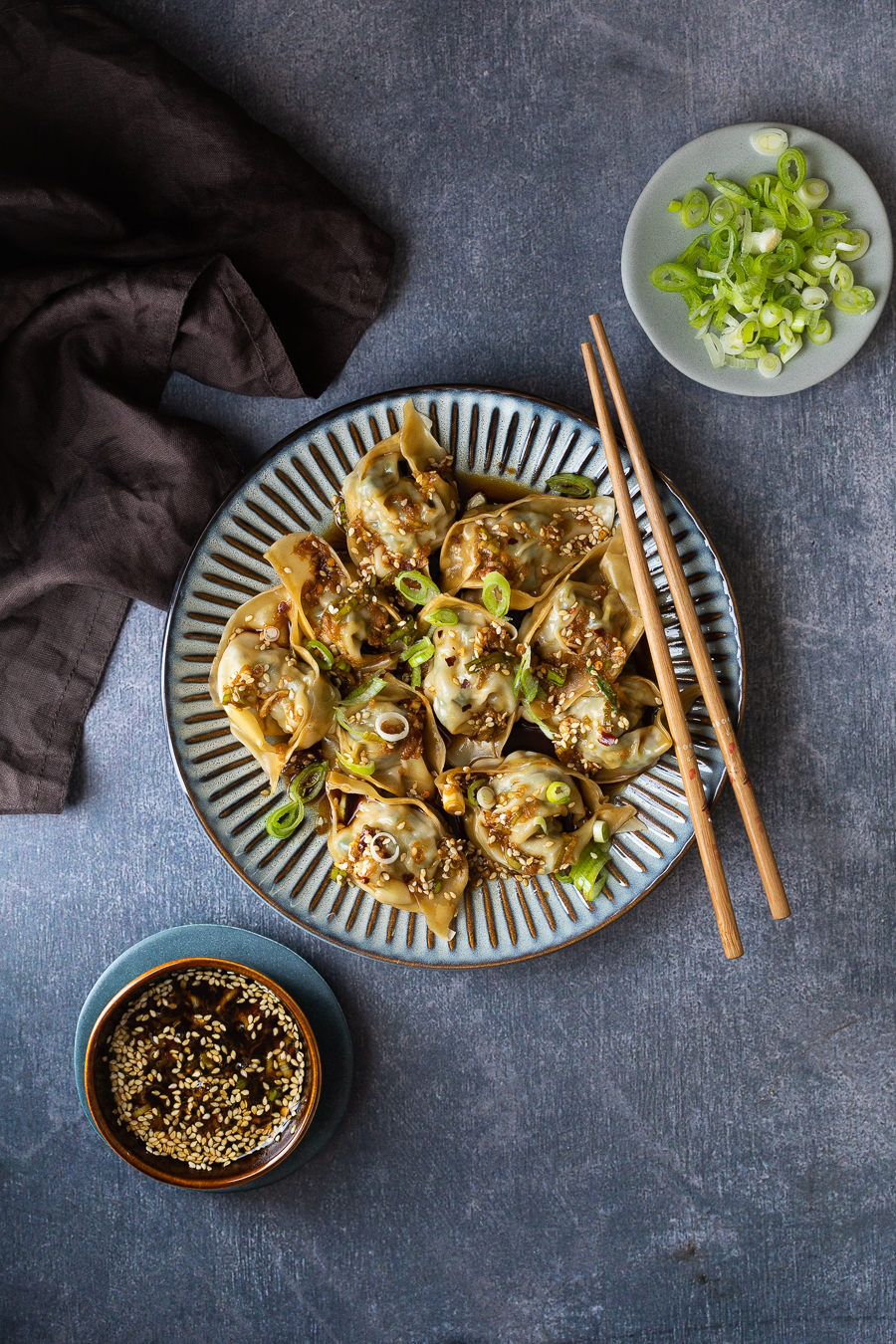 (serves 4)
For the wontons:
1,5 cups McCain Frozen Garden Spinach
300 g pork mince
½ cup spring onions, finely sliced
1 tablespoon grated fresh ginger
1 tablespoon soy sauce
1 packet ready-to-use wonton sheets
a few teaspoons water
For the sauce: (can be doubled, if you like a lot of sauce)
60 ml soy sauce
30 ml rice vinegar
10 ml sesame seeds
5 ml sesame oil
5 ml sugar
15 ml grated fresh ginger
1 small garlic clove, finely grated
¼ teaspoon chilli flakes (adjust to your liking)
a few spring onions, finely sliced
Make the filling: place the frozen spinach in a small bowl and microwave for 1 minute and 30 seconds. Add it to the bowl of a food processor or blender, along with the mince, spring onions, ginger and soy sauce. Process for a few seconds until roughly mixed. On a clean working surface, use your finger dipped in water to wet the edges of a wonton. Place a generous teaspoon full of filling in the middle of the wonton wrapper, then fold one edge over to form a closed triangle. Lightly wet one of the long edges again, and pinch the two long edges together to form an ingot shape (or pinch it closed in whichever shape you prefer). Steam* or boil the wontons for 10-15 minutes or until cooked and tender, then serve hot with the sauce spooned over, and some extra sliced spring onions sprinkled on top.
Make the sauce: stir all the ingredients together in a small mixing bowl.
*If using the Philips All-In-One Cooker, fill the bowl with 2 cups water, spray the steam tray surface with non-stick spray, then arrange a batch of filled wontons on top. Close the lid and lock it, select the steaming function by using the down arrow, then select pork. When the desired pressure is attained, the timer will start (automatically set for 30 minutes). After 10 minutes, press the "add ingredient" function on the left to release steam and open the lid when the cooker is ready, Carefully remove the steamed wontons and repeat for more batches.
Note: Any extra filled wontons (uncooked) can be frozen very successfully – seal in a plastic container or zip-lock bag in the freezer, then cook/steam from frozen as above, adding an extra 3-5 minutes to the cooking time.
(This recipe was created in proud collaboration with McCain South Africa.)