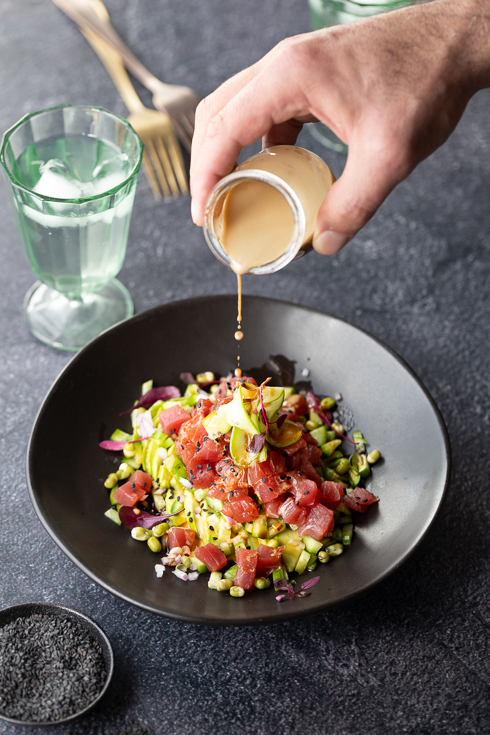 What's better than a super fresh tuna steak? A super fresh tuna steak that has been ethically caught, one-by-one, in the wild using traceable small-scale fishing boats around Cape Town and Hout Bay. It's one hook, one man, catching one fish at a time. This one-by-one style of tuna fishing is the only method that is considered to be environmentally safe, socially responsible, and based on generations of tradition. Fishing one-by-one allows tuna species to flourish as these methods make it near-impossible to overfish. Furthermore, it reduces by-catch of marine life, helps to protect and restore biodiversity, and minimizes plastic pollution in and around South African waters.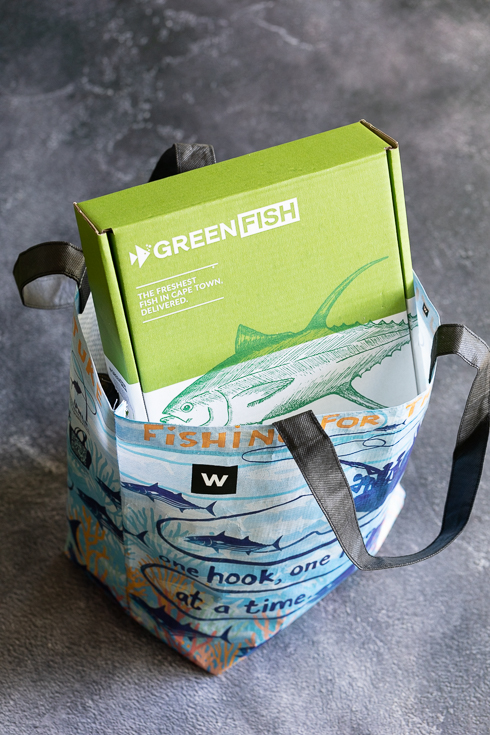 The IPNLF (International Pole and Line Foundation) celebrated World Fisheries Day on the 21st of November 2021 and they've invited me to take part in sharing their message. I've just received a blue "Fishing for the Future" Woolies bag filled to the brim with fresh & pantry ingredients and a box containing two large fresh yellowfin tuna steaks from Greenfish (caught off Cape Point within 24 hours prior to delivery). They are both partners of the IPNLF in promoting "one hook, one line, one fish at a time" – even for canned tuna.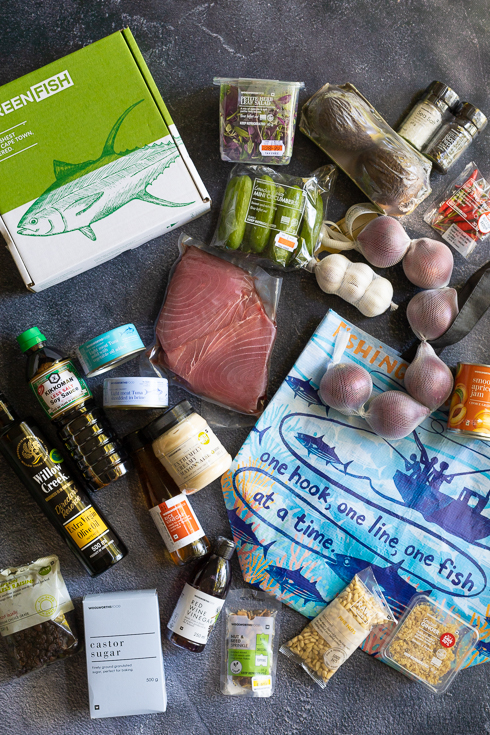 So, how can you and I make a difference? We can choose one-by-one tuna on a regular basis, not leaving it for anniversaries or restaurants only, embracing the powerful environmental, social, and economical benefits it brings to South Africa. Chef extraordinaire Reuben Riffel has also joined the cause, and the IPNLF has shared two of his recipes with me, one being a flavourful tuna tartare that I've reinterpreted slightly using the ingredients in my Greenfish box and blue Woolies bag: diced fresh tuna, avocado, baby cucumber, red onion, fresh chilli and ginger, baby leaves, soy sauce, sesame oil and olive oil. I've added some black sesame seeds and a few bean crunchy sprouts. Reuben's punchy dressing is made in a blender, which gives it the texture of a creamy emulsion (if your blender is powerful enough), but you can also just shake it in a jar. Absolutely lip-smackingly delicious – I can honestly eat like this every day of my life.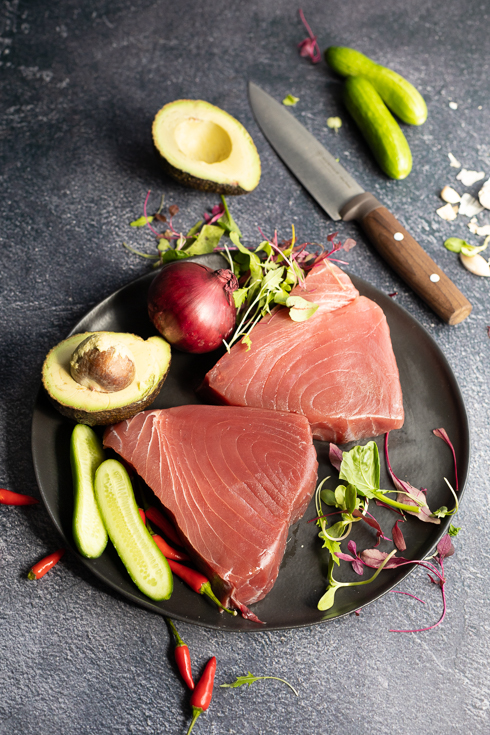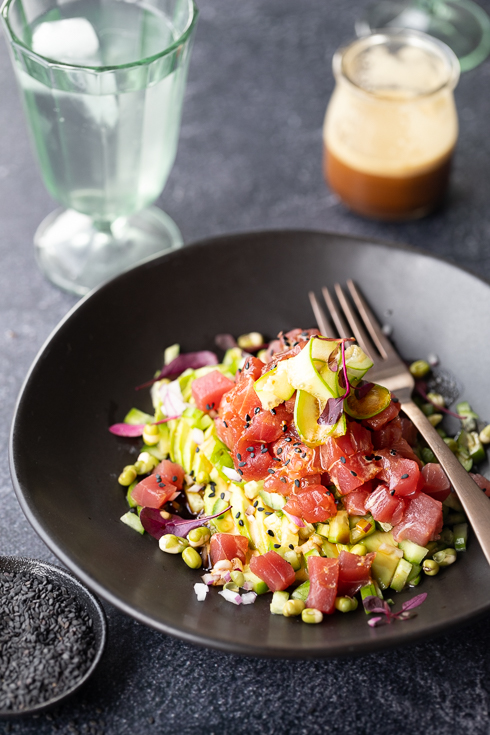 I will leave you with a message from the IPNLF: "Increasingly, consumers are demanding to know the origin of their meat and produce, seeking fair treatment for the animals and farmers. There is an equal need in this for our oceans. If the global pandemic and lockdown has shown us anything, it's the importance of paying more attention to what we eat, how we eat it, and where it was sourced. The ocean is an amazing part of the earth that has been exploited for hundreds of years, but we can revolutionize market dynamics and we can demand change, by changing demand. The ocean provides us with many things we take for granted in our daily lives, such as a sustainable food source. We need to keep it clean and safe for all the wildlife there now and for our siblings, our children, and their children so they will have it to swim, to dive, to play on the beaches, creating memories and enjoy tuna as we have been able to."
Here's Reuben's fabulous recipe with a few small twists of my own. I've already also experimented with searing the tuna (coated in sesame seeds) in hot olive oil and serving it in beautiful slices, with a similar salad of avocado & cucumber – absolutely scrumptious!
For the dressing/emulsion:
1/4 cup soy sauce
3 tablespoons rice wine vinegar
1/2 tablespoon sugar
2 tablespoons chopped/grated fresh ginger
5-10 ml dark sesame oil (or 15-30 ml light sesame oil)
3 tablespoons extra virgin olive oil
1/2 small red chilli (or green chilli), chopped
For the tartare salad: (serves 1, adjust for more people accordingly)

1/2 avocado, thinly sliced (or cubed)
1 mini cucumber, one third thinly shaved with a peeler, other 2 thirds finely diced
1/2 red onion, finely diced
200 g fresh tuna, cubed (not chopped)
a handful bean sprouts
a handful baby leaves (or chopped chives or coriander leaves)
1/2 teaspoon black sesame seeds (optional)
Make the dressing/emulsion first by blending all the ingredients in a tall cup using a stick blender. Set aside while you prepare the salad: arrange the avocado in a shallow bowl (fanning it out, if sliced). Top with the diced cucumber & onion, then place the cubed tuna on top. Scatter with sprouts, baby leaves and sesame seeds, then pour the dressing over the top, using as much or as little as you like. Serve at once.