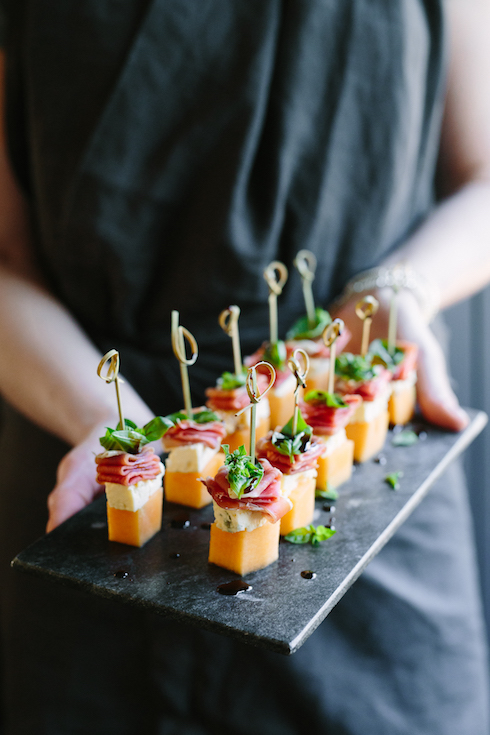 We're all starting to gear up for a few weeks of entertaining and celebrating this festive season. I love spoiling my guests with some small bites before the start of a meal. If you keep it simple, it won't take up too much time and will add so much to your gathering.
The combination of melon and ham is a true classic. I've added blue cheese and basil leaves for a savoury, creamy and fresh extra touch and it works like a charm. No cooking required, just cut, skewer and serve.
Treat yourself and your guests to some fabulous-looking canapés this December – it's totally worth it!
Ingredients:
1 melon, peeled, seeds removed and cut into 2 x 2 cm cubes
2 x 125 g blue cheese, cut into cubes
about 160-200 g finely sliced prosciutto, each piece folded into a neat little stack
a handful of fresh basil leaves
Method:
Use small skewers to arrange the melon, blue cheese, prosciutto and basil into a neat upright stack. Serve immediately.
Tip: Cut larger slices of prosciutto in half, if necessary.