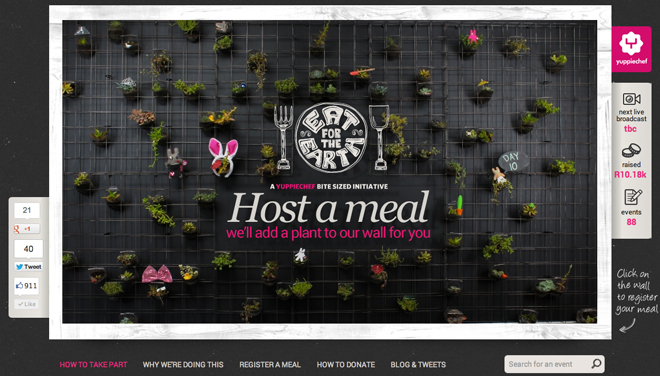 The folks at Yuppiechef recently told us about their "Eat for the Earth" initiative. It's a fun way to raise awareness and funds for Soil for Life – a fantastic organisation based in Cape Town that equips people in some of South Africa's poorest areas with skills and resources to grow their own food.
Read more about how to take part online, and have fun while doing something great for the earth! Registrations close Friday 7 June, and you need to host your meal, upload photos and gather donations by Friday 14 June.
The team from The Food Fox will be hosting a "Soup, Sherry & Shenanigans!" evening this week, in support of this initiative. We're looking forward to it!