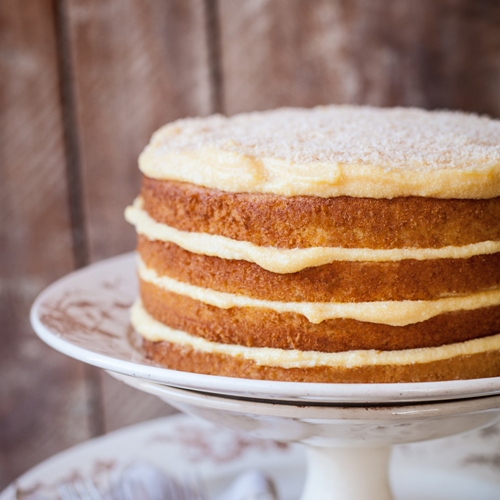 I consider myself very lucky to have grown up in our neighbourhood in Uniepark, Stellenbosch. There were many other children around, and we would play in the park across our house until night time. I had many friends, and a few of us shared a classroom from primary school to matric. I still remain friends with a couple of these amazing childhood friends, as it seems that we were interwoven in each others lives forever – almost like family.
One of these special women is Martinette Basson (previously De Jongh).  Her Dad worked with my Dad at the University, and her Mom was a highly respected nurse. They always had the BEST snacks at their birthday parties (she had an older sister and a younger brother), and we used to bake cookies and make fudge at each other's houses. We also had the most amazing sleepover parties, which always included a midnight feast where we raided the pantry. Those were great times!
Unfortunately, Martinette's Dad passed away a few years ago, and she moved back from the UK with her young family to spend some time at her Mom's house in Stellenbosch. I attended a baby shower of her youngest daughter, and had the most amazing custard cake – her Mom's recipe – complete blast from the past! This was the cake that I had dreamt about for years, not being able to find the recipe anywhere, nor buy a similar cake in any shop. I asked for the recipe, and she wrote it down for me on her Mom's customised writing pad (it says "From the desk of Elza de Jongh"). I stuck the piece of paper in my recipe book, and it has since collected a few yellow "baking marks", showing just how popular the recipe is!
Sadly, Martinette's Mom passed away shortly after I had gotten the recipe. She was a formidable women, quietly spoken, but such an inspiration to all of us. I now think of her every time I see the handwritten recipe "from the desk of Elza de Jongh" for custard cake. I'm sure she is smiling at how much joy this recipe has brought to our family!
Tannie Elza, no-one can beat your custard cake! We miss you!
Note: This recipe is all about the custard icing. Please use any sponge cake recipe that you are comfortable with – I like the warm milk method, and I use a little less sugar than tannie Elsa's original cake batter recipe. But don't tweak anything about the custard icing – it looks a little curdled, but that is exactly what it should look like! 🙂
Ingredients for sponge cake:
 4 eggs
300 ml (250 g) caster sugar
500 ml (280 g) cake flour
15 ml baking powder
a pinch of salt
250 ml milk
100 g butter
5 ml vanilla essence
Method:
Pre-heat oven to 180 C. Grease and/or line 2 x 20 cm round cake tins.
Beat eggs and sugar until light and fluffy.
Sift flour, baking powder and salt together, then fold into egg mixture.
Heat milk and butter until butter is melted, but don't let it boil. Add vanilla, then fold into flour and egg mixture.
Pour batter into lined cake tins, then bake for 25-30 minutes until cooked and golden brown.
Remove from oven, and cool on wire racks.
Ingredients for Custard icing:
500 ml milk
100 ml custard powder (I use Moirs)
125 g butter at room temperature
200 ml caster sugar
5 ml vanilla essence
100 ml desiccated coconut, toasted to a golden brown in a dry pan
Method:
Dissolve the custard powder in 100 ml milk. Heat remaining 400 ml milk until boiling point, then add custard mixture and stir for a few minutes over lowered heat until it is smooth and thick. Take care not to let it burn.  Remove from heat and set aside to cool.
In a large mixing bowl, beat butter with sugar and vanilla for a few minutes until creamy.
Add cooled custard to butter mixture, then beat on high speed for about 3 minutes until smooth. It will look slightly curdled, that is perfect!
Spread custard on cake layers and on top, then top with toasted coconut.
Credits:
This post was especially written for The Pretty Blog by Ilse van der Merwe from The Food Fox.
Food: Ilse van der Merwe from The Food Fox.
Photography: Tasha Seccombe.
Styling: Tasha Seccombe