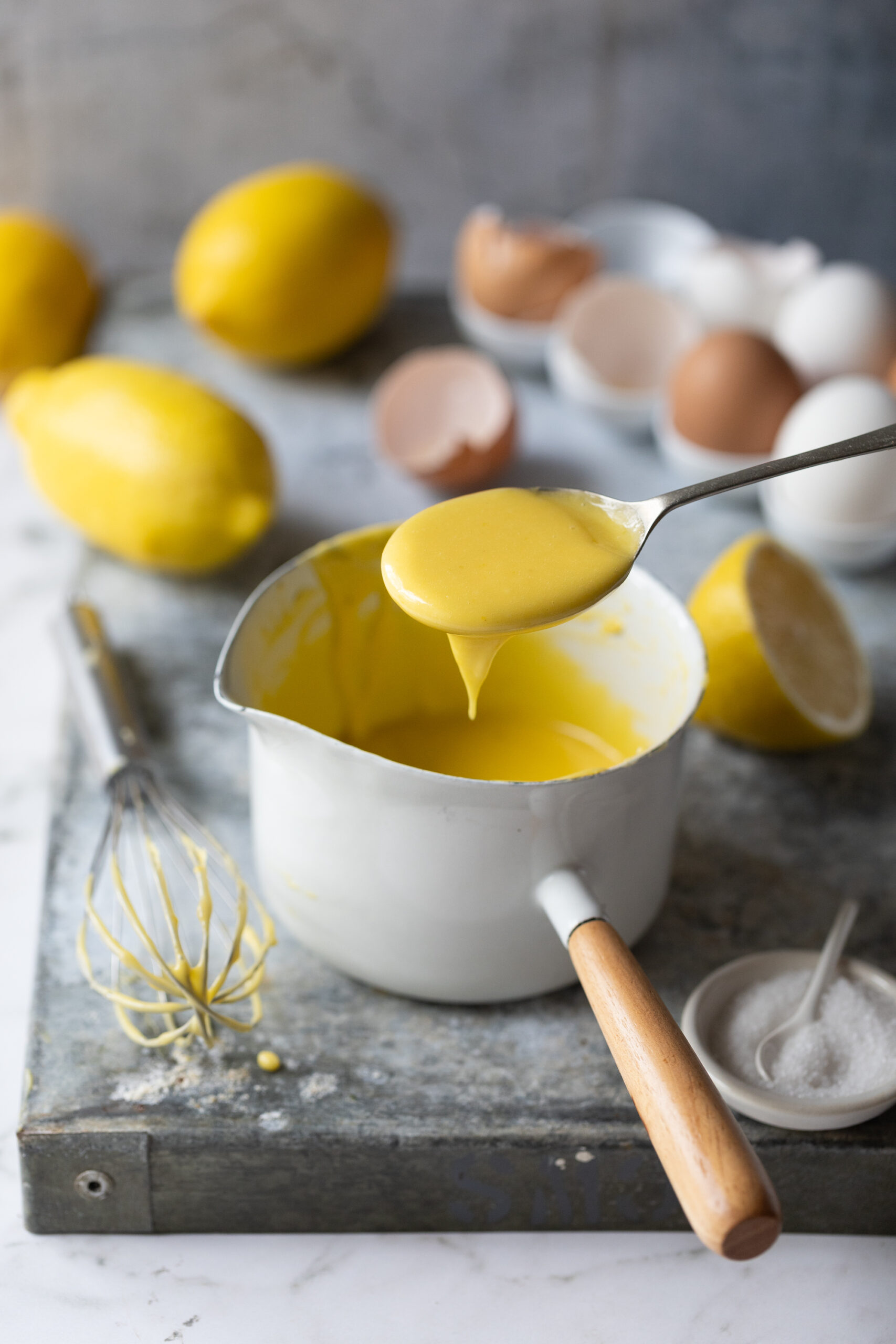 Nothing beats the luscious texture and zesty flavour of a buttery hollandaise sauce! Spooned over poached eggs on English muffins or toast, Eggs Benedict quickly became one of the most popular breakfasts all over the world. Try this version of Eggs Benny, with an easy LemonGold Hollandaise over free-range poached eggs on wholewheat seeded toast with avocado, cold-smoked trout and chives. LemonGolds are virtually seedless and super juicy, so you can squeeze that juice directly into the pot without any seeds getting in there.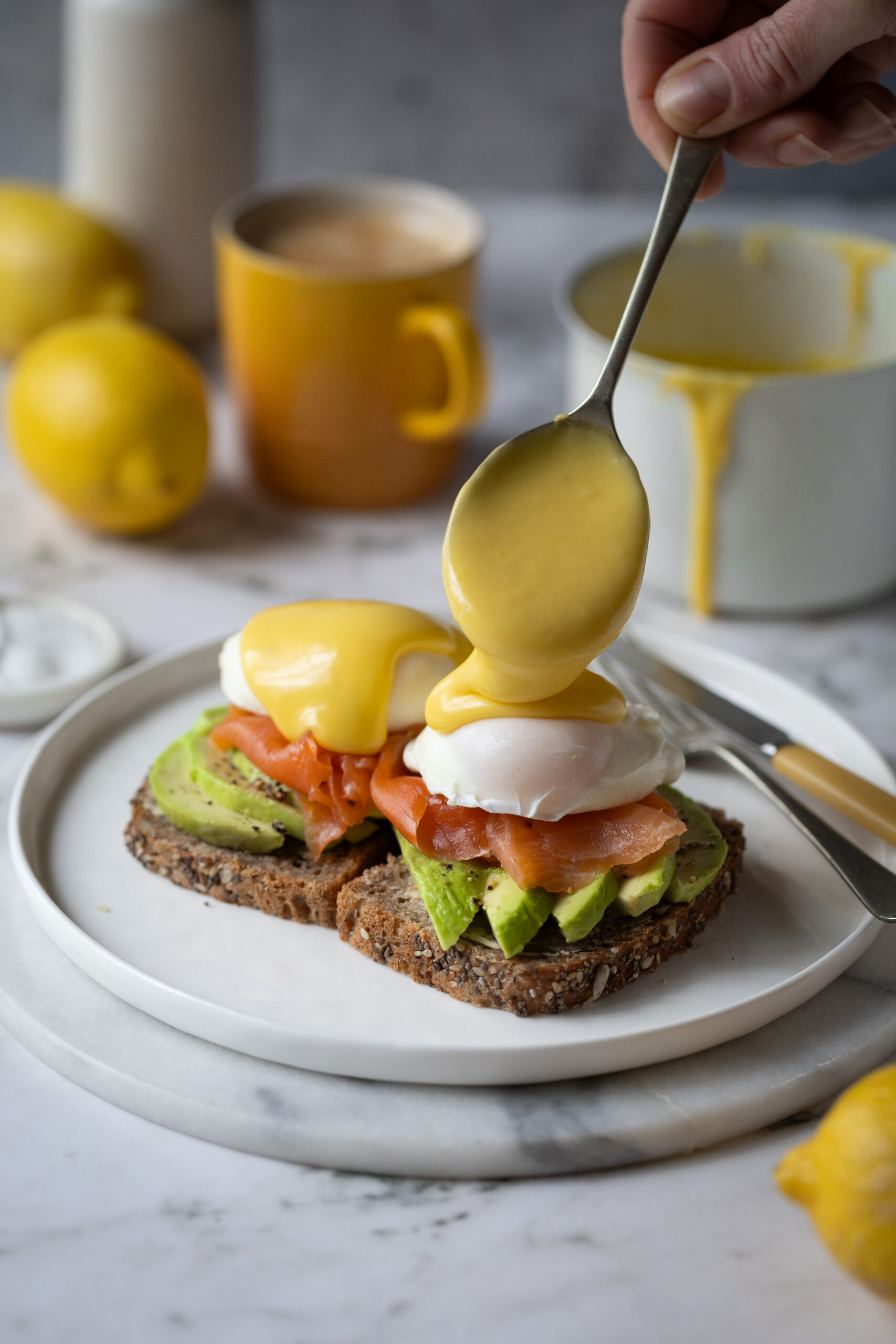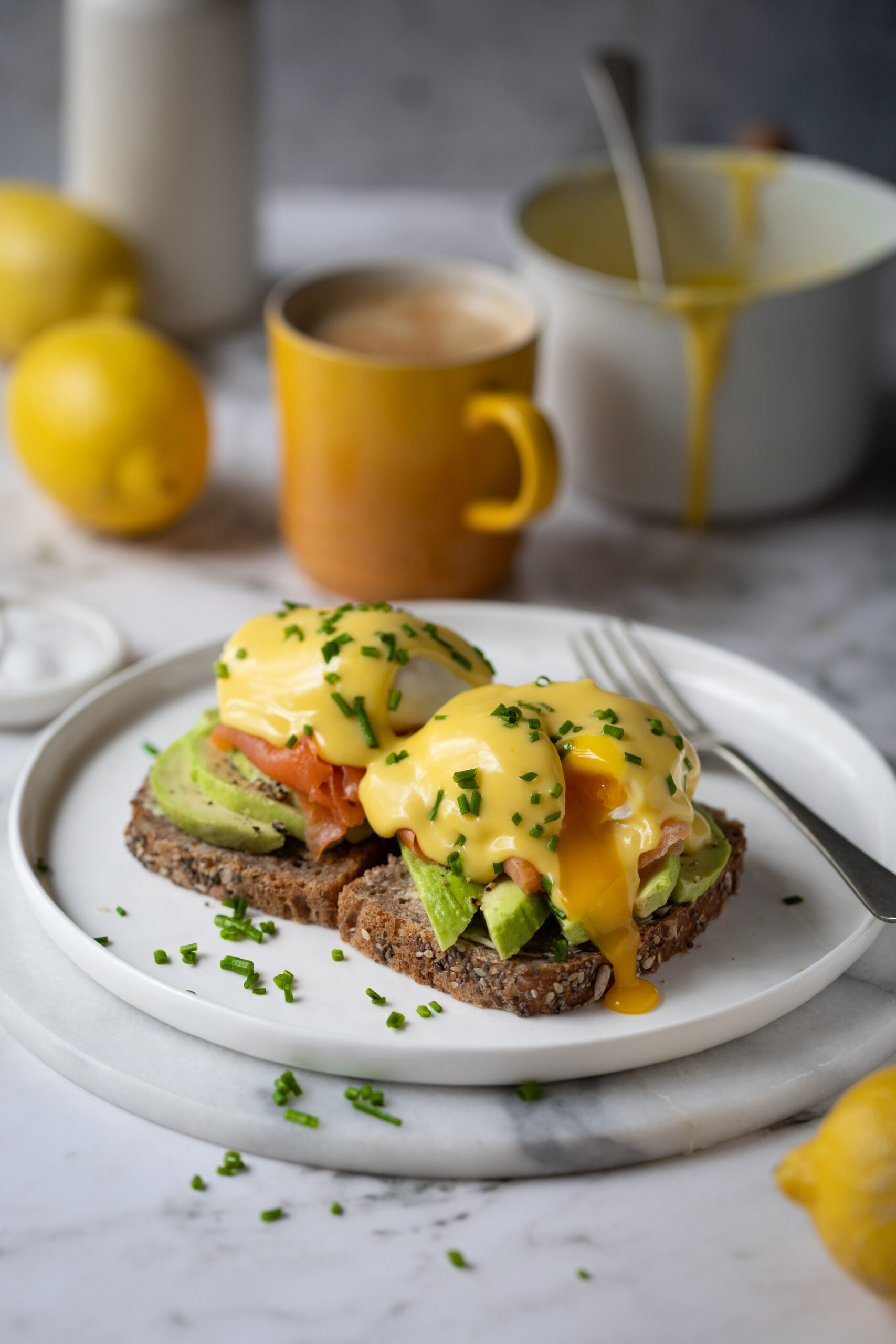 Ingredients: (makes about ¾ cup, serves 3-4)
For the hollandaise:
3 XL free-range egg yolks
15 ml (1 tablespoon) freshly squeezed LemonGold juice
15 ml (1 tablespoon) water
5 ml (1 teaspoon) Dijon mustard
a pinch of salt
125 g cold butter, cubed
To serve: (per portion)
2 small slices wholewheat seed loaf
butter, for spreading (optional)
½ avocado, sliced
a few slices cold smoked trout
2 XL free range eggs (very fresh)
15 ml white vinegar (or LemonGold juice)
a few chives, finely chopped
salt & freshly ground pepper, to taste
Method:
Find a small pan that fits relatively snugly over a small saucepan/pot. Place the saucepan over low heat with water (about 4-5cm deep) and bring to a slow simmer.
Into the small pan, add the yolks, LemonGold juice, water, mustard and salt. Whisk to combine, then place over the saucepan of simmering water, stirring constantly until it starts to heat up. As soon as the mixture starts to thicken, remove it from the heat and add a few cubes of butter, stirring until it starts to melt. Continue stirring until fully melted, returning it to the heat now and then. Continue this process until all the butter is incorporated and you have a thickened luscious sauce. Set aside briefly while you poach your eggs.
Into the same sauce pan with water, add the vinegar and bring to a very slow simmer. Break the eggs one by one into a ½ cup measuring cup, then slip into the simmering water. Cook for exactly 4 minutes for a soft yolk, then remove with a slotted spoon onto a clean plate.
Assemble your (buttered) toasts with sliced avocado and cold smoked trout. Top with the warm poached eggs. Give your hollandaise a quick whisk (return to the heat for just a few seconds if it has cooled too much), then spoon generously over the eggs, topped with chopped chives. Serve at once with salt and freshly ground pepper on the side.
(This post was created in proud collaboration with LemonGold.)