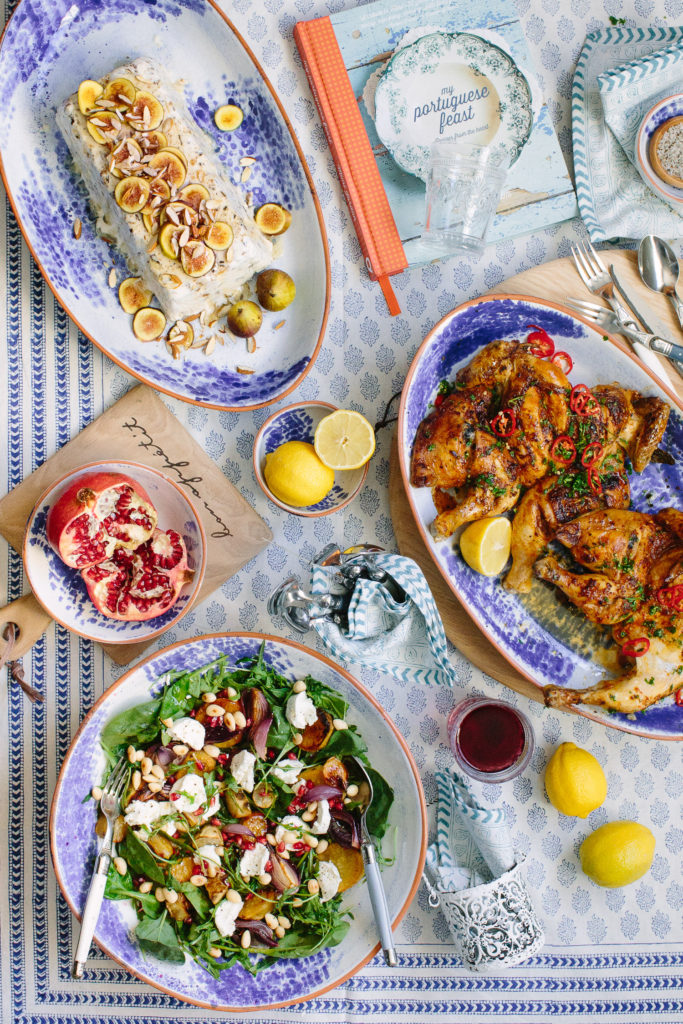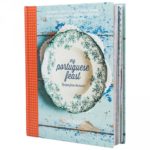 One of the most beautiful recipe books on the shelves this festive season is Mimi Jardim's My Portuguese Feast – Recipes From The Heart, available from Poetry stores. Mimi is a living legend when it comes to Portuguese cooking in SA: she has run her own cooking school for over 50 years and is also a representative of the Nando's restaurant chain. Her book is a tribute to her years of cooking, teaching, loving, exploring and sharing. "It highlights the flavours and tastes of Portuguese food and showcases the way the Portuguese cook – with their hearts and their souls, and not always in exact proportions!"
Here is a splendid Portuguese summer feast out of Mimi's book, complete with the most beautiful, brand new Portuguese homeware available from Poetry stores. You will agree that the tableware and linen in the photographs are some of the most beautiful ranges that Poetry has ever stocked and a must for your festive table this season. Happy cooking!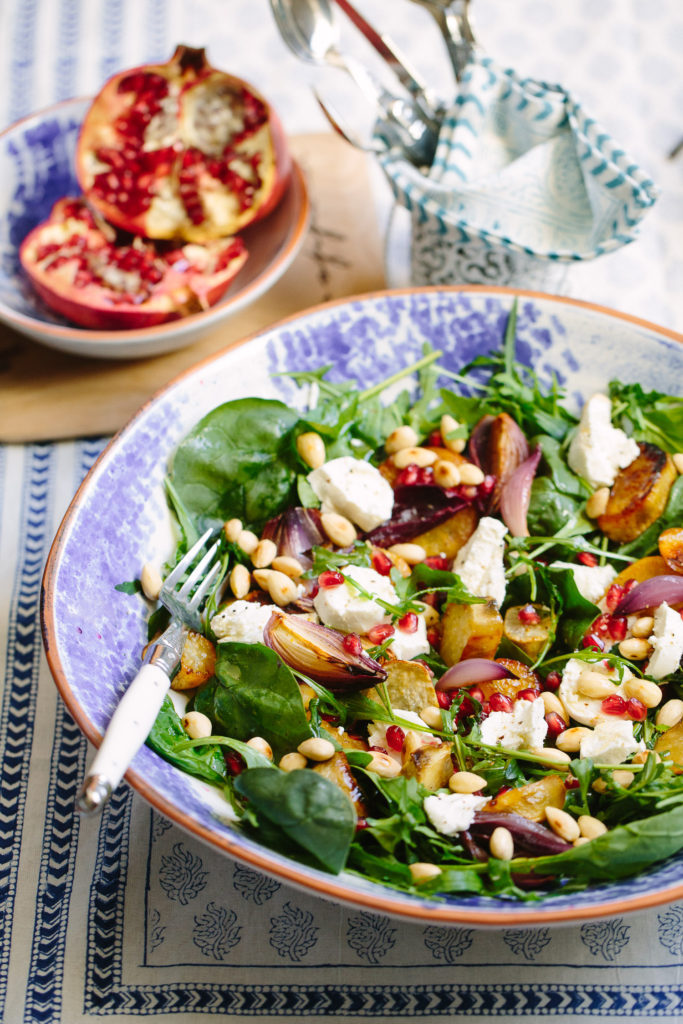 Roasted sweet potato salad (serves 4)
150 g whole blanched almonds
125 ml olive oil
coarse salt
1 kg sweet potato, peeled and cut into chunks
2 red onions, peeled and cut into quarters
2 cloves garlic
1 stick cinnamon
125 ml orange juice
salt & pepper
about 100 g baby spinach
about 100 g rocket
250 g goats cheese
250 ml pomegranate seeds
orange zest, to garnish
Method:
Preheat the oven to 200 C. Place the almonds in a roasting pan and drizzle with some of the olive oil and coarse salt. Roast for 5 minutes, turning then2-3 times. Remove from the oven and drain the almonds on paper towel. Reduce oven temp to 180 C. Place the sweet potato in a baking dish, add the red onions, garlic, cinnamon and orange juice and drizzle with a little more of the olive oil. Season to taste and salt and pepper and mix well. Bake for about 40 minutes, stirring twice. Line a salad bowl with baby spinach and rocket. Top with roasted sweet potatoes and pour over any juices from the baking dish. Crumble over the cheese, sprinkle with the roasted almonds and garnish with pomegranate jewels. Drizzle with the last of the olive oil, sprinkle with orange zest and serve.
Raymond's Travelling Piri-Piri Chicken (serves 4-6)
1 medium-sized (1-1,2kg) chicken
salt, to taste
pepper, to taste
100 G soft butter
whole piri-piri chillies, crushed (use 3-5 for medium and 5-10 for hot)
10 ml lemon juice
2-4 cloves garlic, crushed
5 ml paprika
12,5 ml olive oil
sprigs rosemay and thyme tied together to form a brush
For the sauce:
2 cloves garlic
20 ml butter (plus 12,5 ml olive oil, optional)
piri-piri chillies (or peri-peri sauce) to taste
juice of hal a lemon
5 ml chopped parsley
Method:
Rinse and dry the chicken and spatchcock it (cut open through the back and flatten it). Cut slashes into the flesh of the thick parts of the chicken. Make a paste of the remaining ingredients (other than the rosemary and thyme and the sauce ingredients) and rub it over the inside and outside of the chicken. Allow to marinate for 2 hours. Grill of braai the chicken, turning regularly and using the rosemary and thyme brush to baste it with the marinade/paste every time it is turned. Serve with the sauce.
To make the sauce, fry the garlic cloves in the butter. Add the piri-piri chillies or sauce, lemon juice and parsley. Remove the garlic and serve.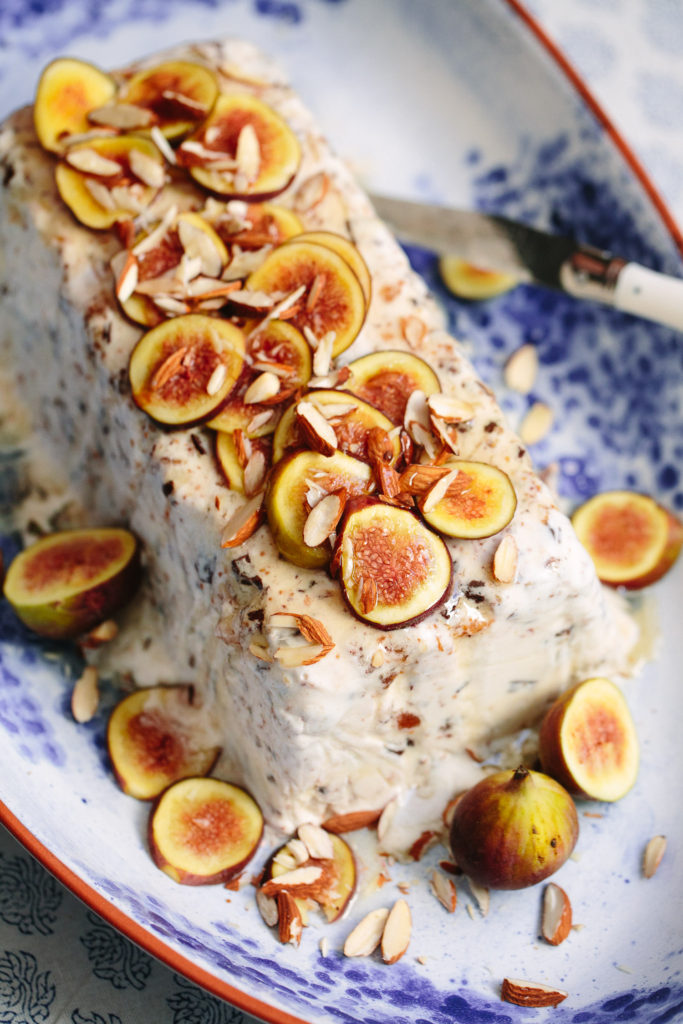 Peri-Peri, Port & Fig Ice Cream (serves 6-8)
10 moist dried figs
40 g almonds, toasted
60 ml honey, plus extra to garnish
50 ml fresh lemon juice
20 ml port
15 ml Nando's Hot Peri-Peri Sauce
1 x 2 liter tub soft vanilla ice cream
100 ml chocolate morsels or grated chocolate
toasted flaked almonds, to serve
ground cinnamon, to serve
Method:
Spray a loaf pan with non-stick cooking spray and line with plastic wrap. Place in the freezer while you prepare the mixture. Pulse figs and almonds in a food processor until coarsely chopped. Dissolve the honey in the lemon juice, then add the port, peri-peri sauce, figs and almonds. Fold into the ice cream, working quickly so that it doesn't melt. Fold into the chocolate, pour the mixture into the prepared pan and freeze for 24 hours. Unmould the dessert onto a serving platter. Drizzle it with honey and sprinkle with almonds and cinnamon. Serve immediately.
Get Mimi Jardim's My Portuguese Feast – Recipes From The Heart, available online from Poetry stores at R385.
All homeware, linen, cutlery, glassware and wooden boards available from Poetry Stores.
Save